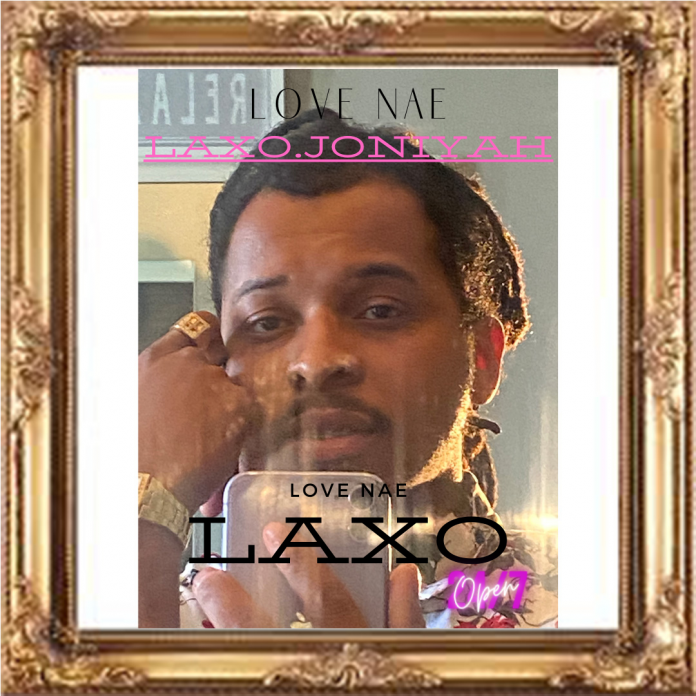 The desire to create art and music has been burning within us for as long as we have existed. It's an essential part of our lives and interaction with music and is truly unavoidable. There's music in films, games, and nursery rhymes. There's music for every mood in the world. And then there's music to feed your soul—that's the kind of music and lovable content that LAxo.Joniyah wants to give to the world.
Joniyah is a rising young artist from Denver, Colorado. He also spent time being raised up in Texas, California, and New York. At a very young age, he loved the compositional and mood-evoking elements of music. He goes on to say "I've always enjoyed music due to being raised up in the church, the House of Joy. To be candid, I was young, so I only got to stay for the first part of church service, which was the musical or praise and worship segment of it. After which all the kids had to go to the children's church. Though as I grew up my mamas (grandmother), my mom would wake my brother and I to head off to church on Sundays. From here, I was able to stay for the whole service and listen to the beautiful music played by the church's apostle (Ralph E. Beechum) and the Praise Team while also enjoying the meaningful thought-provoking messages the apostle would cater to us during service. To add, music is in my blood. I guess I got it from my father (Johnny the Bad Apple Seed), who also had an impressive career in music. He was a talented artist/songwriter and producer. To note, my parents would play different varieties of music being Gospel, Hip Hop/Rap and R&B/Soul. I could  even recall times where I'd stay up till the next day listening to the radio and even the music channels just to listen to music. What else was I going to do?"      
Through trial by fire and overcoming his introverted nature to reside in a place of comfort, he has been steadily mastering his passion for music for a little over seven years. The 22-year-old is an independent R&B/rap/hip-hop and alternative songwriter/producer who enjoys taking time to cultivate his craft to then showcase to the world. "I know it can be hard for that kid in the basement that spends hours, days and sometimes years manifesting an idea that then turns from thought to tangible notation. The best prescription I can prescribe to both myself and others is  'self-love' and 'self-acknowledgement.' If you know you're good at something in this one life that we all partake in and are passionate about, then let all the forces with you and against you align with your purpose and be the architect of your reality."    
With his innate ability to design a musical landscape of his own creation he has been digging deep within himself to escape the mundane lifestyle of your average 9–5. Joniyah says, "Folks tell me all the time, 'I really like your music, bro.'"
His biggest inspirations are H.E.R., The Weeknd, and Drake. "I admire the footsteps of H.E.R. and The Weeknd as far as their mysterious approach to the music game—giving enough but not spoiling your appetite for them or their music."
For Joniyah, Drake describes what it's really like with acceptance and living in two households. It is widely known that Drake's parents divorced when the future rapper was only five years old, and this has inspired many of his chart-topping records. Joniyah says Drake was a big reason as to why he pursued music because he spoke along the lines of what he himself had experienced in his childhood. He said that the albums Thank Me Later and Take Care were the most abstract forms of music that touched his soul.
Joniyah makes music for people who love quality recordings over quantity. Joniyah puts emphasis on the quality of his work, saying that other artists seldom care about the quality of their music but rather on the number of recordings that they can release or even quality of their status next to numbers they can produce. He describes the years 2000 to 2017 as his own personal golden years of music when artists put out high-quality tracks that reflected their hard work.
Joniyah is what the industry needs—a young artist with a unique sound who is willing and eager to put in the hard work and time to create a groundbreaking and thoroughly immersive listening experience.
Indeed, few artists have topped the charts or reached nationwide success in their years without putting in the backbreaking work it takes. Only time will tell whether LAxo.Joniyah will make it big, but his determination to succeed and his sheer passion for his music already puts him at a head start.
"Some day, I not only want to impress Drake, Kendrick Lamar, and J Cole—the three GOATs of our time. I want to be in the Hall of Fame alongside the many greats that have created a musical pallet that has inspired the many generations before me," he said.
For further inquiry about LAxo.Joniyah and his music, visit his Spotify and Youtube.