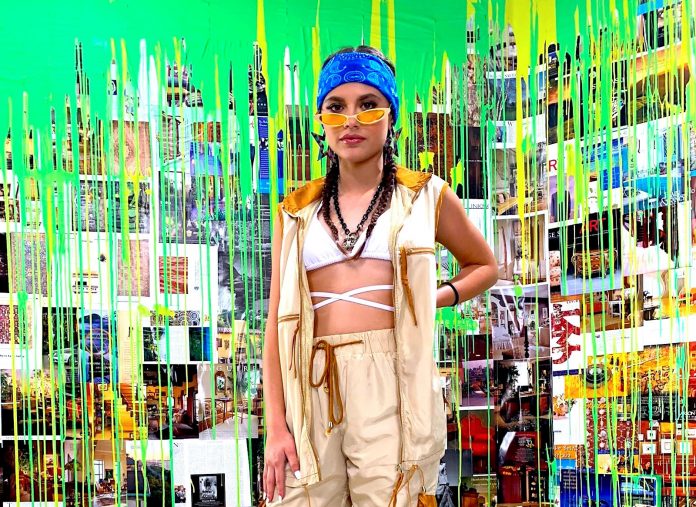 At just 15 years old, Ladi Rosa is taking the Pop and Latin worlds by storm. As a singer and songwriter, Ladi wants her lyrics and music to be the voice for all young women, encouraging them to embrace their own personal beauty – and with her debut single, "I Ain't No Taylor Swift" the message is strikingly clear. It's an anthem to empower all young women to embrace who they are and proudly accept what makes them beautiful – it's the uniqueness of them just being themselves. "You don't have to change who you are or pretend to be someone else," says Ladi with a tone of encouragement sprinkled with a hint of defiance. "Stand up for who you are and what makes you beautiful inside."
Born in Waterbury, CT and raised in South Florida this Puerto Rican powerhouse is well on her way to becoming a music industry icon. Music Industry Weekly sat down with Ladi Rosa to learn more about her background and how the 15-year-old phenom's debut single quickly broke into the Top 100 Billboard Charts.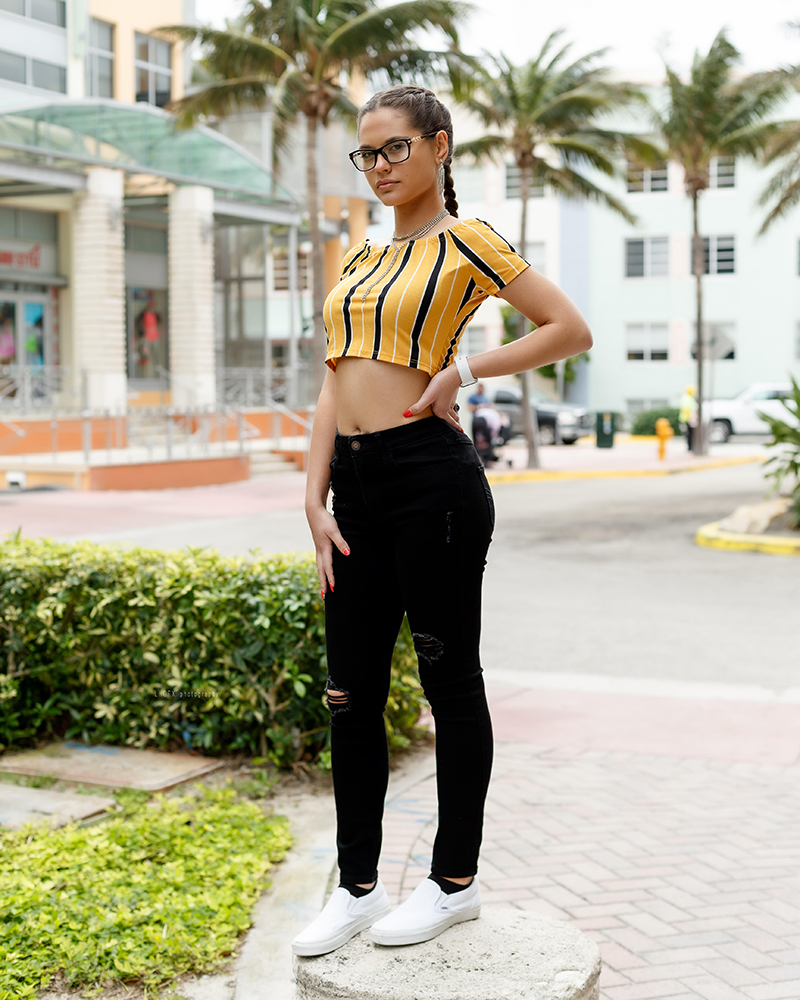 MIW: Where were you born and where did you grow up?
Ladi Rosa: I grew up in Broward County, Florida but I was born in Waterbury, Connecticut.
MIW: Who have you looked up to growing up?
Ladi Rosa: I really looked up to my parents and grandparents. They worked hard every day to help me and my brother with everything I call good in this world. They taught me the right way to do life and the importance of making good decisions. My decisions don't just impact me, they can impact those that are around me that I love as well.
MIW: What inspired you to become a singer/performer?

Ladi Rosa: Watching and listening to other artists like Aaliyah who I've always thought had an amazing voice and awesome style. I'm working hard to be on that same level.  She's truly inspirational!  
MIW: Where/when did you get your first big break? 
Ladi Rosa: I got my first big break in California while at VocalStar when I performed in front of some well-known music producers. I ended up getting several call-backs and one thing led to another. Now I'm recording and releasing music which is what I've always wanted to do.
MIW: What was it like being in a studio for the first time? 
Ladi Rosa: It was one of the most amazing feelings in the world! I had so much fun and it was a great learning experience. It felt like I was in my natural habitat and vibing with the flow of my music. I've actually been in the studio a lot recently, so more magic is still in the making!
MIW: Tell us the name of your debut song and where our readers can find it.

Ladi Rosa: The name of the song is "I Ain't No Taylor Swift." It's currently available on Apple Music, SoundCloud, Spotify, and YouTube.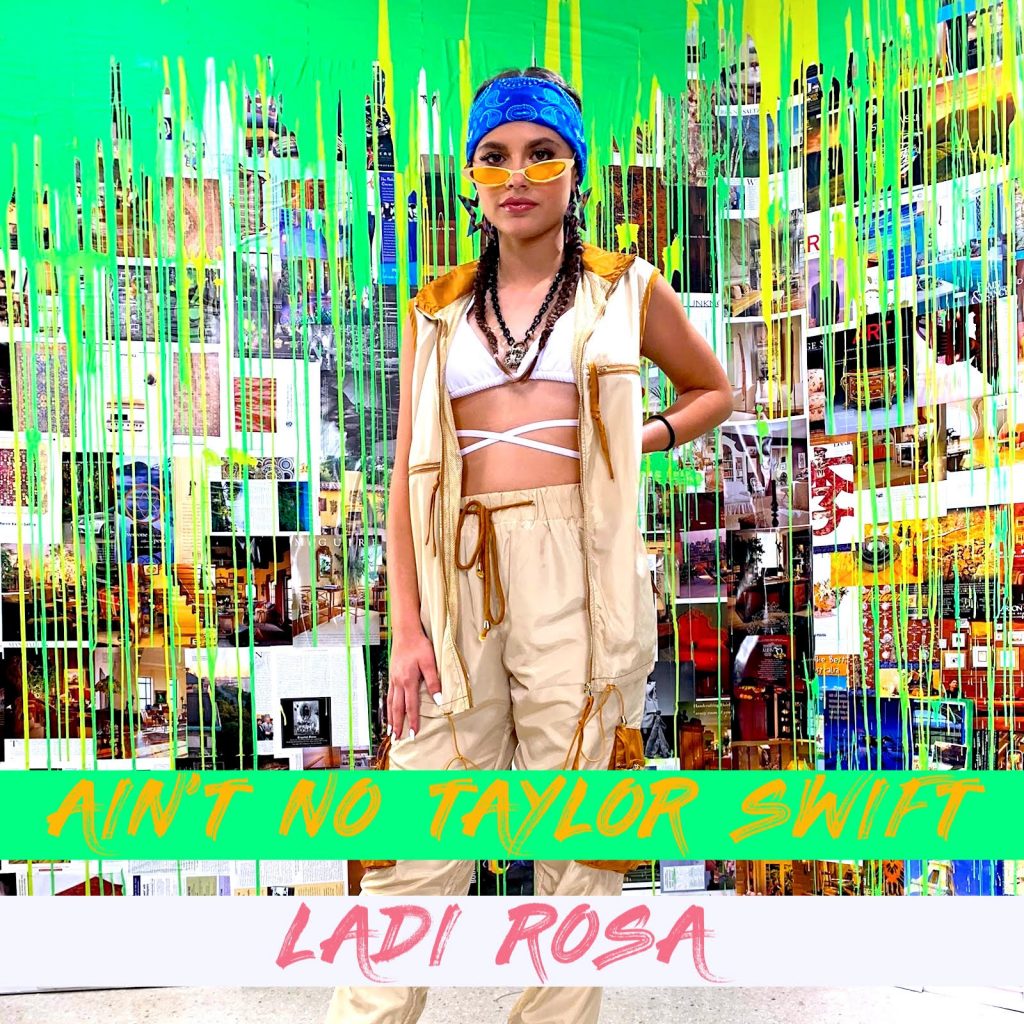 MIW: What's the message behind the song?
Ladi Rosa: The message is to simply be your self and stop worrying about what other people think or what anyone has to say about you. Everyone is unique and being like everyone else is boring. We should all be proud of those "quirks" in our personality or physical differences that make us uniquely who we are!
MIW: A lot has happened since your single debuted. Tell us what's been going on since the release.
Ladi Rosa: So far it has over 159k views on YouTube and it's been up on the platform for about 3 weeks. It has gotten a ton of attention from a lot of people. After releasing it as my first single it's made me want to do more so I continue to work in the studio and put out more music that people can connect with and enjoy listening to.
MIW: How did you feel when your debut single hit the first 100k views on YouTube?
Ladi Rosa: It was really a life-changing experience for me. To know that people really enjoy my music, and choose to listen to it over and over again – it's an amazing feeling. To know that people want to hear more from me – it makes me feel empowered to do more, say more, and expect more from myself so I can make a bigger impact on others. 
MIW: What does it feel like to have your debut song at #46 in Billboard's Top 100?
Ladi Rosa: I at first was shocked of course, but who wouldn't be. Everything was worth it as soon as I heard that my song hit #46 out of the Top 100. I couldn't be more grateful and thankful for our amazing team who has gone above and beyond to make this amazing journey possible. Most of all, I'm grateful for the fans who embraced the song and who have been super supportive of me. I wouldn't be where I'm at now without them.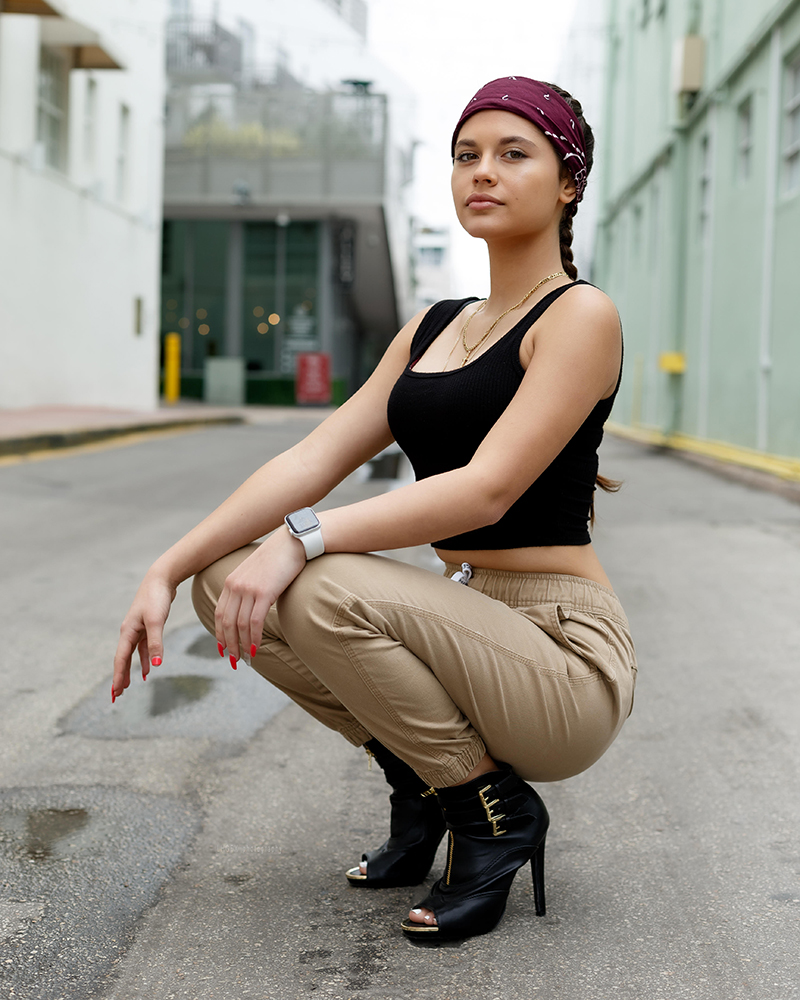 MIW: What's next for you in your music career after achieving such a remarkable amount of success at only 15 years of age?
Ladi Rosa: I would like to see myself making music with other artists who have made a huge impact in the music industry. I really want everyone to not only listen to my music, but I want to send a positive message and vibe that will make people think and hopefully change in a positive way. I really want everyone to feel my music and say – "Wow, that's great music!"
MIW: If you could say something to your fans or anyone else trying to make it in the music industry (or any other calling) what would that be?
Ladi Rosa: It would be to love your life to the fullest and don't let anyone or anything stop you from making YOU happy. Never give up on your dreams because reaching your goals is the most amazing feeling in the world. Finally, I would want to thank everyone who has helped me along this journey including all of my fans for their amazing support and all of the love they continue to send my way. I love them more than they will ever know!
MIW: Where can our readers find you on social media and connect with you online?
Ladi Rosa: I love connecting with fans. I try to be as active as possible on social media and would love to connect with anyone who reaches out!
IG: https://www.instagram.com/iamladirosa
TikTok: LadiRosa
Soundcloud: https://soundcloud.com/ladi-rosa
"Ain't No Taylor Swift" Billboard Stats:
Official Billboard #1 Breakout of the week 2.29.20
Official Billboard #33 Dance 3.7.20
Official Billboard #29 Dance 3.14.20
Official Billboard #29 Dance 3.21.20
Ladi Rosa – Ain't No Taylor Swift (Official Video)
Management: Circle 11 Entertainment
For More Information Contact: mgmt@circle11entertainment.com