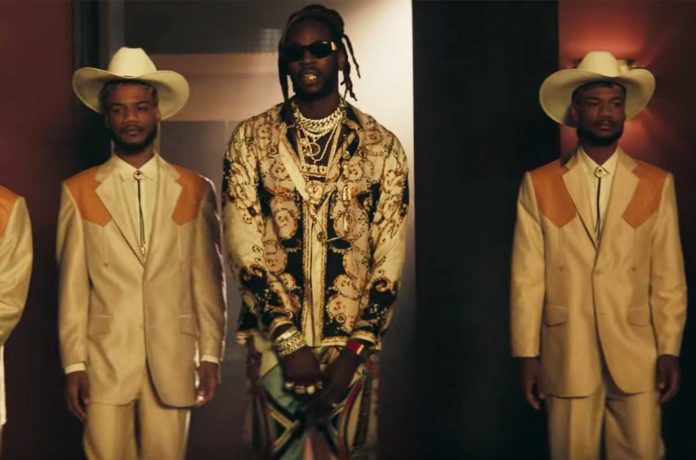 2 Chainz and Adam Scott live a life of luxury–at the workplace's expense.
On Thursday (Jan. 24), the duo teamed up with the Expensify app for a hilarious music video/Super Bowl ad crossover. The clip shows the rapper as that he shows off his gold and diamond-encrusted everything, high-speed sports car, and even a sculpture of the peach emoji. His over-the-top lifestyle is something he deems  "a day in the life of a baller. "
The fun of the clip allows viewers to snap photos of the receipts that appear throughout the video via the Expensify app until Feb. 4. The submitted receipts then enter participants for a chance to win a number of prizes (including the blinged out football in the video).
"So much creativity and collaboration went into making this video, " 2 Chainz said in a press release. "It was really over the top and a lot of fun. I'm excited to be in the Expensify Super Bowl campaign and can't wait for everyone to see the spot.