'The Big Day,' Chance The Rapper's upcoming debut album will be arriving next week, July 26. He revealed the cover album, title, and release date on The Tonight Show Starring Jimmy Fallon. Check out the cover art below: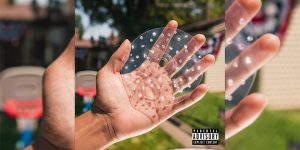 Chance The Rapper has never sold any of his projects before. All of his mix-tapes in the past have been free. So, this upcoming LP is a big deal for him!
We will be featuring Chance The Rapper's new music on Music Industry Weekly when the LP drops!