Originally from Gilbert, Arizona, Savannah, (stylized as SVNAH) is a singer/songwriter that has been perfecting her craft for the last 6 years. She has collaborated with artists outside of her genre, such as @JINCO and @Futuristic, but with her lifetime love of R&B, she just released her debut EP titled "To You by Tomorrow" which is available on all platforms. The tone of SVNAH's music paints her rooted yet wandering spirit and creates an ambient retrospective environment. She uses her music as an opportunity to be vulnerable and connect with people that have been through similar experiences. The passionate and moody vibes of SVNAH's messages and sound are continually infused with emotional journeys of self-love, spiritual growth, heartbreak, and strength.
Recently, we had the opportunity to sit down with SVNAH to learn more about her inspirational rise to becoming a successful recording artist.

MIW: Your personal and professional life as an artist has been both interesting and inspiring. Please introduce yourself to our audience and share a little bit about your story so they can get to know you better.
SVNAH: Hey I'm SVNAH and I'm a singer/songwriter from Arizona. I went from being homeless, living and making music out of my car, to getting my first indie record deal at the end of 2017. A month after signing I became pregnant with my first and only child and I worked on my EP all of 2018. I had my son at the end of the year and used that overwhelming happiness to fuel the release of my EP titled "To You by Tomorrow" which went live May 28th, 2019 on all online platforms. It's an album about finding my self worth after leaving a toxic and abusive relationship, finding out what love really is, getting closure from the person I used to be, realizing the mistakes I made with a past relationship of mine and recognizing how I only hurt myself by hurting the people that loved me most. I experienced karmic lessons through toxic relationships, uncomfortable situations and depression, but in the end, I transformed and found purpose and true happiness. I'm proud of the person I am today and I hope to inspire strength, joy, persistence, and love in the people that hear my music.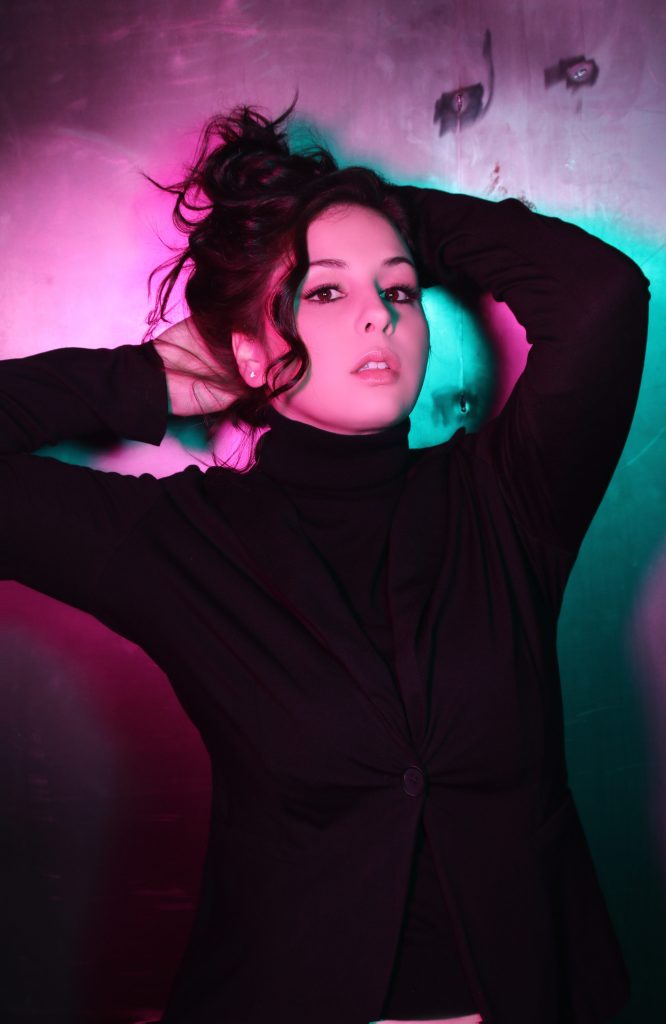 MIW: Who are your major influences?

SVNAH: I'd say that I'm hard to influence musically, I'm pretty stubborn on what I like, however, I do have artists that I enjoy the most. To name a few I'd say, Earth Wind & Fire, Whitney Houston, Cher, Sade, Erykah Badu, John Mayer, Aretha Franklin, Stevie Wonder, Enya, Alicia Keys, Christina Aguilera, Nat King Cole, The Weeknd, Pinksweat$ … I could go on and on. I love music and people with a lot of soul.

MIW: What genre of music do you consider your work to be?

SVNAH: I'd say different expressions of RnB.

MIW: Are you signed to a record label?

SVNAH: Yes, I'm signed to Birmingham Entertainment.

MIW: Where have you performed?

SVNAH: I have preformed a few times at artist events back in 2015, but I really look forward to doing my first real shows in the near future.

MIW: Have you worked with any other notable artists? If so, who?

SVNAH: I haven't worked with any artists in the same musical genre as me yet, but I've done a few collaborations with the EDM producer "Jinco" and also the rapper "Futuristic."

MIW: What is your favorite part about the music industry? Your least favorite? Why?

SVNAH: My favorite part is the acquired knowledge that this is a business, my least favorite part is that this is a business.

MIW: What advice would you have for someone wanting to follow in your footsteps?

SVNAH: Stay true to yourself. Love yourself for exactly how you are. Don't look at the facades the entertainment industry has created to make you think you need to change anything about yourself. Take advice, listen and reflect, be teachable but do not change the essence of who you are and the good you bring to the table.

MIW: What is the name of your current song or album that you are promoting:

SVNAH: My EP "To You By Tomorrow."

MIW: Do you have any upcoming shows?

SVNAH: Not at the moment but I'm trying to manifest it!

MIW: How can our audience connect with you on social media, learn more about you, or stream/download your music and/or videos?
SVNAH: You can add me on Instagram @SVNAH, twitter @SVNAHMUSIC, Facebook @SVNAH and on your favorite music service platform! (Apple Music, iTunes, Spotify, etc).