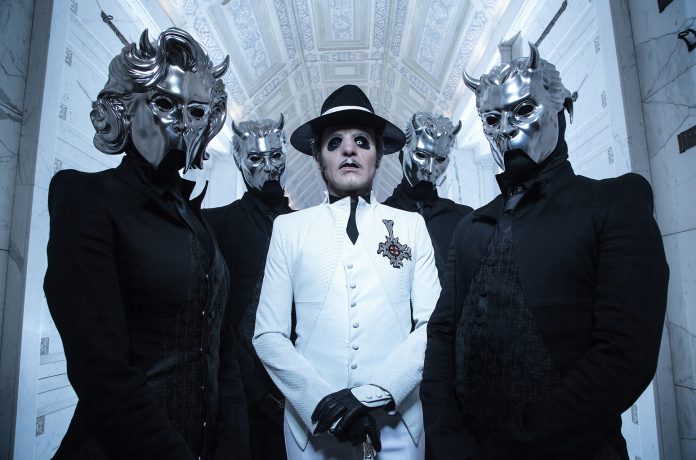 The Swedish rockers have linked three straight leaders since 2017.
Ghost snags its third consecutive and total leader on Billboard's Mainstream Rock Songs airplay chart as "Dance Macabre" rises 2-1 on the ranking dated Feb. 16.
The second single from the band's 2018 album Prequelle follows "Rats," which led for seven weeks beginning last July.
Prequelle is the Swedish rockers' first set with multiple No. 1s on Mainstream Rock Songs. They first led, for two weeks, in 2017 with "Square Hammer," from their Popestar EP.
The song also jumps 31-21 on the streaming-, airplay- and sales-based Hot Rock Music chart (after reaching No . 17 final month), drawing 606, 500 U. S. streams plus 1,000 downloads offered.
"Rats" has been nominated, along with Prequelle , for this year's Grammy Awards. The monitor competed for best rock track (won by St . Vincent 's "Masseduction") and greatest rock album (won simply by Greta Van Fleet is actually From the Fire , whose current individual, "You're the One, " increases 7-6 on Mainstream Stone Songs).