JessLee is a once in a generation artist. Most people recognize her from season 14 of NBC's The Voice (Team Blake) where she displayed to an audience of millions that she had the swagger of a modern-day Shania Twain with the vocal power of a young Christina Aguilera. JessLee just finished her new single "Over Him" with two-time Grammy-nominated producer Brad Hill (Maren Morris, Brothers Osborne, Brett Young, and countless others) and is in the middle of making an EP that will make a HUGE impact this year and into the next. There is ONE song on there… WHEW… it will take you to church! The word on the street is that she has received several standing ovations at songwriter nights around Nashville, which is a feat in itself! The industry buzz is that JessLee is a superstar that the world has not heard of quiet yet…until now.
Music Industry Weekly sat down with the versatile and multi-talented JessLee who is a singer, songwriter, national recording artist, fitness enthusiast, and motivational speaker.
MIW: Most people will recognize you from season 14 of NBC's The Voice. What were you doing before you were on the show and how has your life changed after?
JessLee: Before NBC's The Voice, I had been already pursuing chasing my music career shortly before being asked to join the show. I cut my first EP in early 2015 while juggling a banking job and making sandwiches in a Publix Deli. After releasing the EP in April I started my transition into becoming a full time musician and have never been happier.
The show approached me in 2017 and during that time I was already preparing for a Florida / Georgia Tour. It was an unexpected but exciting opportunity and my gut was telling me to just go for it! I'm really happy I did. Mostly because of how fun it was but also because of the impactful experiences and connections I made. Since being on the show, I feel like it's given me an extra piece of notoriety but most importantly led me to create some incredible relationships in the music industry. I truly feel like The Voice has been an important part of my musical journey to lead me to something so much greater!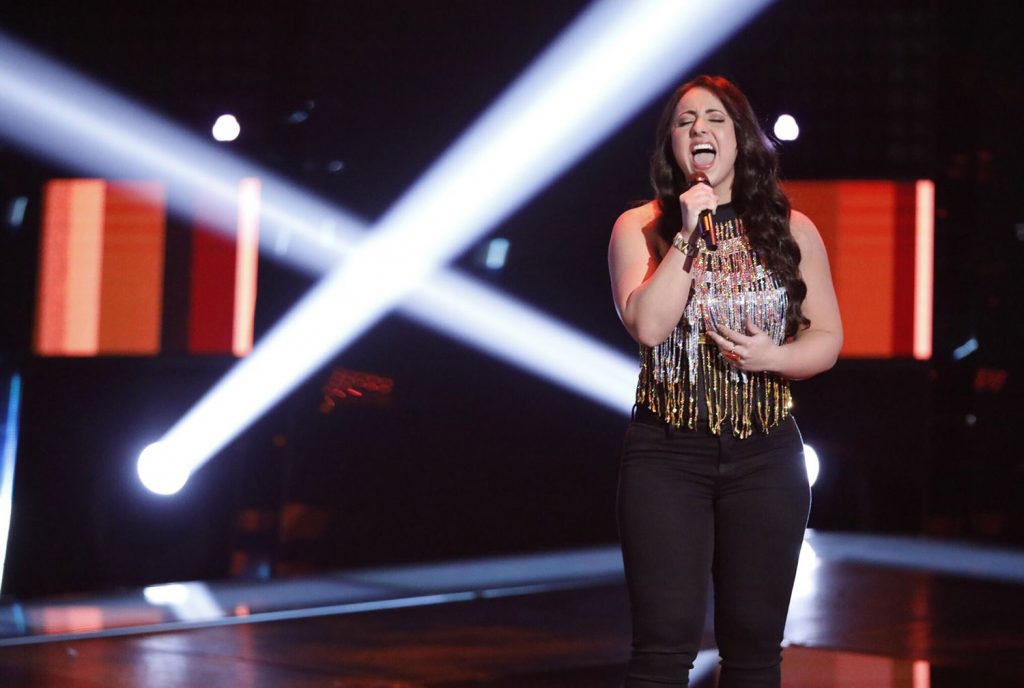 MIW: Were the coaches the same off-camera as they were on camera? Who surprised you the most when the cameras were off?
JessLee: The coaches really are extremely similar off-camera to the ways they act on camera. I really enjoyed working with Trace Adkins the most because I was surprised by how funny and witty he is.
MIW: What is the most interesting or bizarre thing that happened to you during the show off-camera or behind the scenes that you can talk about?
JessLee: The most interesting thing that happened off-camera on the show was wardrobe sessions! Before the show, I had been fortunate enough to work my way to affording a traveling make up artist for my performances and playing some great shows! What I rocked on stage was always ultimately up to me to figure it out, though! To me, it was super exciting having a personal stylist! It is definitely a luxury I can't wait to get back!
MIW: Many people wonder what happens to contestants after being on The Voice. What happened immediately after your last episode? What's been going on with your music career since?
JessLee: After my last episode aired, I was immediately showered with so much love by my newer and older fans. Everybody's exit experience is different but I left having shows and interviews lined up for me. It was my team's and my mission to take that momentum and capitalize on it! Since the show, I've immediately been working with MMG with writing and publishing on my originals and quickly found myself in the studio with 2X Grammy Nominated Brad Hill who's worked with Maren Morris, Brett Young, Brothers Osborn and many more! Right now the latest project has been my new single "Over Him" releasing July 12th!
MIW: Brad Hill has such an impressive discography, what has it been like to work with such a well-known and established music producer?
JessLee: Working with Brad has been a blast! It's been quite the experience working with someone who can take my style and package it in a way that's so me and very commercial. I am so excited to finish the EP with him because he is truly amazing at what he does.
MIW: If you had to choose between performing in the studio or live on stage, which one would you choose and why?
JessLee: It's a hard choice because I truly love both SO MUCH! But … if I must lolol … I would choose to perform live. Both the studio and live performances are so fulfilling in their own ways but if I couldn't perform live for a long period of time, I would miss feeling that energy that a good audience gives you!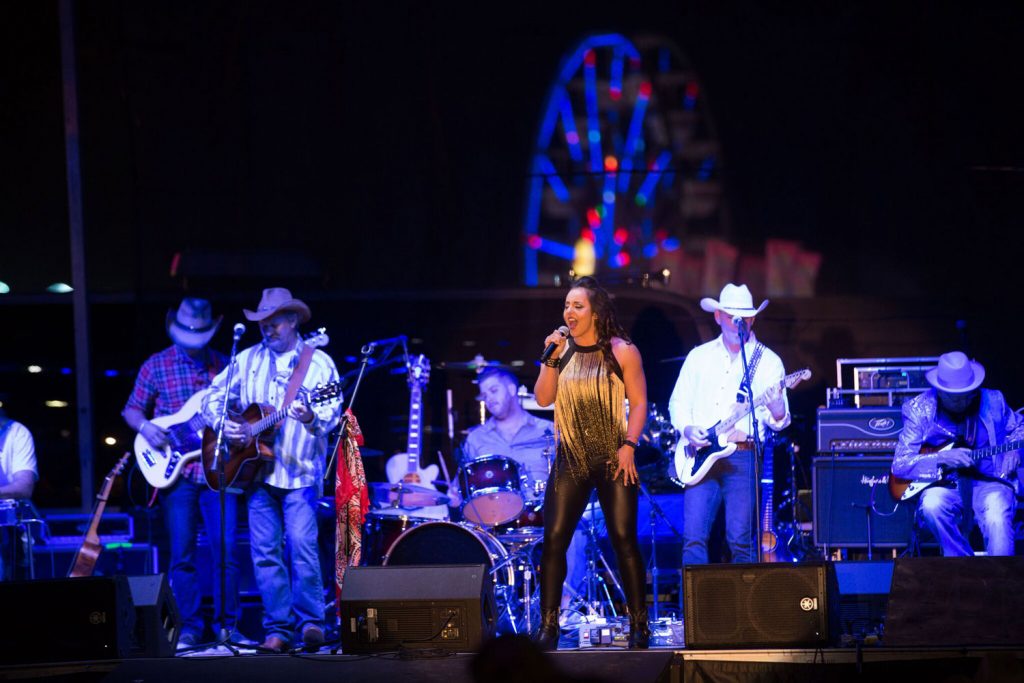 MIW: What is your favorite part about the music industry? Your least favorite? Why?
JessLee: I think that my favorite part of the industry now is how technology has made it possible to reach my fans and make NEW fans without necessarily having to be a signed artist. The availability of artists to their fans has made content king… or queen… whichever you prefer! It's not about who you are or how you look, it's all about the music, your message, and how people can connect with it at any time!
My least favorite part of the industry is concerning radio, playlisting and technology. I miss humans making the decisions for playlisting and radio instead of algorithms and machines making those decisions, today.
MIW: If you didn't become an artist, what would you be doing right now?
JessLee: If I didn't become an artist, the only other career I'd have so much passion for is health and fitness. I love making people feel good or even just feel like they can relate or resonate with something. I can do that with my music but, health and fitness is another way to do that physically.
MIW: What advice would you have for someone wanting to follow in your footsteps?
JessLee: The best advice I've ever been given and would give is as simple as "be yourself – with every step you take, take it being 100% true to who you are."
MIW: What is one thing that people would be surprised to know about you?
JessLee: Newer fans and followers may not know that I used to complete in NPC figure shows! This is where I fell in love with taking care of myself. Today, I still love the weights and train HARD … just not Nationally Qualified Figure competitor hard.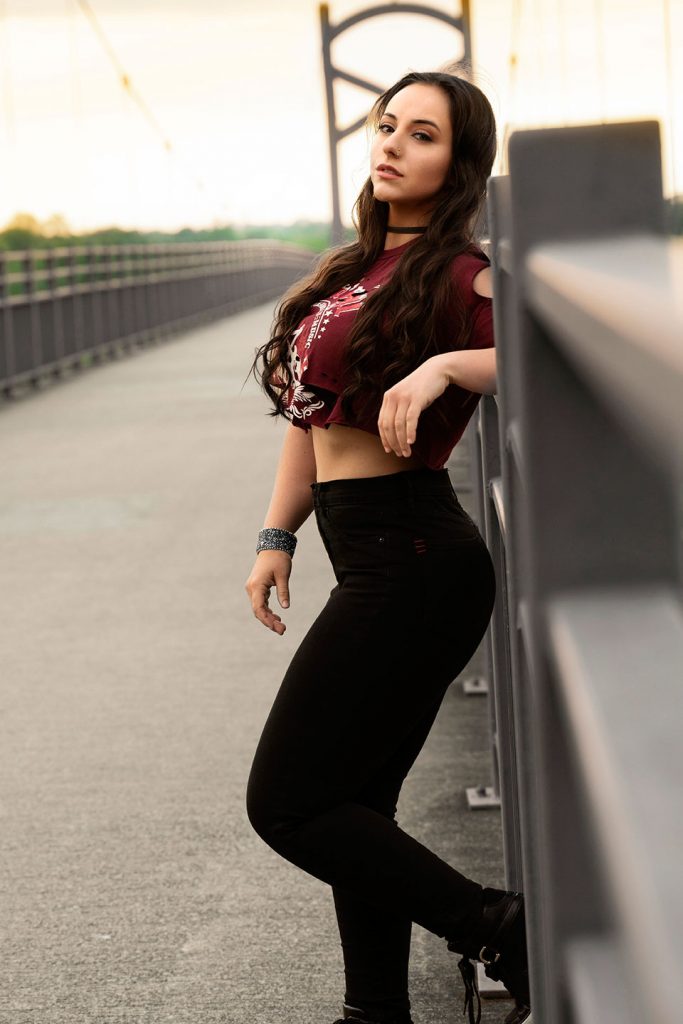 MIW: What is the weirdest or funniest question you've ever been asked in an interview?
JessLee: The funniest thing that anyone has ever asked me is how much I can deadlift. Answer: 315 lbs!
MIW: What's the name of your current single? Can you tell us about the song and what the lyrics mean to you?
JessLee: The current single I'm releasing is called "Over Him." It's out for preorder right now and releases July 12th. The song is a catchy anthem to ladies who need to get out of an unhealthy relationship. The lyrics say "You ain't getting over him, till you're done with him." They are to the point and easy for anyone to relate to and understand.
MIW: Tell us about your upcoming shows?
JessLee: Currently my team has me performing in the mid-west, but after the new single releases we will be focusing on the "Over Him" tour which will be primarily in the Southern United States!
MIW: How can our readers connect with you on social media, learn more about you, or stream/download your music and/or videos?
JessLee: You can find me on ALL social media outlets @jessleecountry or on my website at www.jessleemusic.com!
My favorite social media is Instagram so definitely join me on there for some fun behind the scenes content: https://www.instagram.com/jessleecountry/
Here is the link to the new single on Apple music.
https://geo.itunes.apple.com/us/album/over-him/1466680663?i=1466680664&app=itunes
Here's a link to pre-save/follow on Spotify and other digital outlets:
https://on.cmdshft.com/OverHim
For all inquiries:
Steve Virginia – JessLee Manager
Black Label Management
blacklabelnash@gmail.com