Evelyn Cormier is a young singer/songwriter from New England whose unique sound propelled her to the top 14 on Season 17 of American Idol and caused Katy Perry to declare Evelyn's voice as "literally the most favorite voice I have ever heard in my life." One of the highlights from Evelyn's season was when she sang "Wicked Game" as a duet with her Idol, Chris Isaak. Evelyn is currently working on her first full-length album at the award-winning studio, Rocking Horse Studio, with producer Brian Coombes, and recently released her first single, "Peach Skies" on June 21st followed by an official music video. Evelyn was also awarded "Best Voice" by NH Magazine for 2019 and headlined "The Best of NH Show" on June 27th. She will continue touring New England playing many festivals, venues, and events– notably The Tupelo Music Hall, opening for Chris Isaak.
Music Industry Weekly interviewed the beautiful, warm, and talented Evelyn Cormier to take a deeper dive into her experience on American Idol and find out what she's doing now.
MIW: Most people recognize you from American Idol or even prior to that, 90 Day Fiancé. What was life like for you before being on reality TV?
Evelyn: Before I made my debut on television, I was just living my life like everyone else. I was in college studying music, interning as a worship leader at Lake Sunapee Baptist Church, I was working on first EP "Ghost," and I was in the middle of the K1 Visa process with David.
MIW: You've talked about your family band in other interviews. Can you tell us more about who plays what, how it all started, and if you still play together?
Evelyn: My family band consists of my father, Micaiah, who plays electric and lead acoustic guitar, and my brother, Solomon, who plays piano/keys. My mother is also involved behind the scenes with the management and production side. It all started when I began singing in public. At the time (I believe I was only 10) I had yet to learn the guitar so my father picked the guitar back up after many years of not playing to accompany me.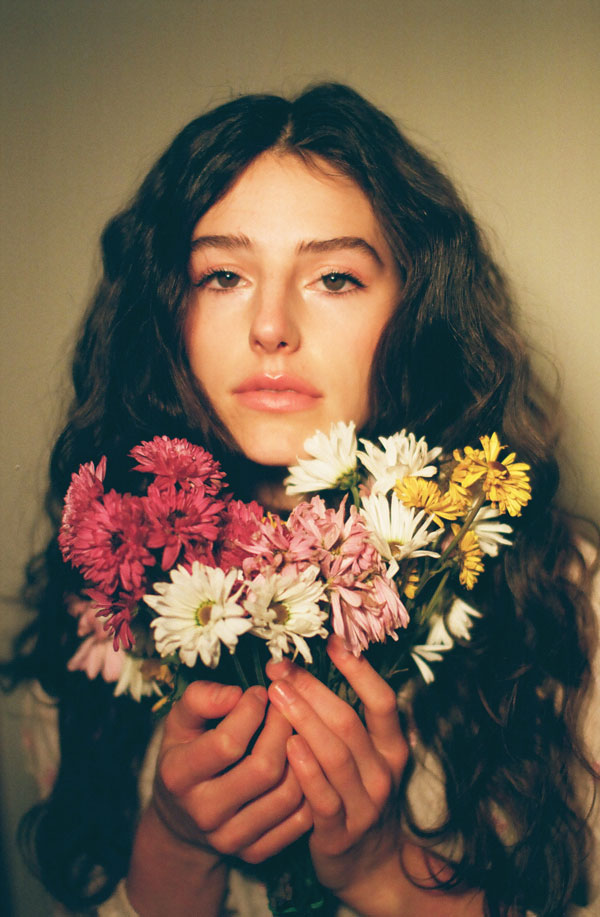 At around age 13, I started to learn the guitar. My dad found one at a yard sale and showed me a few chords and that is all it took. Before I knew it, we were playing together. During that time, Solomon was taking piano lessons and I was writing music. We never really planned to be a band, it was just a natural progression, we were playing together all the time at home. Before long we were gigging out together. We are all currently on the same worship team at church, and they are still a big part of my band. We write together, they understand me and the direction I am going with my music and are able to contribute ideas. I am very thankful for them–it's not easy finding talented musicians who are all on the same page– they believe in me and work hard for the band.

MIW: Your style of singing is very unique. Who are your major influences?

Evelyn: I grew up in an eclectic musical environment where we didn't watch much television but the radio was always on. I was exposed to classical, big band, 1980s-90s rock, as well as growing up in church and learning all the old hymns. It's really hard to pinpoint one influence but I guess I can say Dinosaur Jr., The Cranberries, Elvis, Lana Del Rey, of course, Chris Isaak, among many others that have played a role in my musical journey.
MIW: What genre of music do you consider your current work to be?

Evelyn:I think like many artists it's hard to pigeonhole yourself in one category. When asked this question I usually answer Indie Folk.

MIW: Millions of people witnessed Katy Perry declaring that you have "literally the most favorite voice I have ever heard in my life." How have these words from such a massive entertainment icon impacted your music career and your life?

Evelyn: It is an incredible honor. I know I have a unique sound–some people love it and some people hate it. It was a big risk to stand before those judges not knowing what they would think or what they would say. I was absolutely overwhelmed by their responses. To hear Katy Perry–THE Katy Perry–say that I had the most favorite voice she has ever heard was definitely life-changing for me. It really confirmed to me that I am on the right path.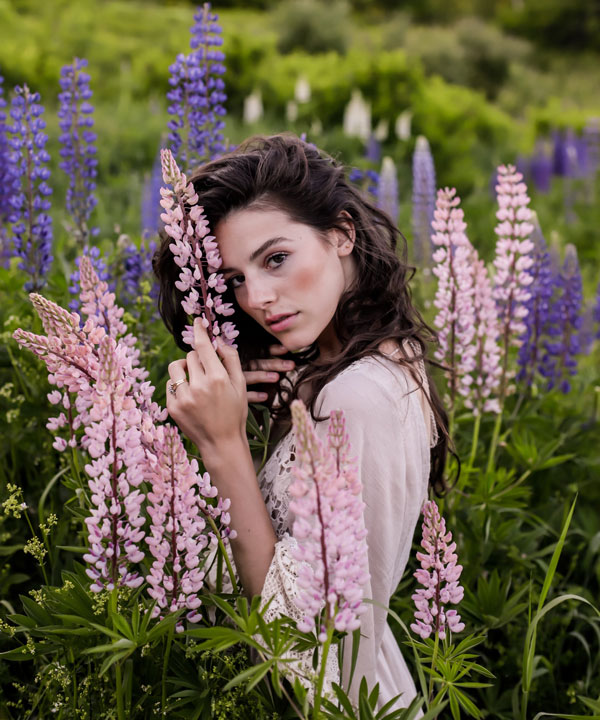 MIW: Many people wonder what happens to contestants after being on American Idol. As someone who made it to the Top 14, what happened immediately after your last episode? What's been going on since?

Evelyn: Once I was cut from American Idol, I flew home the next morning. I was in the middle of recording my first full-length album before I left, so I headed back into the studio. I recorded a duet with Alex Preston, he was a finalist on season 13 of American Idol. Of course, a lot of people reached out and wanted me to sing or make a public appearance around the area, which I did. Once you make it to the top 20, you are bound contractually to American Idol for 90 days after your last episode which means I can't really pursue anything big with a label or management until my contract expires. So I am working hard, finishing my album, touring New England playing events, venues, and festivals.
MIW: What was it like working with the judges on American Idol? We're they all pretty much the same off camera as they were on camera?

Evelyn: It was really an amazing experience to work with the judges on American Idol. They never made us feel like this was just a job for them. They were very encouraging and helpful. They were not looking to crush anyone's dreams, they were really trying to inspire us to achieve our goals. When I was eliminated from Idol, I had an opportunity to talk with Katy Perry in private. She searched me out, there were no cameras, no mics–just us. She looked me right in the eye and told me that she loved me and that she believed in me. She gave me advice on moving forward in my music career on what to do and not to do. What a blessing to get expert advice from someone who has been where I am and has made it!
MIW: What has it been like to not only perform with your Idol Chris Isaak on American Idol but to be able to perform with him now on a regular basis?

Evelyn: Working with Chris Isaak was definitely the highlight of my American Idol experience. It was so surreal. I have been covering his music for years, so to be able to not only meet him but to share the stage with him—Whoa–what a dream come true! He is such a super cool dude. I was able to hang out with him for a couple of days during rehearsals for the show. He gave me lots of advice and tips about the music industry. He also told me that he would love to share the stage with me again and that when he was in my area, he'd look me up. I thought it was a sweet gesture but never thought it would actually happen but sure enough, true to his word, I am opening for Chris at The Tupelo Music Hall in August and other dates are in the works.
MIW: What is your favorite part about the music industry? Your least favorite? Why?

Evelyn: My favorite part of the music industry is that today you can literally be a nobody and you can record music and put it out there to the world and somebody will hear it and listen to it. Social media is a very useful platform for an independent artist to get your work out there. What I don't really like about the music industry is that the only music that is played on the radio is top 40 which are artists who are signed to labels. As an independent artist, you are promoting your own music and hoping your track will be put on a playlist but back in the old days you could walk into a radio station and convince the DJ to play it.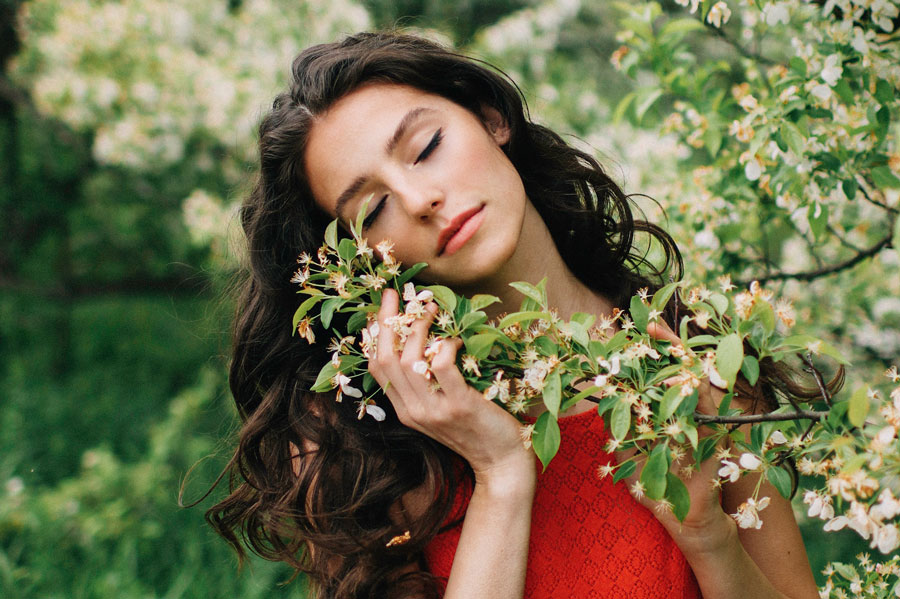 MIW: What advice would you have for someone wanting to follow in your footsteps?

Evelyn:I would advise anyone who is passionate about music to not let anything get in the way of chasing your dreams–if it is meant to be, the doors will open at the right time. Music is art and it is therapeutic –there is nothing wrong with pursuing it so don't let fear stop you! You don't want to wake up one day and wish you had tried.

MIW: If you didn't become an artist, what would you be doing right now?
Evelyn:Not a lot of people know this but I am currently almost done writing my first novel. Before I started writing music, I wrote short stories. I think that it influences how I write my songs because I am always looking to bring the listener on a journey using words and imagery. So I think If I did not pursue music, I would be a writer.

MIW: If you can have your fans remember one thing about you, what would it be?
Evelyn: That I am not a follower and that I don't care about what is in and what is not in–I make my own path and it is not determined by others' opinions of me. I have the confidence in my own art that I don't compromise who I am to suit others–I stay true to my vision of what I want my art to be.
MIW: What's the name of your current single? Can you tell us about the song and what the lyrics mean to you?

Evelyn: My newest single is "Peach Skies." The song was written on the top of the parking garage in Claremont, NH one evening while I was watching the sunset– the sky was ablaze in oranges and pinks and Ascutney Mountain was a dark purple–It was so beautiful, it reminded me of sunsets from my childhood that it inspired me and I wrote most of the lyrics just sitting there taking in the spectacular view. The song is about nostalgia and the magical journey it takes you on.
MIW: Tell us about your upcoming shows?

Evelyn: I am really excited about my summer tour schedule. I will be playing "The Best of NH" show as well as "The Best of the Seacoast" and several festivals in New England. I am really proud to be a part of the "American Vinyl Music Festival" which is one of the largest benefits for the U.S. Veterans but the highlight of my summer will definitely be opening for Chris Isaak.
MIW: How can our readers connect with you on social media, learn more about you, or stream/download your music and/or videos?

Evelyn:You can find out more about my music and shows on my website and social media.
Website: https://evelyncormier.com/

Instagram: https://www.instagram.com/evelyncormier/?hl=en
Facebook: https://www.facebook.com/EvelynCormierMusic/
Twitter:https://twitter.com/evelyncormier?lang=en
Spotify: https://open.spotify.com/artist/6oOuy3kZ9Sk07JEER1C7En
Apple: https://itunes.apple.com/gb/artist/evelyn-cormier/1222282253
Youtube: https://www.youtube.com/channel/UCLD4oYUGFIEUysqoJZqjY-g
Bandcamp: https://evelyncormier.bandcamp.com/
Email: evelyncormiermusic@gmail.com