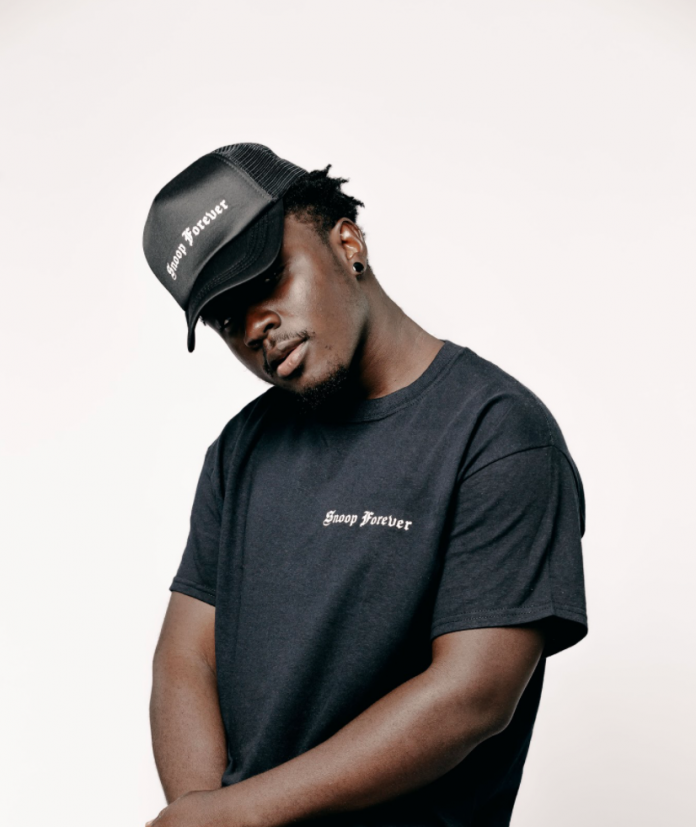 Life and the world can be incredibly complicated, and as a result, people find difficulty accepting simplicity in the expectation of complexity. Paul "Kweku Smoke" Amankwa grew up with immense love and exhibited a massive inclination for music. It would make sense that he would grow up to venture into the world of music and inevitably use the skills he polished throughout the years to find success in it. Regardless, for some inexplicable reason, both he and his family had the notion that he would set aside his love for music to pursue the art of law.
Kweku Smoke is the hottest Kumasi-born rapper and musician who is currently making his name in Ghana's hip-hop scene. His multi-lingual flair allows him to create catchy beats and lyrics with his witty wordplay in Twi, English, and Pidgin. Only a year into the journey of professional musicality, his career is becoming fruitful thanks to days and nights of tirelessly working, improving, and bouncing back from setbacks. 
With his musical genius and novel approach, the artist pioneers the entry of Drill Trap Music into the Ghanaian local hip-hop scene. With the release of his latest single "On the Streets," people have begun calling him the King of Drill and the leader of the new age hip-hop.
The artist was only a Benkum Senior High student when he began taking a more serious approach in establishing a studio for himself and FlowMotion. Still, it would be a few years later when he set his dream to motion and the uphill stroke of his career came in the unsuspecting form of one of Ghana's biggest names in rap music, Sarkodie. A social media endorsement from the rapper drew the eyes and ears of Ghanaians across the country to the then-unknown hip-hop artist, who would later capture the hearts of many with his talent. That partnership gave rise to one of the greatest tracks today, "Yedin." The song became a massive hit soon after its release, turning more people into fans of the incredibly talented rapper.
With his family as his primary inspiration, Kweku Smoke's first hints of interest in music came at an extremely young age, when his brother would bring him into studios. His brother, an aspiring musician, would later establish his presence in the music entertainment industry. As the youngest brother to a future star, the child spent a significant amount of time in the studio. 
Even as a child, he had music CDs that he would listen to. He would show a propensity for melodies and tunes and learning the lyrics to most rap songs he heard. When his brother brought Kweku Smoke in the studio for the sake of convenience in babysitting, he was consequently exposing him to a whole new world of music. Those experiences inadvertently instilled a deep love for music that would grow and bear fruit.
The young child's inclination for rapping came in observing his brother in his natural state both in the studio and at home, and he brought his love for it with him throughout the years. Of course, the importance of a good education is something that cannot be disregarded, so it is only after he graduated from the Kwame Nkrumah University of Science and Technology that he turned his full focus to music.
Today, many Ghanaians across the country expect much from Kweku Smoke and eagerly await his newest tracks. Learn more about Kweku Smoke by visiting his official Instagram page.