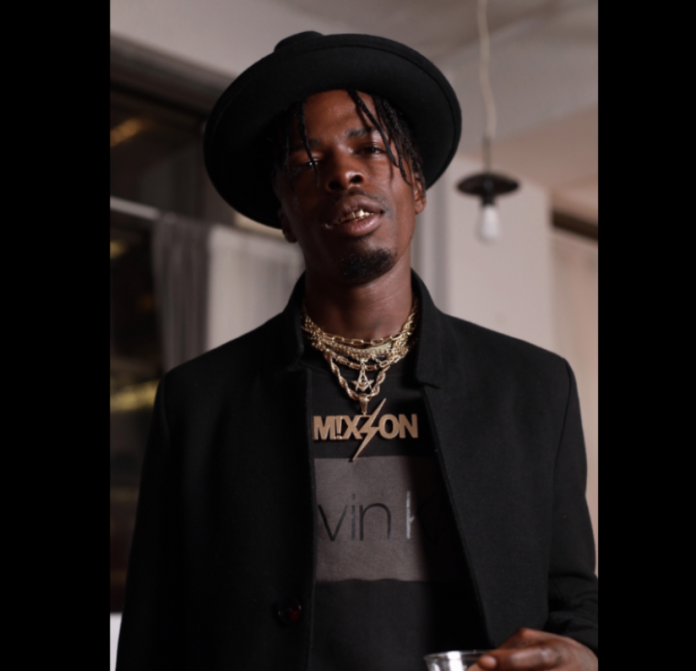 People often assume that possessing the ability to achieve success is only reserved for those who are oozing with luck or endowed with a privilege by birth. However, some of the most successful people across the industry would genuinely attest to the power of having a passionate and tenacious spirit when it comes to chasing one's dreams. And more often than not, these people who bring out their persevering disposition are the ones who lead a number of aspiring hopefuls towards greatness. As someone who always owes his present achievements to the challenges and obstacles that he encountered and overcome throughout his journey, Derrick J. Mixson II, professionally known as MC Mixson, serves as a genuine attestation that success can be achieved no matter how difficult it may seem.
Highly recognized as one of the most sought-after American hip hop artists across the world of music and entertainment, MC Mixson proves that one's humble beginnings do not hinder a person from climbing the summits of success. With an impeccable amount of tenacity on his side, it comes as no surprise how this ordinary New Yorker became a rising singer, songwriter, and entertainer across the United States. And as he continues to emerge across the entertainment industry with exceptional talent to show, MC reveals how he used his struggles and transformed them into sources of motivation that immensely helped him throughout his journey.
Hailing from the hustle-and-bustle streets of New York City, MC Mixson had his fair share of doubts and trials in the past. But instead of allowing these tribulations to control his present state and future goals, MC continued to trudge his uphill battles in order to transform his life for the better. And as a result of his unmatched resilience, MC proudly transcended limits, broke barriers, and superbly rose above challenges. 
Climbing the hills in the hopes of becoming an entertainment powerhouse, MC Mixson uses his struggles to serve as building blocks of success. And although his path was filled with a series of countless hardships, MC proudly wears these misfortunes as his badges of honor. This hip hop superstar has become a regarded figure in the industry. As a matter of fact, MC's unique fusion of innovation and sound has reached multiple media outlets such as The Source Magazine and Hip Hop Weekly. Mixson also was interviewed at Dash Radio and appeared on Nick Cannon's Wild N Out television show. Recently, MC closed a distribution deal with Universal Music Group, his 'Adventure' record, music produced by Brent Mania, also recently reached the 'Top 150 DRT Global Independent Airplay Charts'.
Proving to be a force to be reckoned in the entertainment space, MC traverses his rising career in music while being rooted in a mission to inspire and influence the world. He hopes to achieve this purpose through his songs.
Looking back, MC Mixson is glad that he never gave in to his struggles. He could have easily succumbed to his unfortunate circumstances and allowed himself to float with the tides. However, MC knew that he was built for more. And as he continues to create songs designed to move and inspire, MC invites everyone to hold on to their dreams and never give up.
To know more about MC Mixson, you may visit his Instagram page.