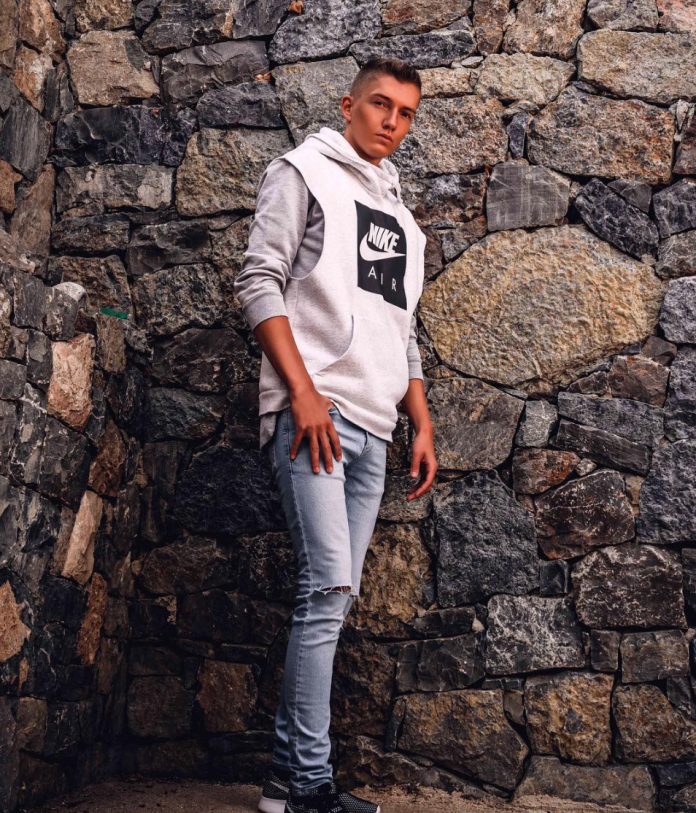 Linards Zarins is a Latvian-born, Spanish-based singer and songwriter whose mix of pop and R&B vocals has led him to grow a sizable and engaged fanbase.
He has capitalized off his success through a slew of widely acclaimed covers of international superstars such as Ed Sheeran, Ariana Grande, Mabel, Justin Bieber, and more. As he began to organically grow his following on Instagram, his online presence gained the attention of producers, other artists, and A&R executives who wanted to work with him, feature him on their tracks/songs, collaborate with him as a singer, etc. Linards said that it wasn't something that he was searching for at the time, but then decided to write and release his own music. Now he is on the list of emerging artists to look out for!
Check out one of Linards' recent posts on his social media platform covering The Chainsmokers, "This Feeling" that accumulated over 6 million views and counting:
Linards consistently uploads videos and content to Instagram, interacting with his fans, and collaborating with artists around the world which led to a massive spike interest in his music on a global scale, gaining 150k in one month alone.
He is currently working with Danish Platinum selling-producer and songwriter Daniel Calvin for his upcoming music whom Linards credits as a huge influence to his musical taste. After years of carving his own musical style, Linards is preparing to release his debut single to the world, 'Good Thing', which underlies the growth and maturation that Linards has gone through over recent years. His distinct sound eclectically samples elements of urban, pop, latin, electric, and dance music that carve a chill yet upbeat atmosphere for listeners.
In Linards Zarins' debut single 'Good Thing', the rising singer lays his heart on the table and reflects on the array of emotions that were felt in his past relationships. As with all intimate connections, there are moments of pure happiness and bliss, times of soul-crushing stress and sadness, and all of the passion, pride, and excitement in between. He encouraged his fans by sharing this underlying message, "Despite all the emotional turmoil that comes in relationships, we need to keep going no matter how down we feel because with every low comes a high in the future, that is just how the universe works." Ultimately, what Zarins shares in 'Good Thing' is how the painful lessons learned from past relationships prepares us for the beauty that will blossom from those awaiting us in the near future. 
Listen to his new hit single below:
Visit Linards on Social Media: Youtube Twitter Instagram Facebook