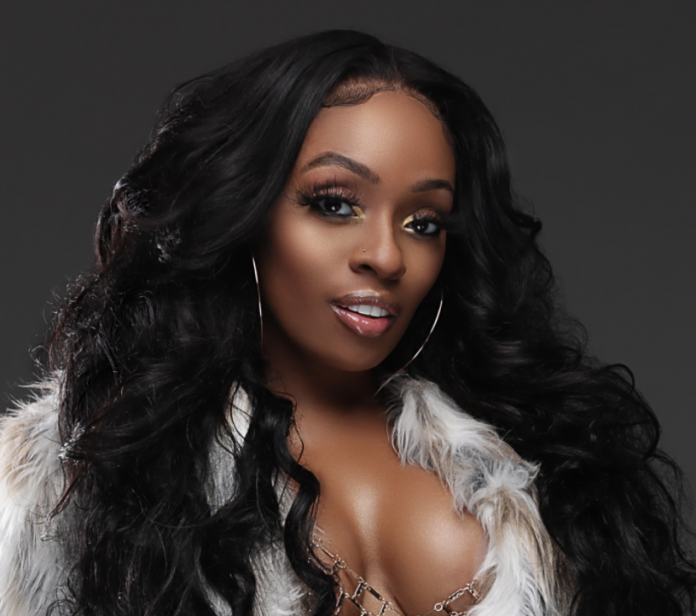 Keira Brown, better known as Mynk Amillyon, grew up around music and naturally fell in love with the craft from hip hop, R&B, rock, country, and many other genres. She was exposed and encouraged at an early age, performing at family gatherings and local talent shows until her passion for performing grew bigger. Today, Mynk performs at some of the biggest stages across the country.
Born and raised in St. Louis, Mynk Amillyon dreamed of conquering the national music landscape. She ventured to Atlanta, and there, on its big stages and music-loving audience, she grew her passion. It's safe to say that Mynk is Georgia's newest female rap sensation, out to the world that her sound and epic lyricism is enough to shake the country. Like some of her idols, including Lil Kim, Nicki Minaj, Michael Jackson, and Mc Lyte, she aims to create a name of her own and feels that it's her time to take the spotlight.
In 2015, Mynk Amillyon began to take her career to new heights as her popularity increased like wildfire on social media. Audiences from the digital platform loved her songs Savage, Hit My LIne, On Ya Head, and ore. Mainly produced by her own record label, Amili Entertainment Group, Mynk ensures that all her tracks embody creative freedom and authenticity. 
"I wanted something to call my own so I created my own label so I could creatively steer my career independently," shared Mynk Amillyon. Asked how she balances being an artist and an entrepreneur at the same time, Mynk revealed that it's all about achieving a balance. For her, there is a struggle in any venture. One only has to dream and work hard for what they truly want to accomplish in life.
Mynk Amillyon is caring, humble, daring, and original—four traits that separate her from the rest of the pack and allow her to eclipse other upcoming artists. To echo her words, music is an avenue to pursue fortune, fame and for reminding everyone that the industry is not a man's game. Mynk paves the way for many female rappers who aim to reshape the industry and inspire others to follow in her footsteps in a male-dominated scene. 
Currently, Mynk Amillyon is amplifying the release of her new single called Bagz. "The track is about ladies who work hard to take care of themselves, stay fly, and are able to attain their own money," said Mynk. The track ensures that audiences would have a good time while listening. On a deeper level, Myck created the track for "women of all faces and races" who have fought through every adversity. 
Mynk Amillyon has performed in Las Vegas, Detroit, and other major cities in the South and looks forward to visiting more once the pandemic clears. The artist aims to meet more fans across the country and show her appreciation for their support over the years. Besides rapping, singing, and songwriting, Mynk also explores various opportunities in modeling and acting. She has also performed in multiple dancing competitions during her adolescence.
Learn more about Mynk Amillyon on Facebook.