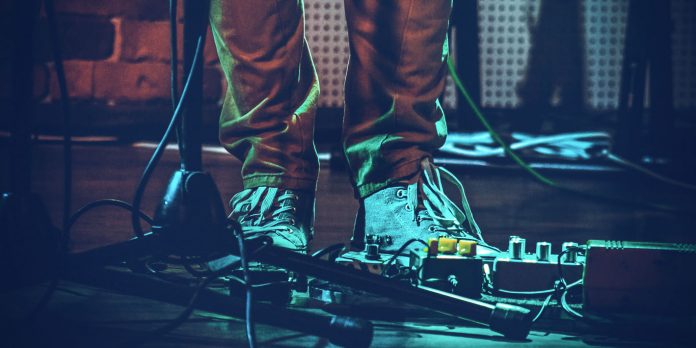 As a musician, your time is precious. Pushing out all of the creative thoughts and turning to the business side can be exhausting with a full plate of writing, rehearsing, and performing.
We've made a few updates to our features that we hope will save you some time. When you make an update in one place, the content can be re-used in another. These new options include a site-wide footer feature, and a site-wide sidebar option.
Sitewide footer with features
Create a consistent look at the bottom of your website with a footer area. You can add features directly into the footer, and they will appear on every page.
The site-wide footer section can include different features such as text, a contact form, or social media icons. It can be set to use multiple columns and styled to match your website's sections.
On a songwriter website try adding a new track, your social media icons, and a mailing list signup form. That way, these important features are easy for a visitor to find quickly while they browse the rest of your content.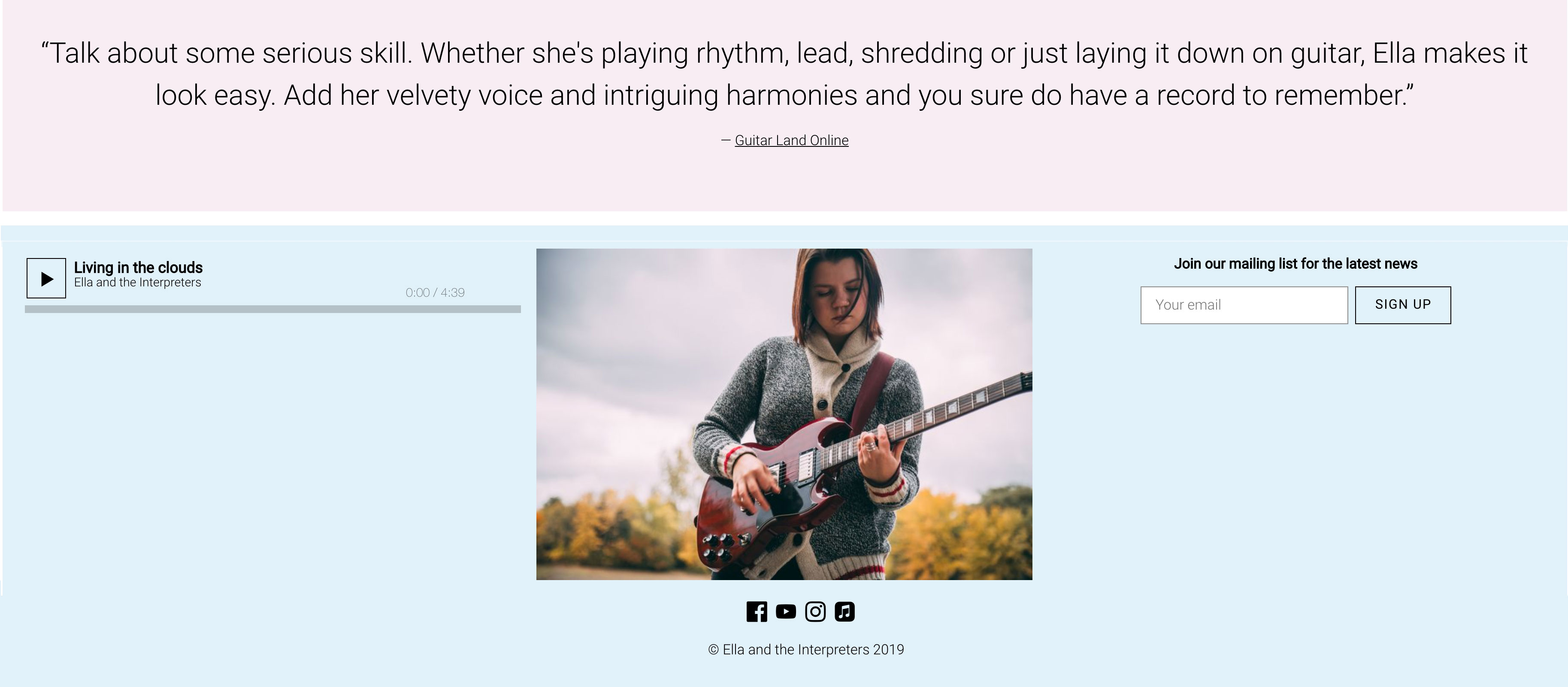 If you've got sponsors to thank, or grant organizations to acknowledge, this site-wide footer is the perfect place to add logos.
As a music teacher, you could add your contact information to each page of your website, along with any important upcoming dates, and a map to your studio.
Sitewide text feature
Speed up adding text to your pages by re-using a text feature. Add a text feature to any page, and choose if you want to start fresh, or use a previous text feature.
Updates you make in one will apply to the same version on any other page. So if you have a short band bio on your homepage, and press kit page, updating that with new accolades will be a breeze!
If you're going on tour soon, add the same site-wide text feature to multiple pages, to keep it top of mind with your website visitors.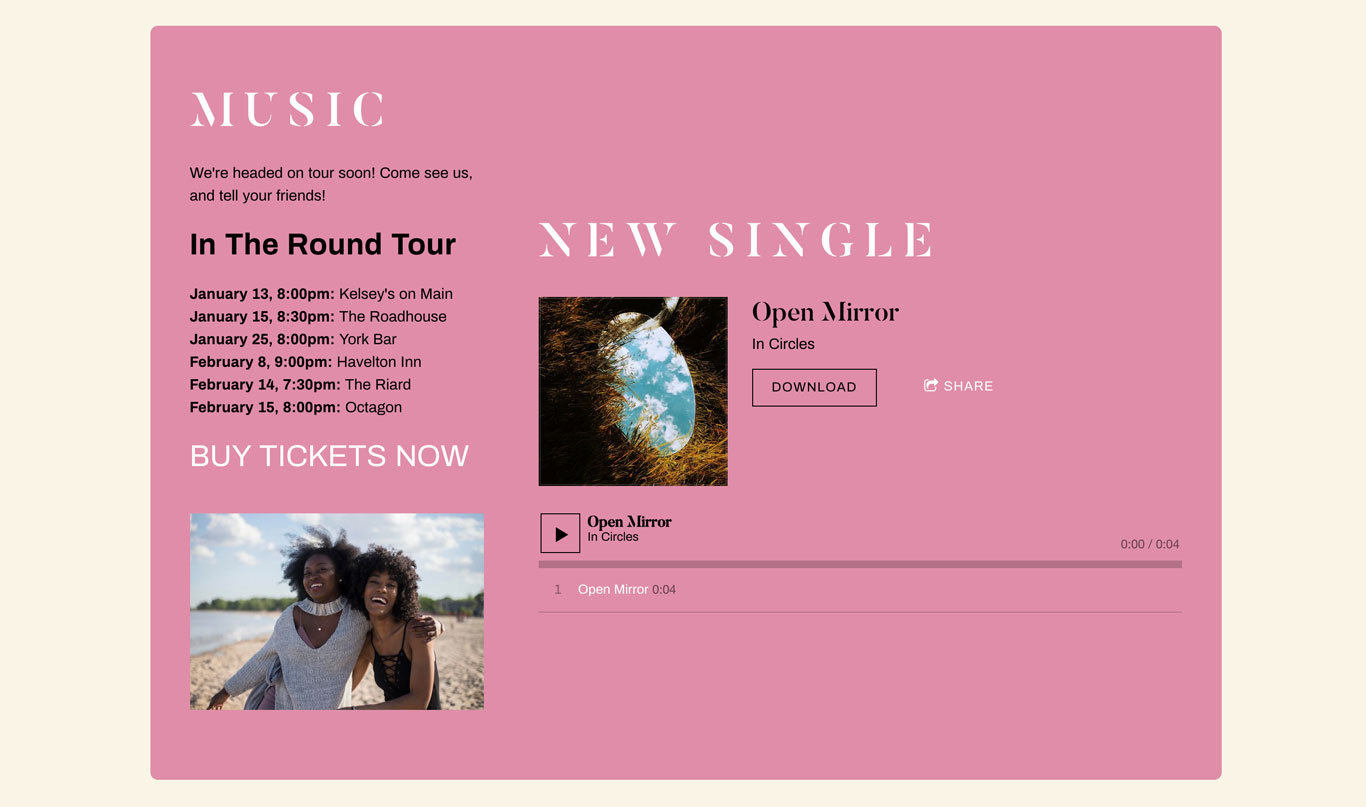 You can choose which pages to add the sitewide text feature to, and it can take on different styles depending on where you place it.
The layout is adjustable on a case by case basis too. You could have it in a skinny column on all pages, or set it to take up a half column on a page. It can sit on the left, center, or right side.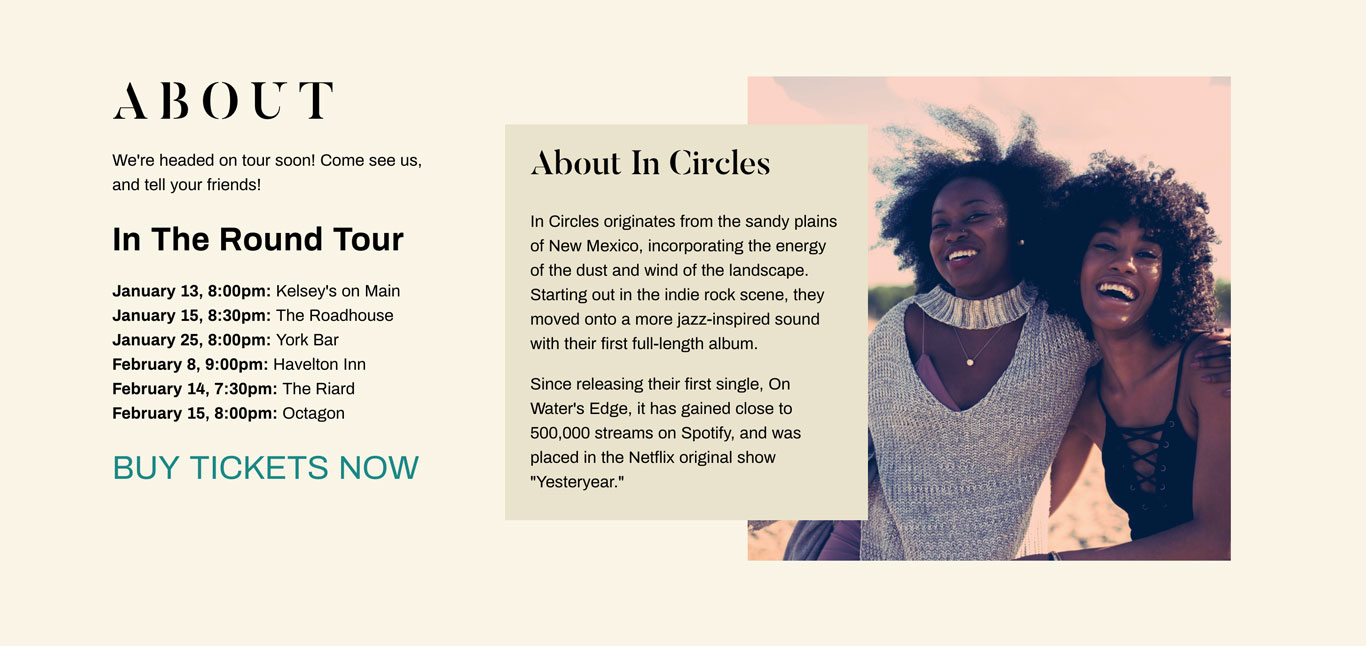 When you go to add the sitewide text feature to a page, just choose to create a new one, or re-use one that you've already made. You can have as many pre-written text features as you'd like.
Hopefully these re-usable options will allow you to carve out more time for other things, like redesigning your website, or recording new music. We can't wait to see how you use them to create a professional look for your band!
Create a mobile-friendly music website that's easy to update in minutes. Build a website with Bandzoogle today.