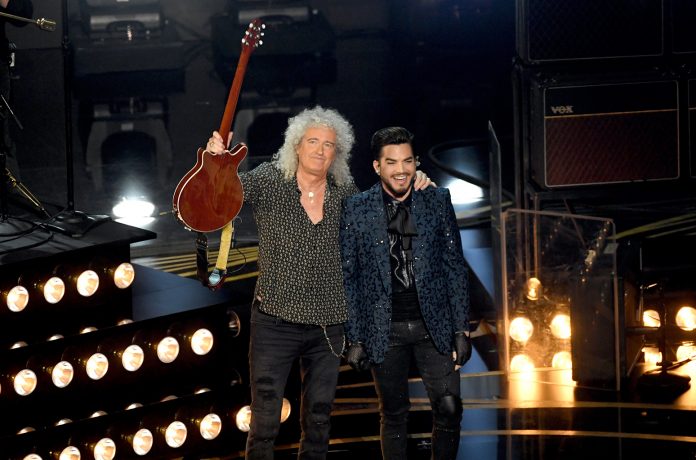 The 91st Yearly Academy Awards got off to a rockin' start on Sunday (Feb. 24) evening, thanks to a great performance from Queen and Adam Lambert!
Sporting a teal sequin-patterned blazer, Lambert had taken the stage alongside Queen members Brian May and Roger Taylor to play two of the band's classics, "We Will Rock You" and "We Are The Champions. "
The performance had the audience on its feet, with stars like Glenn Close, Lady Gaga and Queen Latifah enthusiastically bopping along with the hits. Jennifer Lopez was even caught singing along with Lambert from her seat.
The set ended with a beat, as sparks fell through the ceiling and footage associated with Queen's OG frontman, Freddie Mercury, played in the stage backdrop.
The film Bohemian Rhapsody is based on Queen's early profession and the life of Mercury. The biopic is up pertaining to five Oscars this evening, which includes best picture, best professional (for Rami Malek), greatest sound editing, best audio mixing and best movie editing.
Adopting the success of Bohemian Rhapsody, Lambert and Queen are moving out on a 23-show tour this summer. Lambert first performed with May and Taylor while he was contending on American Idol. The singer began to visit with the band in 2012.
Watch Queen and Adam Lambert's performance below: