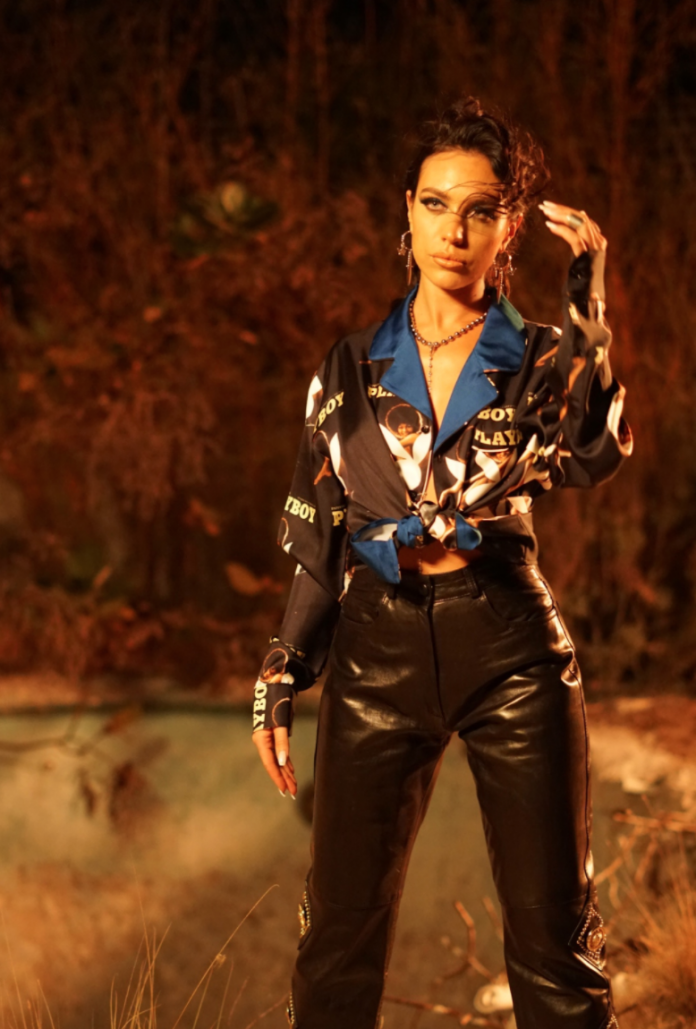 Sarah Tromley is a native Indie pop singer based in Los Angeles. Her music inspiration comes from her life experiences and lessons. She infuses sexuality and vulnerability themes into her music while hinging the bulk of her art on authenticity and passion. At the age of 26, Sarah Tromley is an old soul when it comes to musical inspiration. She draws inspiration from artists like the late Amy Winehouse, Bon Iver, Frank Ocean, Fleetwood Mac, Earth Wind & Fire, Mac Miller, and Tyler the Creator. Her foray into music started out by creating cover versions of generational musical classics. While young, Sarah Tromley is putting in work to bring back the classical music vibes while capturing both old and contemporary audiences.
Sarah Tromley has been working on releasing an EP titled "My Way Up," scheduled for release on the 4th of December 2020. The EP features six tracks, and she recently released the first single titled "Thrills" from the EP and also released the video on YouTube and has garnered thousands of views. While her fans anticipate the official release of her EP, Sarah is also building up the momentum by connecting with her fans and introducing what each track on her EP represents.
The EP itself is centered on the theme of making different choices while remaining true to those sacrifices. "Red Wine and Chocolate" explores a bittersweet loss of a toxic relationship that was doomed from the start. Meanwhile, "In My Life" talks about moving on from someone as a better option than being comfortable in misery. Her latest single, "Thrills," expresses being in a moment of fleeting passion that won't last but can still be fun despite the reality. The upbeat track "One Step" delves into a non-pressurized exploration of sexuality with another woman. Finally, the track "Timeless" shows Sarah relying on someone that makes her feel safe in these very unsafe times—choosing to be with that person even when everything is crumbling around them.
"Even though my music is for everyone, I am confident that millennial pop and R&B lovers will vibe with my brand the most. My sound and those feelings connected will resonate with people in big cities and small towns.  Music is my heart, and it is my truest home. I'm so glad that this musical project gets to be shared with the world. I aspire to be a global household name," she says. She bares herself naked with the new EP, which she has been working on for over a year.
Sarah's five-year goal is to go on a major tour while getting the opportunity to open for some big names in the industry. She also plans to drop more singles, videos, and a full-length album in another year from the release of her EP. Sarah Tromley is willing to explore her gifts to the fullest while challenging herself to be more expressive in her songs. Outside music, she also has some acting credits to her name, such as her appearance in multiple episodes of Portlandia and one episode of Grimm.
"Higher Than the Hills" is a project that reflects growth and how she feels from the depths of her heart – something she wants her fans to experience too.
Learn more about Sarah Tromley on her official website or YouTube Channel. And Instagram!