From Kesha and T-Pain, to Britney Spears and B.O.B., rap artist and producer, Mathieu Lepine, better known as "Billboard" has had his production and composition skills in the music industry since as early as 2010.
With over 78 A-list music credits, Billboard is still very much immersed in the industry today, working with artists including The Game, Robyn, Ellie Goulding, Shakira, Dillon Frances, Chris Brown, Ariana Grande, and Selena Gomez.
While silently producing in the background, his success behind these artists have allowed each to reach the pinnacles they have today. Music Industry Weekly spoke with Billboard on his origins in the industry and how in 2020, the industry has shifted to empowering women to become the next generation of producers.
Music Industry Weekly: What first struck your interest in the music industry?
Billboard: Listening to people like Pharrell, Timbaland, Bloodshy & Avant have such a huge impact on the music industry at the time was what started it for me. Hearing how they also approached "Pop" music with a different ear was very exciting. There was a point in the early 2000's we're everything sounded a bit too polite and proper and these guys just came in and switched it up. It definitely inspired me to try to do the same thing.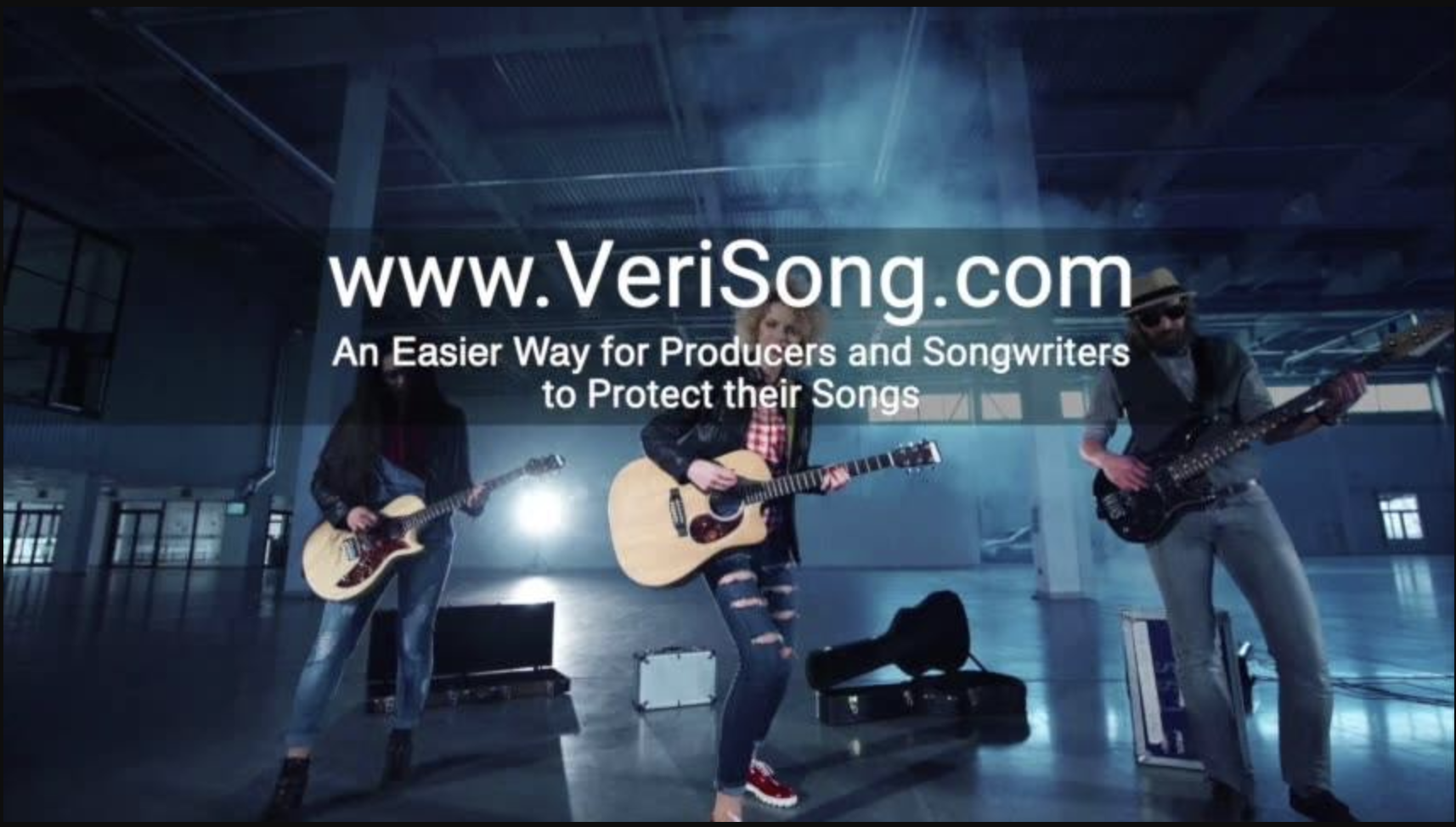 Visit www.VeriSong.com to get started!
MIW: How would you describe the music industry you came into and the one you are currently in today (as of 2020)? 
Billboard: Nowadays you can be an independent artist who's just starting and have a song on the radio, which is an amazing thing. The industry had to adapt to the new ways of making and releasing music.  As a producer, it shows you that it's important to work with any artist you like, whether they're popular or not. Also, I feel like the music on the radio is more diverse compared to 10 years ago.
MIW: What do you mean by "more diverse"?
Billboard: All genres can be mixed together, which means less "rules". For a producer, this is exciting.
Has COVID-19 Changed the Industry for the Worst?
MIW: How has COVID-19 affected you personally as you are writing, producing, and working with talent? 
Billboard: It definitely has affected how I intend to work with people in the future, but the way I see it is that I am still able to make music, send it out with the hopes of collaborating that way. I tend to make a lot of music on my own in Montreal anyway. Since I won't be able to travel to Los Angeles and collaborate with people, we're gonna have to find a way to work via FaceTime, which is fine. I'm just grateful to be healthy and I get to make music for a living.
MIW: In what direction do you think the industry will move after this pandemic is over? Is this a change for the worst?
Billboard: I think It might be for the better; artists will find new ways to get creative on their own. I'm sure a lot of great music will come out of It. I know I've been more resourceful since the pandemic has started.
MIW: Can you elaborate?
Billboard: It has forced me out of my comfort zone and I think It's a great thing. People will be more interested in how to put together a record, alongside writing and producing by themselves since they have no choice. I think we have to see the positive in all of this.
MIW: How have women taken control in the industry and how can this empowerment movement continue to grow?
Billboard: We must continue to make room for women and not be afraid to collaborate. I would love to see more women producers. There are so few of them and I feel like it could definitely be a fresh air in a male dominated industry. I think the more we collaborate with them and the more success they have, the more It will inspire younger generations to do the same.
Through the Looking Glass
MIW: Share your experience working with the following artists during the production of these albums:
Selena Gomez and her album, Rare
My manager had set up a writing session with two other writers and another producer, Alex Hope. This was the first time I was able to collaborate with a female producer and it went great. I remember we were just vibing and having fun in the studio; the song came to life very quickly, In the first thirty-minutes of making the track, we had the chorus and it felt good. One of the songwriters in the session had a friend who knew Ms. Gomez and she said she could play her the song we did.
A month later, once I was back in Montreal, the team told me Ms. Gomez had recorded our song. It's probably the fastest way a song of mine has landed on an album. It all happened so quickly.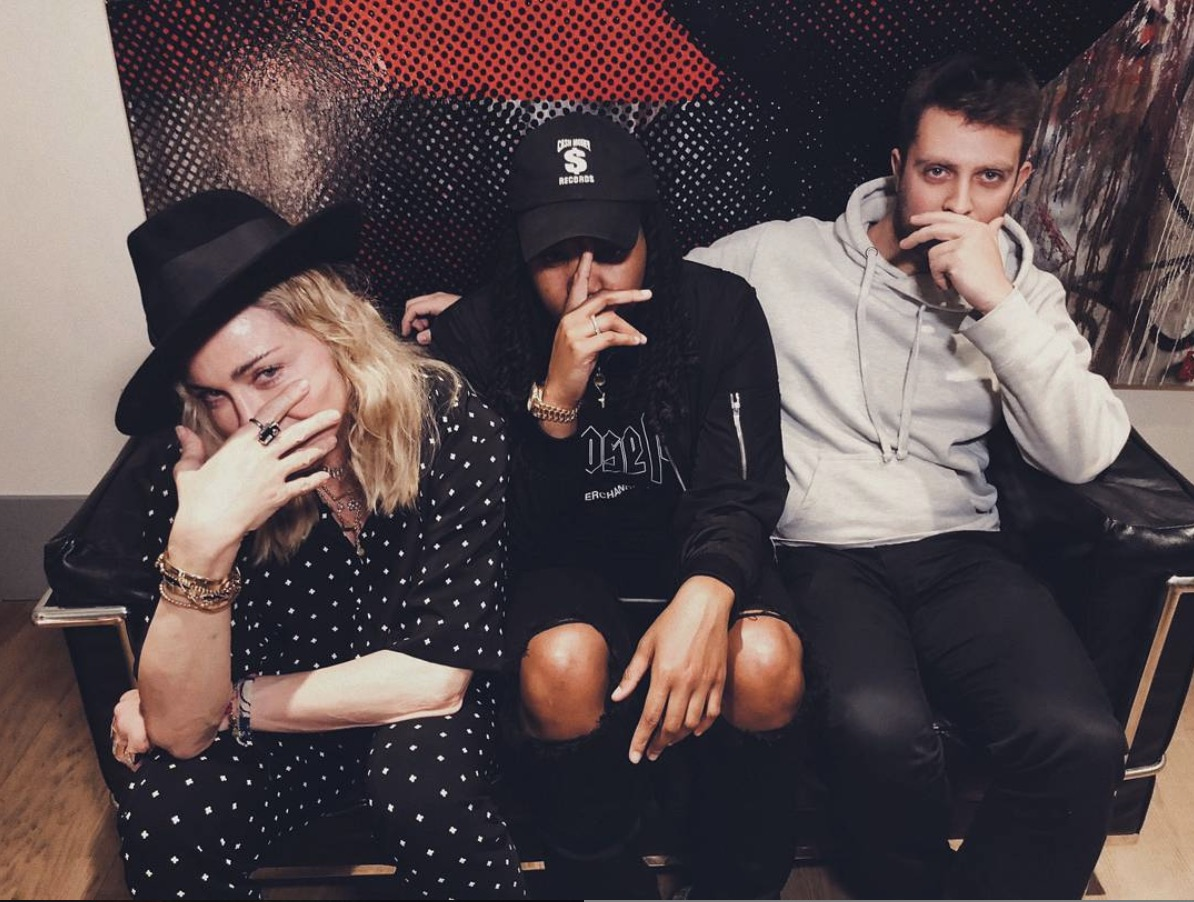 Chris Brown and his album, Heartbreak On a Full Moon 
It was a track I had done 3 years prior to that while I was on a songwriting trip in Kauai. A few people had written over it, but nothing stood out. Then somehow through my publisher, the track ended up in Chris Brown's hand and 2 months later the song was out. It's one of those crazy situations that was never planned.
This industry is full of surprises like this; you never know how a song can happen, which is why you can't have too many expectations in this industry. If you do, you'll be disappointed at every corner. You just have to see the big picture, keep going and every now and then you'll get blessed with amazing opportunities.
Arianna Grande and her album, Dangerous Woman
We made this song at a songwriting camp 2 years prior to Dangerous Woman. I remember we had Rihanna in mind when we're making it. We sent it out to her team and they really liked it, but then they came back saying Rihanna had passed on the song.
A year later, Peter Svensson (one of the songwriters on the song) was telling me he was going to begin work on Ms. Grande's album with his team. A few months later, he came back and told me she loved the song and wanted it for her album, which was amazing news. I then flew to L.A. and Peter and I finished the song with the vocals she had recorded. Again I'm just grateful opportunities like this one happened.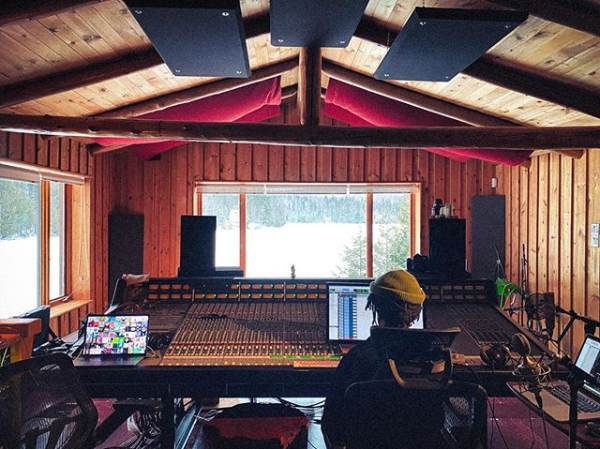 Shakira and her album, Shakira 
My publisher sent me to Barcelona in 2012 for a few days to work with Shakira, which was awesome. She was super energetic and into the music. It was amazing to see an artist this successful be so involved in the music, even after all these years.
She ended up extending my trip for 3 weeks, we were working on her single "La La La", and she wanted to get it just right for the 2014 World Cup. The whole experience was unreal as a then 21-year-old, as it was my first time in Barcelona. I was going out to clubs with Shakira and her team. It's a trip I'll never forget.
Britney Spears and her album, Femme Fatale/Circus 
Dr. Luke who at the time was working on Mrs. Spears' album with Max Martin, flew me to LA to work specifically on this album. That's how I had my "breakthrough" in the industry in 2011.
Meeting Britney was definitely a key moment at that point in my career. I remember we worked on "Hold It Against Me" for three weeks straight. Mrs. Spears came in and recorded her vocals really fast. In a few hours, the track was done. She's a real professional.
After the recording, Max Martin, Dr.Luke and I spent 3 weeks finishing the song to get it just right and how we wanted it. That whole process showed me how dedication is key in this business.
A few months later, I went back to L.A. to work on the album. It was a two month period of just music everyday. All the producers and songwriters, collectively, were pushing and encouraging each other creatively. We wanted to pay justice to Mrs. Spears and the high level production she was known for. I ended up having four songs and two singles on that album.
From that point on, my entire career changed and that's when I decided to move to L.A.