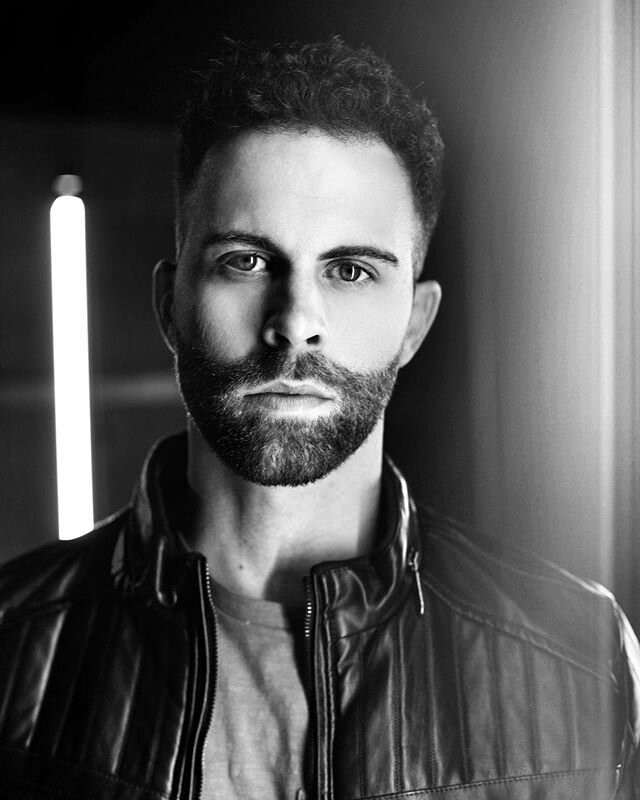 The music industry has a new pop sensation on the rise, and he's about to blow the competition out of the water. You will remember his name from here on out and see it everywhere in lights: Tristan Cole.
Tristan Cole is a fast-rising singer and songwriter who's more than his impressive athletic physique and stunning good looks. With a little helping of bad boy allure, he possesses a voice that is far from cookie-cutter and constantly seems to evolve. His exquisite tonal quality, hypnotizing falsetto, and impressive range are candy to the ears, so it's no wonder that he caught the attention of two of the most respected and highly esteemed people in the industry in his youth.
The first, Lou Pearlman, CEO of Transcontinental Records who signed N' sync, Backstreet Boys, and Britney Spears; and second, Christian 'Dio' Diodatti, world-famous DJ and the CEO of Caliber Records. Dio has created remixes for Michael Jackson and Mary J. Blige, to name a few of many world-renowned artists he has worked with. Tristan gives these two industry giants huge credit for placing their full trust in his sublime singing talent and spectacular performing ability.
Since 2016, Tristan has met and worked with some very big names in the music industry. The list includes songwriter, Andrea Martin, who's most known for her work with Whitney Houston and Mariah Carey, Glenn Douglas Packard, who has choreographed for Britney Spears and many other celebrated artists, and celebrity vocal coach Stevie Mackey who is best known for his work with Jennifer Lopez, Fergie, and Selena Gomez.
Tristan has also collaborated on a project with Jam Artis, Bruno Mars's bassist on his personal solo album, earning praises from Bass Magazine, Bruno Mars, and Randy Jackson.
In addition to working with some of the world's most famous names above, he has also met and worked with Grammy-nominated producer, Haskel Jackson. Tristan's featured collaborations with Jacob Colon on Nervous Records' releases of 'Sweat' and 'Gonna Get It'  made it to the top 100 house/dance charts for two consecutive weeks and Tristan has even opened for Grammy Award Winning artist J. Cole.
Since Tristan's victorious entrance into the music industry, he has released two EP's, a Christmas record, and multiple singles across several sub-genres of Pop music. Some of his most notable songs to date are 'Body Shots,' 'For You,' a unique take on Stevie Wonder's song 'Superstition,' and 'Out of Time' which was written suicide prevention. His latest masterpiece just dropped  – 'Champion' featuring Tia P. from BET's 'Next Big Thing' TV show.
His good looks and impeccable talent are ready to dominate the world, so it's only natural that numerous publications, venues, and websites want to get a hold of him. He has also been featured in various websites, magazines, and venues, including MTV-U, The Canadian Music Festival, Vevo, Top 40 Radio, New York Fashion Week, Medium, Kivo Daily, The Hype Magazine, BuzzFeed, Voyage Magazine, the American Reporter, DNA Magazine, Park City TV, ThisIs50.com, Black Dragon Live, Jamsphere, and The Carolina Music Festival, and the list goes on.
The industry had also started to recognize that he's an undeniable force breaking through the industry with his winning 'Best Male Artist' for the Carolina Music Awards, performing at New York fashion week, and his partnership with the Sound Affects charity foundation.
Tristan is definitely more than a one-trick pony. Even some of the biggest names in the industry can attest to his work ethic, grit, and tenacity. Music industry moguls and celebrity makers have seen and heard his genuine talent and incredible potential. Now, Tristan is starting to attain international recognition, and it won't stop there.
Tristan Cole hopes that by creating music that is authentic to his soul, he can reach, entertain, and inspire people all over the world from many backgrounds. Well, with a portfolio like that and breathtaking talents like his, it's not a far-fetched plan.
Listen to Tristan Cole on Soundcloud and Spotify, and follow him on Instagram, Twitter, Facebook, and YouTube.