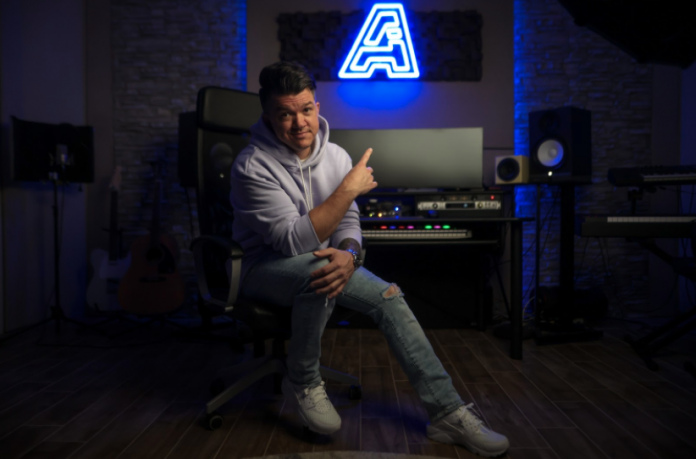 American music producer, brand strategist, professional YouTuber, and award-winning creative marketing specialist Adam Ivy is on a personal mission to provide marketing education for music creators and entrepreneurs. 
This personal mission came to life when Adam decided to lend a hand to those going through what he went through before. Growing up poor and in a rural area, Adam had to overcome countless obstacles that stood in his way. The hurdles that blocked his path to success did not deter the creative, however, and only motivated him to push harder and smarter. 
An established authority in the online business world, Adam was able to turn an 800-dollar investment into a six-figure online income at just 23 years old. At the time, he created and implemented the marketing techniques that he is known for today. With the help of his marketing strategy, Adam's brand recognition skyrocketed from initial launch to viral fame in just under 24 months. 
Adam was also one of the first few to take advantage of the YouTube platform. His work through the platform was featured on CNBC, G4TV, MTV, and E! Network, as well as dozens of nationally syndicated radio programs. 
As a music producer, Adam's portfolio boasts of work and collaborations with over 2,400 independent recording artists in 23 different countries. He has worked with companies such as Burger King, MTV, Clear Channel Media, as well as recording artists such as G-Eazy, ModSun, and Kevin Gates, to name a few.
His success as an influencer and a musician eventually led to an expansion into the corporate world. As a media specialist and marketing consultant, Adam is partnered with major brands such as Dell, ADAM Audio, Taco Bell, and Behringer. 
Adam's corporate and artistic triumphs inspired him to get a good start on his mission. He started giving out advice and guidance to his friends in the music community, giving them a leg up on their way to the top of the industry. Seeing the success his friends have achieved, Adam was determined to reach a wider audience.
Marrying his passion for music with his marketing prowess, Adam took to his YouTube channel to provide free educational content for those looking to get started with music marketing and brand development. He amassed a dedicated following of more than 200K subscribers, gaining a staggering 10.5 million views on his videos. 
To further his reach, Adam founded an education company in 2018 called Sell Music Academy, Inc. There he offers a variety of excellent music marketing resources such as his popular Sell Music Masterclass course and his signature Market Your Music Accelerator coaching program. 
"I want people to know that there is a way to succeed in the music industry without being rich or having a record deal and that the resources I provide can help them gain traction and progress faster than they thought possible," Adam says.
Through his platforms, Adam shares the marketing techniques that have led him to where he is now. Filling in the lack of marketing education in the music community, he helps artists and entrepreneurs find their footing in the industry. At present, Adam is putting in long hours to expand his mission and widen his reach. 
Stay updated on how Adam Ivy continues to impact the industry. Check out his YouTube channel and Sell Music Academy, Inc. on his official website.