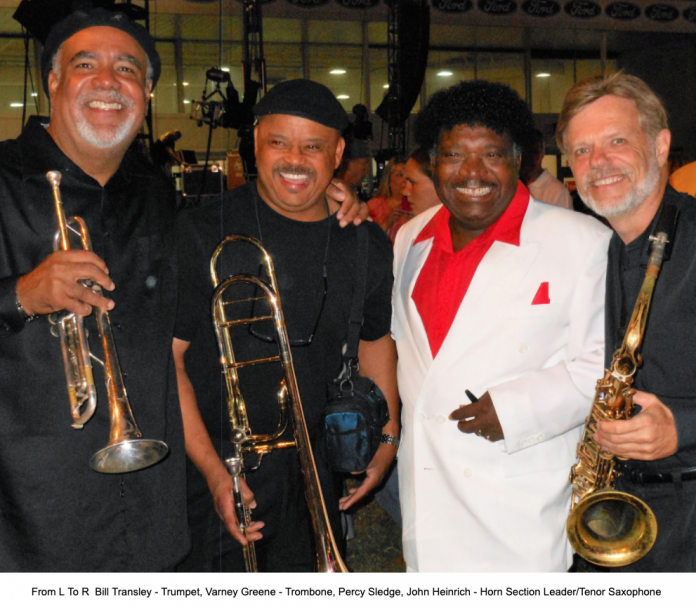 Any respectable singer or songwriter is well-aware of who John Heinrich is within the industry. He has worked with the most popular musical figures and legends of the music industry. Not to mention, he has also mastered multiple instruments over the course of his musical career. 
Heinrich is a professional musician that plays the Saxophone, Pedal Steel Guitar, Dobro, Flute, Lap Steel, Clarinet, Oboe, and English Horn, and many more. Nowadays, he enjoys playing Steel & Sax with Ronnie Milsap, who is an American Country music legend. They performed together on the Jimmy Fallon Show in February of 2019.
Heinrich has performed live with the likes of legends such as TG Sheppard and Barry Gibb of the Bee Gees in Hollywood, Florida. With his many talents, he also played as the Horn section Leader and Tenor Sax for American R&B, soul, and gospel singer Percy Sledge back in 2009. For Nokie Edwards' CD project, 'The Golden Fingers of Nokie Edwards' Henrich played the Soprano Sax, which means he is a master of the sax. It goes without saying that he's had multiple collaborations where he played the Saxophone. He played the Saxophone in a project that featured multiple solos by the guitarist of the famous rock band Toto, Steve Lukather.
Heinrich's career has been full of amazing performances and sessions that he has enjoyed, but he always brings back that moment where he played for Jack Clement featuring Louis Armstrong. During this time, he also worked with Wayne Jackson in the 'Memphis Horns.' Within his own community in Nashville, he was popularly known as a Steel player, where he worked on various projects with artists such as Glen Campbell, Merle Haggard, and Crystal Gayle.
The list goes on with the popular artists that Heinrich has worked with, in 1991 he played for Hank Williams Jr. on his 'Lone Wolf Tour.' He also performed at a live gig with Peter Noonan of Herman's Hermits. He doesn't only play instruments for other musicians, Heinrich also produces music for them. He has worked with musicians from Nashville and all over the world, doing love recording sessions with a full group of musicians. Heinrich also overdubs already recorded tracks with whatever instrument they need to add.
As a music producer, Heinrich works closely with the artist and makes sure that they have everything they need before going to the studio and start recording. He is an all-around guy, working out a budget of the services with ease, Heinrich makes sure there are no unnecessary burdens that arise when the music-making process begins. Heinrich owns two music publishing companies, one in ASCAP and the other in BMI.
Currently, he is seeking talented artists within Nashville to produce a brand-new record, be it 70s or 80s Pop, New Country, Indie Alternative, R&B, and Soul Music, but it doesn't have to be limited to these, a good song with a particularly strong melody will suffice. In 2020 alone, Heinrich has produced three talented artists, and he is looking forward to working with more talented artists within the industry.
Singers and songwriters who are looking for an opportunity to work with the legendary musician John Heinrich should drop by his website and give it a look.