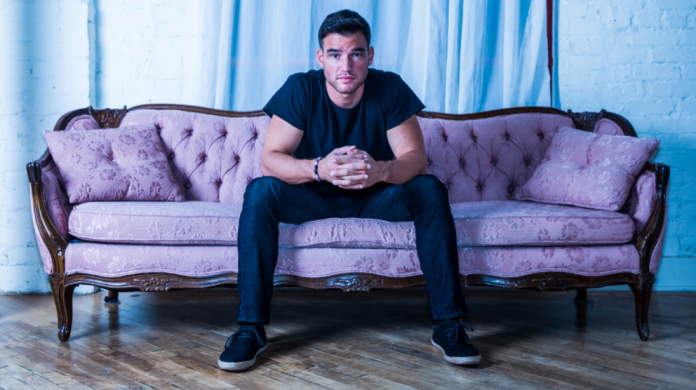 Not everyone has heard of Ryan Hagan yet, but they soon will. 
While the music industry is pressing pause on tours, calling off awards shows and postponing music festivals, Hagan enters. A freshman, independent artist, and songwriter from Nashville, TN, Ryan is taking the international music scene by storm at a surprising time. 
Hagan's early success as a self-published, independent artist led him to make major connections. In 2019, Ryan caught the eye of industry powerhouse Kim Wood Sandusky, known for her vocal coaching and production work with Beyonce Knowles and Destiny's Child. Soon after taking Ryan on, Kim connected him to Grammy-nominated, multi-platinum producer and songwriter Bryan Todd.  Hagan and Todd hit it off and co-wrote Hagan's latest single "You Deserve Better." 
The song made the cut for radio play in the U.K. — a feat many artists never accomplish without the lobbying of powerful recording labels. Within the first few weeks of airing, people loved the song so much that it debuted on the charts, where it rose for 7 weeks straight to as high as number 7 on Music Week's Commercial Pop Top 20, Upfront Top 30 and Black Music Top 20 respectively. To date, "You Deserve Better" has charted above A-list artists like Beyonce, Meg Thee Stallion, Drake, Ty Dolla Sign, Kanye West, and others — all as an independent release. Unsurprisingly, Hagan and Todd have re-upped on another collaboration, set to release in the Fall of 2020.
Ryan's story is unusual for more reasons than one might think. As a teenager, Ryan would have never envisioned a future as a rising pop star. He was too busy dominating the prep sports arena. By age 15, Hagan had accumulated 5 national wrestling championships, a state wrestling title and a top 3 finish in the 200 meter dash at the state track and field competition. He also lettered in varsity football at his high school. He was well on his way to a very different path than music, entertaining offers of Division 1 athletic scholarship. But a series of devastating injuries ended his athletics career. 
After hanging it up, Hagan stepped out of the public eye and decided to attend college, where he discovered his knack for songwriting. Growing up in Birmingham, AL, Ryan performed music in church and was well-known in his hometown for his vocal talent, but he had not previously considered writing his own music. Still unsure of the viability of a music career, Hagan entered the corporate workforce after completing his studies. Quietly, he continued his songwriting late into the evenings after work. 
Perhaps as a stroke of luck, changes at work moved Ryan to Nashville, TN. Despite Nashville being a primarily country music town, Ryan's pop music compositions started to catch on in the local songwriting community.  Katie Talbot, a young vocal coach and later friend of Ryan's, was one of the first to recognize his talent. Katie introduced Ryan to her family of musicians, namely her husband, James Talbot, and brother-in-law, Andrew Talbot. Andrew would go on to co-write and co-produce Ryan's first two singles with him, which accumulated collectively over one million streams. 
Ryan's story is, without a doubt, unique. His future during such uncertain times is unusually promising. Hagan is here to show that the lights are still on in the music business.
To know more about Ryan's music, visit his website or follow him on Instagram. His songs are also available on Spotify.