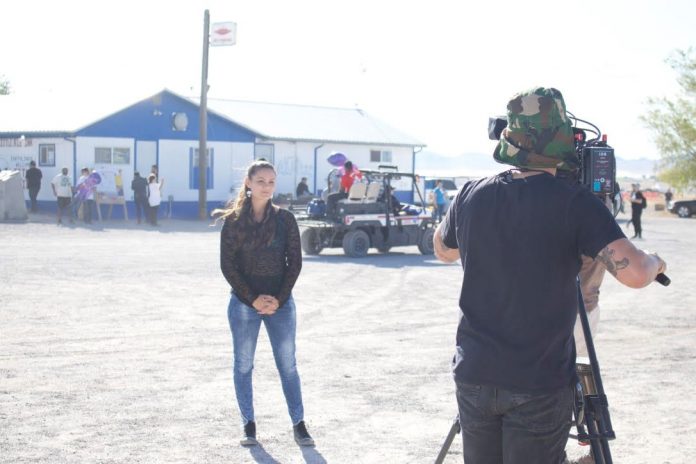 Signed by Disney music producer, Andrew Lane, Elyse Williams has been gaining notoriety
since she was thirteen with her performances in local school theatrical productions. Lane, the power behind High School Musical, Hannah Montana, Disneymania 4, and Manny Fresh, has stood by Williams along her journey.
Later that year, Williams was selected out of 18,000 applicants to attend and sing at Carnegie Hall's Honors Performance in New York City.
When Lane first discovered Williams and signed her in 2017, they went straight to work, producing her first single, "Well Played," which was released in March of last year. This was quickly followed by the release of "Girls Talk Too Much," "Lips Like Poison," and several cover songs.
In September of last year, Williams recorded backup vocals for Paula Abdul's 2018 tour, "Straight Up Paula!," and is currently working on the release of her first EP, "Well Played."
William's latest project was writing a good majority of the summer's newest independent film, "Next Level," a summertime teen musical comedy.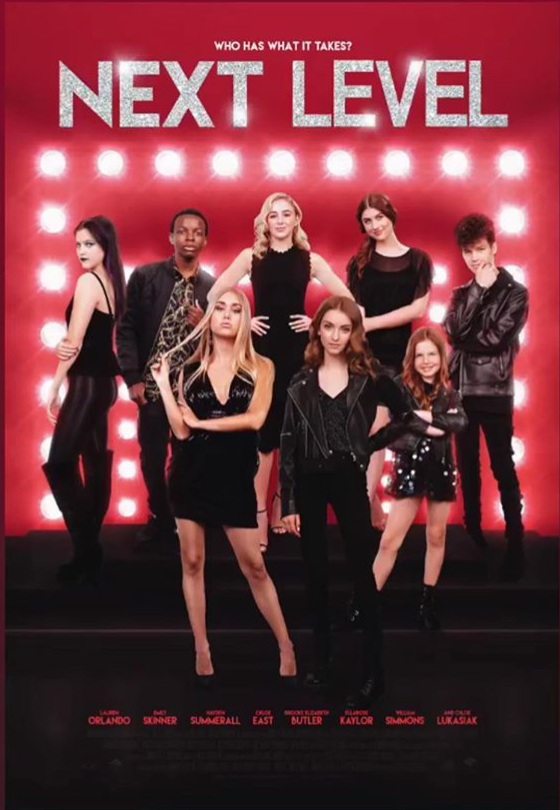 Music Industry Weekly spoke with the film's songwriters, Elyse Williams (ELYSE), about what listeners should take away from the summertime teen musical comedy.
Taking Music to the 'Next Level'
Already available to the public, 'Next Level,' is a song-and-dance drama about a summer camp for teen enthusiasts of the show business.
Former Dance Moms star, Chloe Lukasiak portrays the film's main character, Jasmine Joel. While Lukasiak isn't a victim of bullying, Lauren Orlando's character, Kelly, is. Lukasiak spoke with Hollywood Life about why she's glad the film addresses the important issue of bullying.
Music Industry Weekly: What would you consider to be your favorite song you wrote for "Next Level?"
ELYSE: My favorite song I wrote was probably "Who I Am" which is sung by Brooke Butler, who plays Becky in the film. I received  a piece of the script where Becky is trying to figure who she is as a person and as an artist and what she wants in life. After reading about her character I tried to think to think about of how she would be feeling, and what might be going on in her head as she discovers who and what she really wants to be.
MIW: The film has its own official theme song of the same name. Can you explain the meaning behind the song "Next Level" which you also wrote?
ELYSE:  At first I thought the script for Next Level was about these kids and teens going to a performing arts camp to try and become the "Miss Next".
As I read the script though I realized Next Level was more than that.  It's about people working hard for what they want to accomplish in life and the effort, desire, and hard work needed to reach that next level of their journey.
So the theme song, "Next Level" is all about what someone is willing and wanting to do to make it as a singer, dancer, performer, whatever it may be. It's about what you have to do to make it and how you have to push yourself and ultimately asking if you've really got what it takes to be next level.
MIW: How did you come to write the song? What went into the process?
ELYSE: This was the first time I have written for a film or movie. I was given a track for the title song, the name of the movie, and a few pieces of the script by its music supervisor, Andrew Lane. As an artist I write my own songs and I had written some songs for other vocal artist of Andrew's, so he gave me this amazing opportunity to write the title song.
After reading the script, thinking about the title Next Level, and listening to the sound track, I just started writing. I think I actually wrote the whole song in about an hour and was then asked to record a demo of it. I later found out they liked it so much that they wanted to sing it for the movie as well. I was so excited, and yet humbled that I was given this amazing opportunity.
MIW: What do you want fans to take away from the soundtrack?
ELYSE: I really hope that fans can take away something personal from the soundtrack. Even though these songs were written for the specific characters in the movie, I believe they can relate it to anyone trying to discover who they are as a person and pursuing their own life goals. I hope they can connect to something in every song, whether it's a lyric, something in the music, and/or a character in the movie.
MIW: From a recording artist's standpoint, what is most exciting to you about the film and soundtrack's release?
ELYSE: I think the most excited thing for me as a song writer was how the girl's took the songs I wrote for their characters and made it their own. I liked how they personalized the song with their own artistic styles, emotions, and just how they chose to bring the songs to life in their own way!
Taking Her Voice to the Next Dimension
While taking her voice to the "Next Level," she also found a new plateau to voice her song that's out of this world.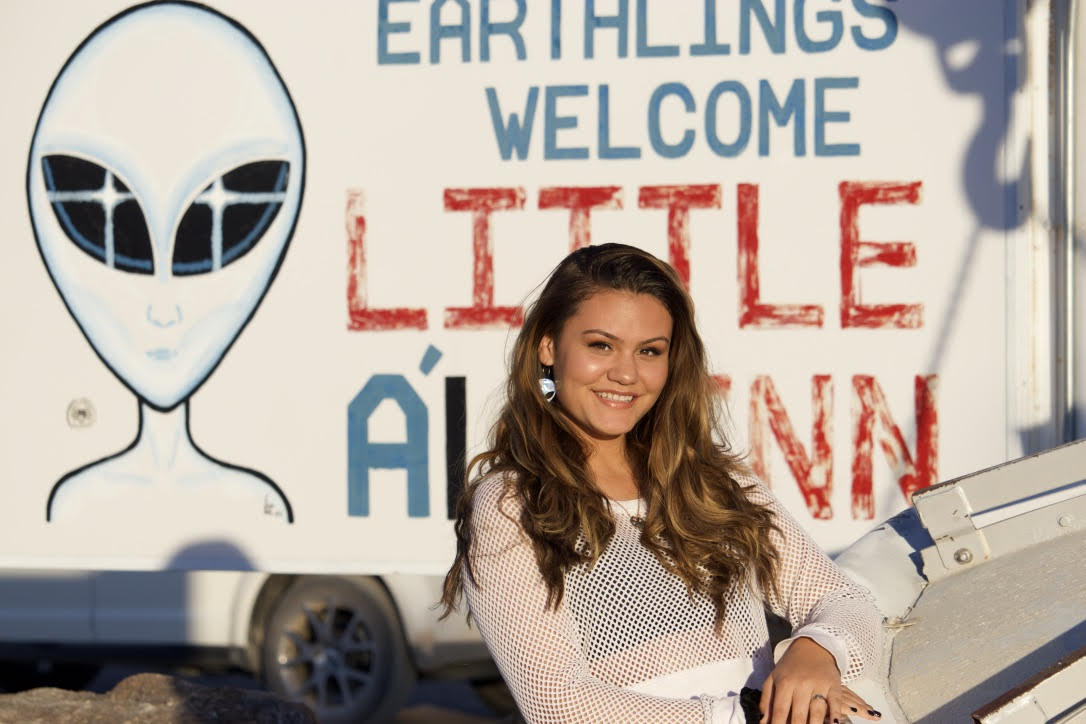 What started as a viral, Facebook event to storm the gates of Area 51, morphed into Alienstock Festival, the multi-day gathering in rural Nevada.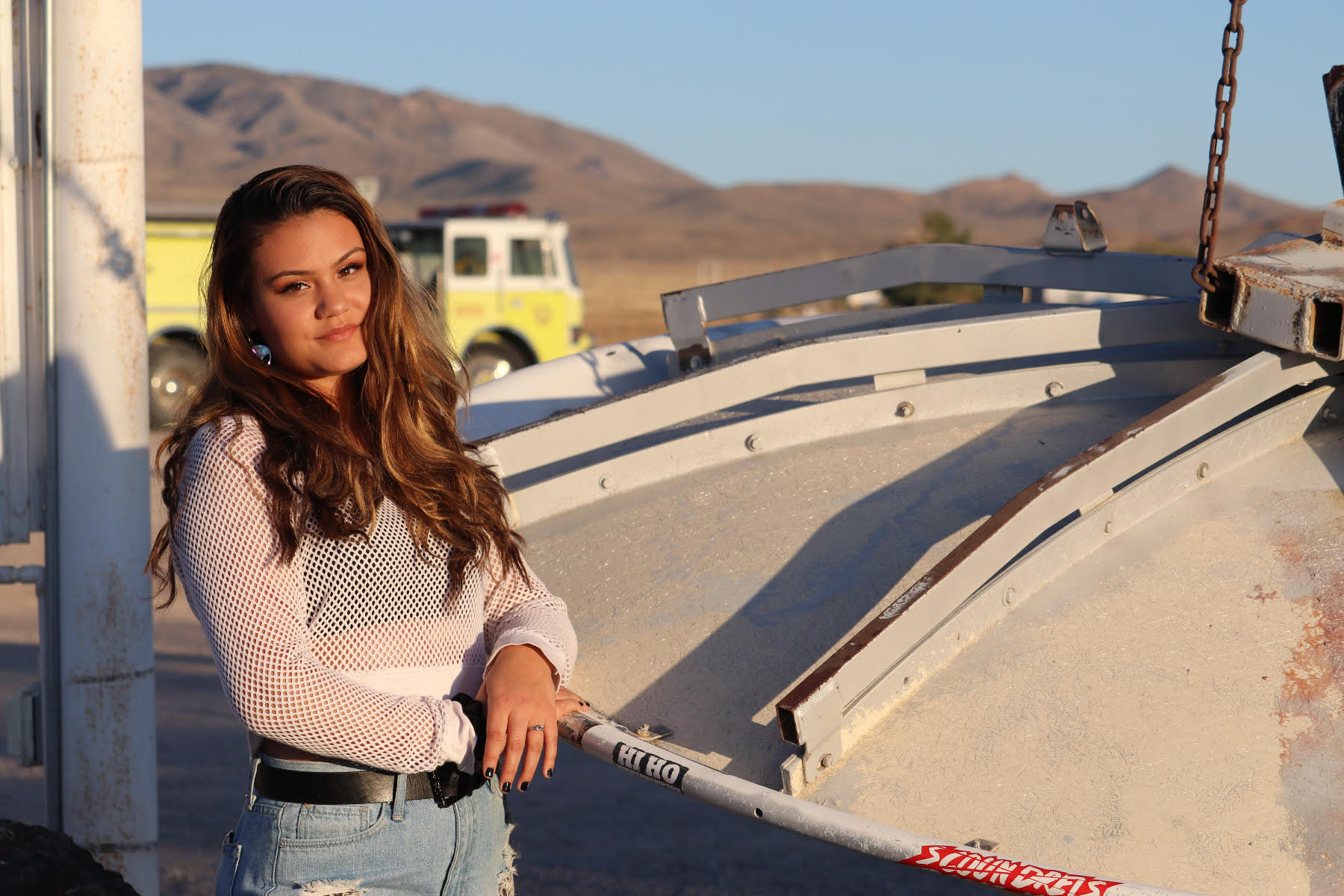 Alienstock was the only event in Rachel that released a musical lineup prior to the weekend—with bands including Speed of Light, a punk bank composed of a trio of teen siblings, Brothers of Alien Rock, which fittingly dresses up as aliens and has an entire extraterrestrial lore, an all-girl pop group called Punk Le'monade, and ELYSE.