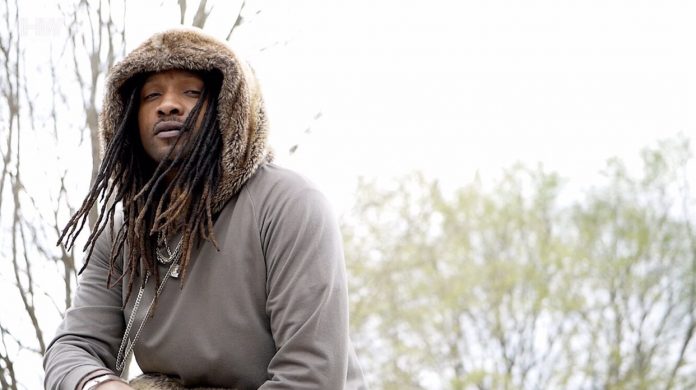 There is a new generation of rappers that is looking to take over the hip hop scene and define the sound of the next decade. But as rap continues to get more stylistically diverse, we never know where the next big thing is coming from. With so many exciting tracks coming from so many directions, rising rapper Great Like Tony is carving out a name for himself as someone worth paying attention to.
Making noise from Augusta, Georgia, Great Like Tony writes, produces, and engineers his own music that separates him from most of his peers. He isn't afraid to experiment just as much as he's not afraid of the hardships that come along with his ambitions to take over the world. There is so much he is yet to prove, but one thing is for sure, he's consistently rising through the ranks with his music.
Over the past few years, he's been getting buzz from his track, "Goku". He definitely did not hold back spitting the lyrics "I power up like Goku / Bitch, I feel like Goku" that made people comment on how underrated this song was. It has since watched over 6,000 times on YouTube. It showed his effortless ability to make beats anchored with bouncy synths, pop rhythms, while he keeps a stash of flows and lit bars which shows he's a true making of the next hip-hop star.
Since then, people are looking forward to what else he's capable of doing and songs he's putting out. Great Like Tony has also slowly garnered recognition for his other tracks like "Real Ones Relate", "The Box", among a few. His collaboration, "Fiji" with D. Mill has also been loved by fans all over the world. Its chill vibes were something they haven't expected from Great Like Tony, but it proved of his versatility.
For the rest of the months, he's bracing to steadily gain momentum while he drops more tracks and amasses more fans. Recently, he dropped the newest tracks in collaboration with Tonto Coda, and he has proven yet again why he is Augusta's most exciting new artist.
Although he's still got a lot to do to become the voice he wanted to be in the music industry, Great Like Tony is working hard to change that. "I will get there," he said in an Instagram post. Great Like Tony isn't easily discouraged and would instead focus on the progress he's making. For him, being where he is now is more than he imagined himself to be, so he'll continue to grind and go hard.
Great Like Tony is definitely a new artist everyone should not be sleeping out on. With collaborations here and there, it's no surprise we'll hear him next on Billboard and topping charts. What makes him even more impressive is he does not shy away from establishing his dominance. "I'm the greatest," he says. "And I won't stop until it's recognized." 
Listen to Great Like Tony on Spotify, YouTube, SoundCloud, and follow him on social media, Twitter, and Instagram at @greatliketony.