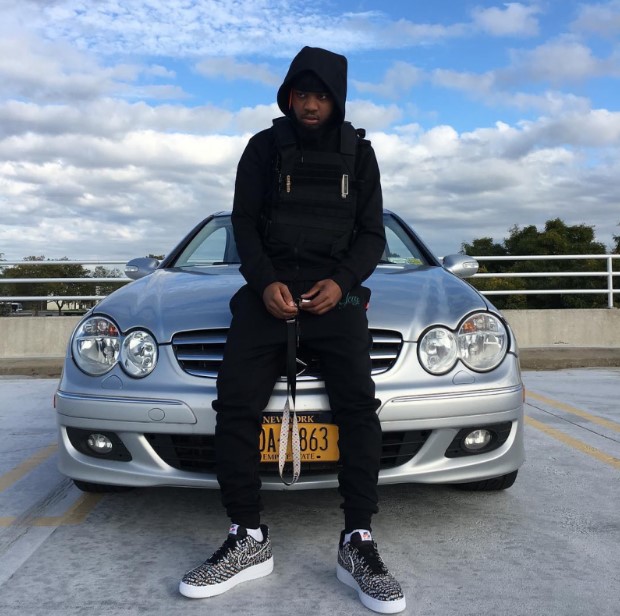 Fans of hip hop and rap music will do well to pay close to attention to FlockDonSmoke. This up and coming artist has a natural feel for the art form. With his ability to transform any beat into top hits, he has quickly become one of the hottest names in the music industry.
FlockDonSmoke started his career as an artist in 2010, exactly a decade ago now. Through these years, he has prioritized developing relationships with other people. For him, each artist or label company has their own unique characteristics. Collaborations allow for the natural combination of these characteristics which result in quality music. 
A look into any song will reveal that projects happen when artists and labels choose to work with each other. FlockDonSmoke knows that in order to stay relevant and maintain a competitive edge, he must work closely with his team. For him, team spirit is an absolute must for anyone hoping to make it big as an artist.
Some of the people that have lent their support to him include Kodak Black, Young Dolph, Black Youngster, Rich The Kid, Mike Tyson, Adrian Broner, and Floyd Mayweather. He has also worked with big names in the industry such as the iconic DJ Self. These collaborations with some of the most talented producers guarantee that FlockDonSmoke's songs always have the freshest new beats. By investing in his relationships with other people, he stays up-to-date with the latest sounds and trends.
Listeners enjoy the heavy drum beats and hard-hitting flows that they have come to expect from FlockDonSmoke's music. This unique sound works for whatever activities the listeners are engaged in. For those who are looking to get hyped up or relax while cruising with the car windows rolled down, FlockDonSmoke's music serves as the perfect accompaniment.
This signature style is featured on his Season 1 EP. This collection of tracks was first released in November 2019. It serves as a great introduction for audiences on FlockDonSmoke's artistry and style. He is currently preparing to release new tracks over the next few months. In his experiences as a musician, the most exciting part for him is to meet listeners and perform live in front of ever-growing crowds. Fans both new and old have a lot to be excited about as he continues to develop as an artist.
FlockDonSmoke is keen to incorporate international influences and target an international audience with his music. This global outlook is reflected in his attitude towards tourists. His encounters are characterized with respect and love. Living in New York, he is influenced by an environment that fosters inclusivity and diversity. 
With some of music's biggest names supporting his unique sound, the stage is set for FlockDonSmoke to become the next top artist. Listen to his latest song "Getting Gwap" on the Billboard Sound website. FlockDonSmoke is known to never disappoint. 
His other songs are also available on major music streaming sites such as Spotify and Apple Music. They can be easily added to everyone's playlist.