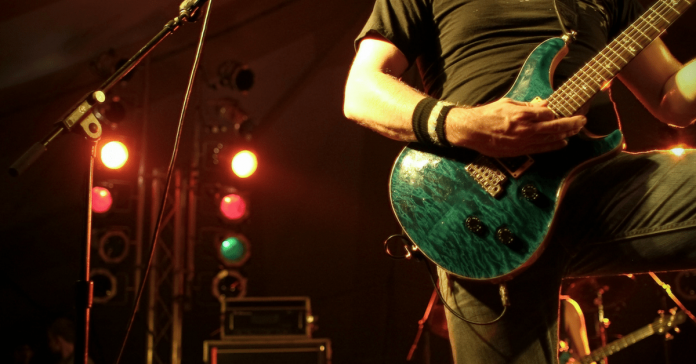 In the music industry, the press is always a band's destiny helper. For this reason, many celebrities (musicians, actors, and comedian) often believe erroneously that "any press is good press." Wrong. This is far from being the truth. Your fans will quickly get bored if you keep shunning out same content they are already familiar with about you on the different media. You need to tell your band's story in a way that new listeners will be attracted and your existing fans drawn closer.
If this sounds like a great idea to you and you're looking for ways to tailor your band's story to maximize the chances of getting featured by five types of media outlets, this post will come handy for you. Let's find out how:
Newspaper
Chances are, you're not the only one rolling out a new album soon. Thus, it is imperative that you leverage your local newspaper to reach out to a wider audience. You can do this by identifying the journalist who writes about music for your local newspaper. You can connect with them few days or weeks before dropping your album or stage your next big show. However, you must be prepared to answer tough questions beyond mere statement like "Hey, this band has a new album coming soon."
Magazine
In case you live in a fairly larger city, you may want to make use of a lifestyle magazine covering your city. If you have an upcoming album or big event, any of these periodicals can come handy for you. However, you should be aware that magazines often plan their content several weeks or months ahead before publication. Therefore, you should reach out to relevant magazines as soon as the date for the release of your CD or big event is set. Magazines can tell your band's story from an angle a newspaper may not be able to touch due to the pressures involved in daily reportage.
Alt weekly
This class of publications can serve as a goldmine to bands willing to reach out to their fans. This is largely because they can take those chances that other media outlets won't bother to take. So, if your band regularly hangs out at a neighborhood bar till say 2:00 a.m. in the morning after practice, you might find a music writer with an alt weekly to help tell your story from a fresh angle. Such writer can bring in a new perspective on how the lyrics of your songs resonate with the ongoing political turmoil.
TV and/or radio
Television and radio stations in local neighborhoods are often under pressure to fill their time with reasonable content. These media can be helpful for you. They can give you the opportunity to get a great deal of exposure through live interview or live performance in the studio. This simple exposure can make your audience to look forward to your next album or upcoming events.
Blogs
The web is a hub of opportunities. Blogs offer you greater exposure opportunities than other media. Online media allow you to publish a performance filmed at an unusual location to create the sensations and excitements that will make your fans to long for more.