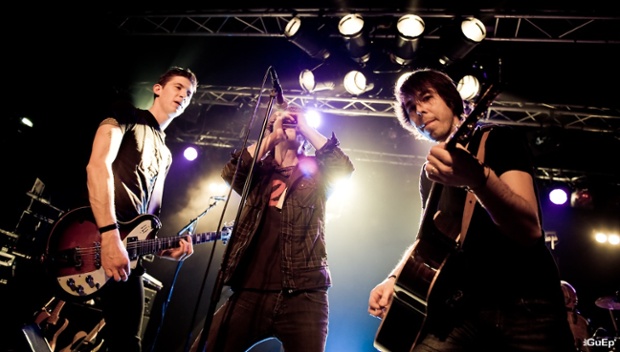 In my recent article "Ask a Publicist," I explained that having a publicist is essential to the growth and success of your band. In reality, however, there are many bands, especially the beginners, that can't really afford a PR. This can impede or slow down their growth.
The good news is there are ways around it. So if you aren't signed to a label with an in-house PR, I want you to relax. I will teach you how to do your own PR without breaking the bank. This approach will help you survive in the music terrain and make inroads in the media before a trained PR professional comes in to takeover your publicity. Here are things you should do:
Connect with Local Press, Radio, and Promoters – BFF-Style
Your neighborhood local press like print, electronics, radio, TV and web can come handy for you when you're just starting out. So make it a priority to make them your friends from the onset. They will see you as one of their own and do a lot of publicity for you for free. However, don't forget to continue to nurture the relationship even if you have become a red carpet celebrity.
Be Persistent without Being Annoying
If you are too pushy, you may end up becoming annoying to people who are meant to be your destiny helper. This aspect depends largely on the use of your common sense. Learn how to get the attention of people in the press without constituting a burden or a disturbance. One Golden Rule is: 'Don't call or send email to someone on daily basis.' They may start ignoring your calls, and may not bother to open your emails. Make your calls once in a week or as you deem fit.
Offer Something of Value for Free to Your Local Market
You can bring a lot of attention to yourself by doing something for free. This can be a free show or something that's of value in your local market. This can help your band thrive beyond your imaginations.
Take a Leap of Faith by Attempting a National Campaign
Do not limit yourself to your local market. If you know people who write in your genre and are outside of your local setting, try to pitch them to see if you can grab their attention. You can send them a song or video links of your performance digitally. You never can tell, he may start paying attention to you and your music.
Don't Take Your Friend or Your Girlfriend for Granted
If a friend of yours offers to do your PR, try to offer something of value in return. You can as well partner with a local PR person in your neighborhood for a mutually beneficial relationship. For instance, if a member of your band does IT, you can help the PR person to work on his or her website in exchange for a blasting press release or pitches.
The above listed tips are some of the things you can do if you can't afford a PR. This will help you stay abreast of your games while trying to operate within your resources.