Meet the Los Angeles electro-pop artist Dani Nisim! She recently released her debut single, "Diamond Love" captivating listeners at the Deep Space, Deep in the Desert, Coachella Party. She also performed at the Official 420 Party opening for Ty Dolla Sign and Rich the Kid. Her newest single "Chase You" produced by Scott Storch that she co-wrote with Joelle James is set to release this summer.
Listen to "Diamond Love" here and get to know more about Dani Nisim below!
MIW: Who are your major influences?
Dani Nisim: Billy Joel & Rihanna have always been huge inspirations for my career. I grew up listening to Billy Joel with my parents, and I fell in love with his music. I would study and dissect his songs to figure out how and what made it so special for me, and that really influenced my songwriting and piano playing. Rihanna has always been a role model for me in the industry. Her confidence and attitude is something I strive to perfect and emulate in my brand and image as an artist.
MIW: What genre of music do you consider your work to be?
Dani Nisim: The two songs I've released are in the electro-pop/dance genres. But my EP also has a few R&B Pop songs sprinkled in.
MIW: Are you signed to a record label?
Dani Nisim: Right now, I'm an independent artist.
MIW: Where have you performed?
Dani Nisim: I've performed at a bunch of different charity galas, and fashion shows.
But my most recent and exciting performances were at Coachella 2019!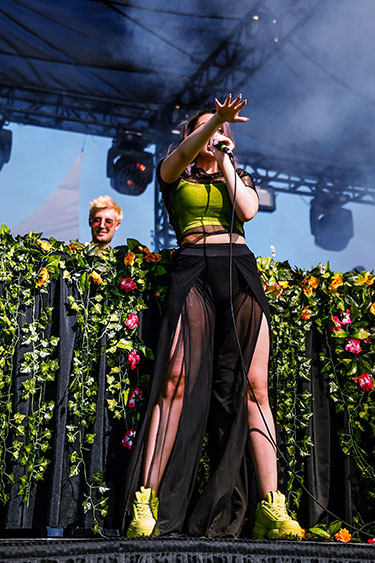 I debuted my new single "Diamond Love" Weekend 1 at the Deep Space, Deep in the Desert, Coachella Party. DJ Tryston Alexander brought me out to close his set and open for Erick Morillo! Weekend 2, I performed at the Official 420 Party where I opened for Ty Dolla Sign and Rich the Kid.
MIW: Have you worked with any other notable artists? If so, who?
Dani Nisim: My next single release was created with two of the most incredibly talented people I have had the privilege to work with. The song is called "Chase You" and was produced by the legendary Scott Storch and co-written with the extraordinary Joelle James. Having these two powerhouse musicians work with me on this song was an insane experience and I can't wait to release it this summer!
MIW: What is your favorite part about the music industry? Your least favorite? Why?
Dani Nisim: My favorite part about the music industry is the community and collaborations. I love seeing artists from all types of genres and backgrounds collaborating and creating bonds and relationships through their music.
On the flip side, my least favorite part of the industry is the waiting game. There are so many different parts that go into creating and releasing a song, and sometimes when there are too many people involved it can be a long waiting game until everyone has found the time to get their part done. Luckily, the more I've experienced and grown as an artist I've found ways to be more independent and get much more done on my own.
MIW: What advice would you have for someone wanting to follow in your footsteps?
Dani Nisim: My advice to any new artist would be to not be afraid to take the wheel of your own career. Waiting for other people to tell you how, where and what to do, will leave you confused and always waiting. There is so much information and opportunity that you can find on your own, and people begin to take you more seriously as an artist and as a brand. It's scary as hell… but you got this!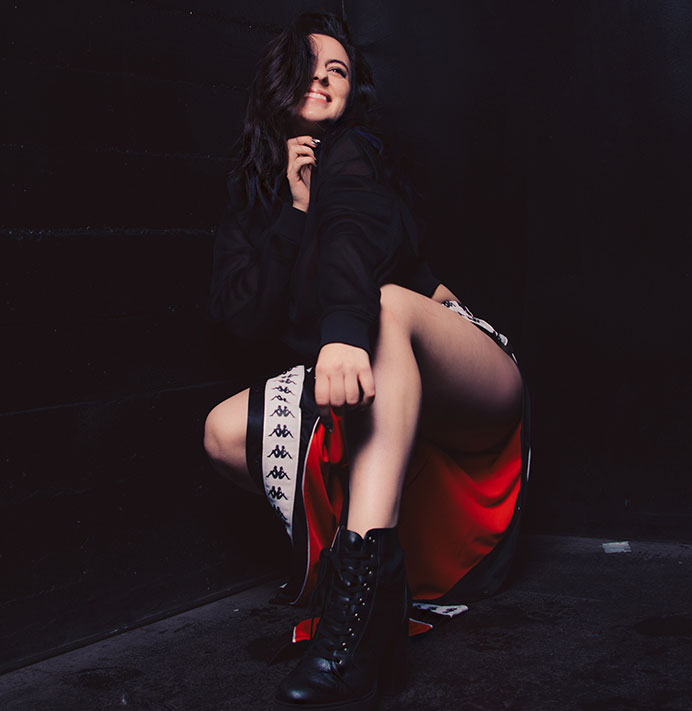 MIW: What is the name of your current song or album that you are promoting:
Dani Nisim: My latest single is called "Diamond Love"
It was produced by Clifford Goilo and co-written with JC Chasez from NSYNC!
MIW: Do you have any upcoming shows?
Dani Nisim: Right now I am preparing the next song releases, but I will be announcing show dates very soon!
MIW: How can our readers connect with you on social media, learn more about you, or stream/download your music and/or videos?

Dani Nisim: You can find me on instagram & twitter @daninisim
https://www.instagram.com/daninisim/
https://twitter.com/daninisim
My youtube channel is: https://www.youtube.com/channel/UCyX5fiMQxf8V0YdIB3dMFUg
You can stream/download my music here:
Spotify: https://open.spotify.com/artist/3JO98D4dBc4CHPkxS4tLRh
Apple Music: https://itunes.apple.com/us/artist/dani-nisim/1404397611