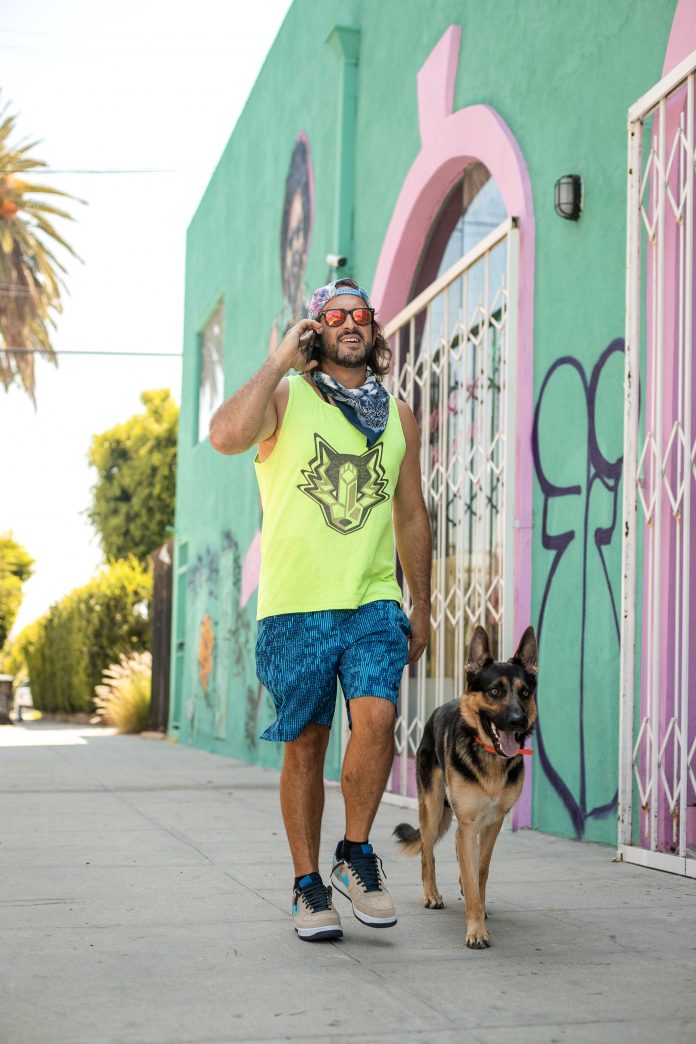 Rising rapper and songwriter, Mike XI, chose to collaborate with Mr. Social Media Dylan Blau for a good reason. Mike XI is confident that his debut single, "Ghosts," will get the social media attention it needs through the able hands of Blau, who is the author of the book Social Media Secrets. 
Blau uses proven and tested strategies to help boost his clients' presence on social media. While Mike XI already put in the hard work by attracting over 180,000 followers on his TikTok account by uploading 10-20 times a day, Blau is confident that he has the tools and necessary techniques to take Mike XI's career to the next level. This recent collaboration is something that Blau is excited about as he is a fan of the artist's hard work and dedication to this craft.
Over the last year, Mike XI worked on his music, blending pop and rap with his lyrics that tell a compelling story of heartbreak and personal struggle. Dylan says, "You have to know yourself to show yourself," and Mike XI is the perfect example of that. Dylan is proud to collaborate with Mike XI to use social media to showcase his willingness to be open with his audience while producing relatable music everyone can enjoy. For more info on Mike XI, please check him out on Spotify or follow him on Instagram (@IamMikeXI).
Aside from being an internationally known dog trainer and social media influencer, Dylan Blau is also the dynamic founder of The Blau Agency. It is an emerging talent management and social media branding company that helps clients build their personal brands on social media. The agency is best known for its omnipresence strategies that are heavily reliant on Blau's credibility and years of experience on social media building successful businesses. Dylan Blau helps clients with their branding, lead generation, sales, marketing, website development, content creation, and personal management needs. Dylan also works personally with his clients to create opportunities for sponsorships and collaboration projects to diversify and grow their audience.
"I pride myself on learning from my experiences, gaining knowledge based on my proven track record of success and experimentation," explains Blau.
Blau likes to work personally with all of his clients with the intent to build lasting professional working relationships with them. He finds great fulfillment in seeing his clients succeed in their chosen fields of expertise. Knowing that he has contributed to their success motivates him to help more people in order to inspire others to follow their dreams!
As an entrepreneur, Blau has always been inclined toward helping others reach their business goals. Dylan's mission is to make a lasting impact on millions of people from different parts of the world. And because he truly loves and enjoys helping others, he is never overwhelmed with the amount of work required to give each client the support they need to succeed.
One of Blau's effective promotional strategies involves growing his clients' credibility on social media so that more followers can be attracted. He believes that anyone's social media content should be impressive enough to solicit loyalty from potential followers. By making sure that his clients' social media accounts all have the "wow" factor, he can guarantee that people will be consistently attracted to them. So many people are overwhelmed by social media, but Dylan simplifies the process and can apply his strategies to anyone with talent who deserves more attention and opportunities. 
"You don't have to understand social media, but you definitely need to use it," says Blau.
In the next five years, Dylan Blau sees himself becoming even more passionate in helping people grow their businesses and brands on social media. Inspired by the character Ari Gold from HBO's hit show Entourage, Dylan dreamed of starting a talent agency in Hollywood. Fast forward to today, Dylan Blau and The Blau Agency has quickly become highly well-known. Turning dreams into reality is without a doubt one of Dylan's specialties.
Learn more about Dylan Blau and his latest projects on his Instagram (@WeAreDogTraining) or by visiting this website.