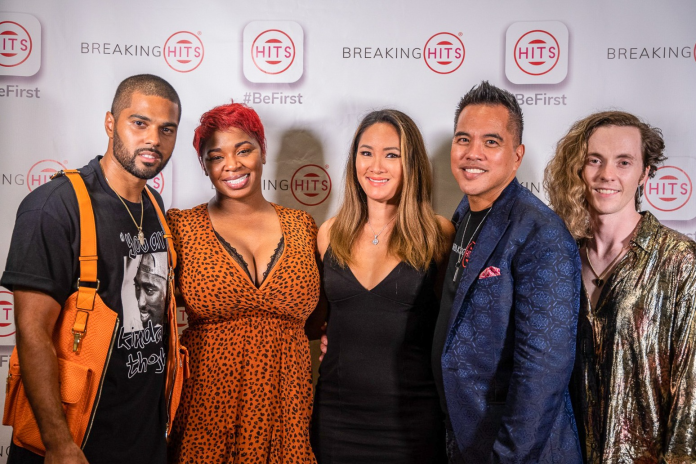 The world of music has grown considerably more accessible over the years. With its doors blown wide open, aspiring artists from all walks of life now have a shot at establishing their name and rising to the top. However, hand in hand with this ease is the inundation of the music scene, a saturation that puts pressure on both new entrants and veteran musicians to not only showcase the aces up their sleeves but also go all-out in cementing their position in the industry even more solidly. The creators of Breaking Hits, an application that recently hit Google Play and App Store, are highly cognizant of the role digital platforms play in the rise of today's go-getters, so they made the strategic move to introduce a multi-purpose tool designed to provide users with an innovative yet traditional way of engaging with their audiences, influencers, and fans meaningfully. 
A potential game-changer, Breaking Hits is fast becoming a must-have addition to record labels and musicians' campaigns and marketing plans. Highly effective in bridging the gap between artists and fans, it is gaining a solid foothold in the industry, thanks not only to the extent to which it allows artists to connect with their audiences but also for its ability to turn up the volume on authentic opinions and feedback from fans, vetted influencers and verified professionals. 
From the get-go, Breaking Hits' value-rich premise has piqued the interest of countless names in the music scene. This music app and rating platform, which also serves as a dynamic research tool for producers, music executives, brands, and radio outlets, is going all-out to meet several goals: allow musicians to engage directly with their listeners, give consumers a first-ever opportunity to become bonafide critics and influencers, and push aspirants and experienced figures to the next stage of their careers. 
"Breaking Hits was designed for the industry by the industry to open up a new unsaturated channel of communication between artists, influencers, and fans," shared Neil Collins, the CEO at the helm of the company behind the release of the revolutionary app. "For new artists, it can help get them discovered. For established artists working on new music, they can get real-time feedback and secure collaborations with their peers."
So far, Breaking Hits has helped hundreds to connect with hard-to-reach consumers. In addition, its ability to propel passion-driven personalities toward the limelight helped the app quickly emerge as the application of choice in the short time since its release was announced. Right now, record labels behind an impressive roster of artists that include J. Balvin, Pharrell, Kendrick Lamar, French Montana, Dua Lipa, Ali Caldwell, and Michael Lanza have debuted tracks on the platform, leveraging its benefits to land a position in the charts. 
In the months to come, Breaking Hits is set to provide updates on the inclusion of more features tailored for the benefit of all its users. Currently, its founders are excited to announce that they will be hosting an official SXSW (South by Southwest) showcase on March 17 at Wisdome. Several notable artists like Tayler Holder, Shanice, Ali Caldwell, Justin Clancy, and Eddy Kenzo plan to grace the event.