The album "Nevermind" by Nirvana came out in 1991. On the cover of this legendary piece was portrayed a toddler, swimming underwater after a dollar. And after 30 years, all of a sudden, the baby on the album cover decided to file a lawsuit against Kurt Cobein's family residence and all living Nirvana members for "child pornography and sexual exploitation."
30-year-old Spencer Elder, who was photographed for the album cover, never had any problem with his naked picture being used as artwork in the past, as it is shown in his interview with The Guardian in 2015. In the interview, he is quoted as stating, "I am glad they chose me… It is a weird thing to get my head around, being part of such a culturally iconic image. But it's always been a positive thing and opened doors for me…," adding, "I might have one of the most famous penises in the music industry, but no one would ever know that to look at me. Sooner or later, I want to create a print of a real-deal re-enactment shot, completely naked. Why not? I think it would be fun."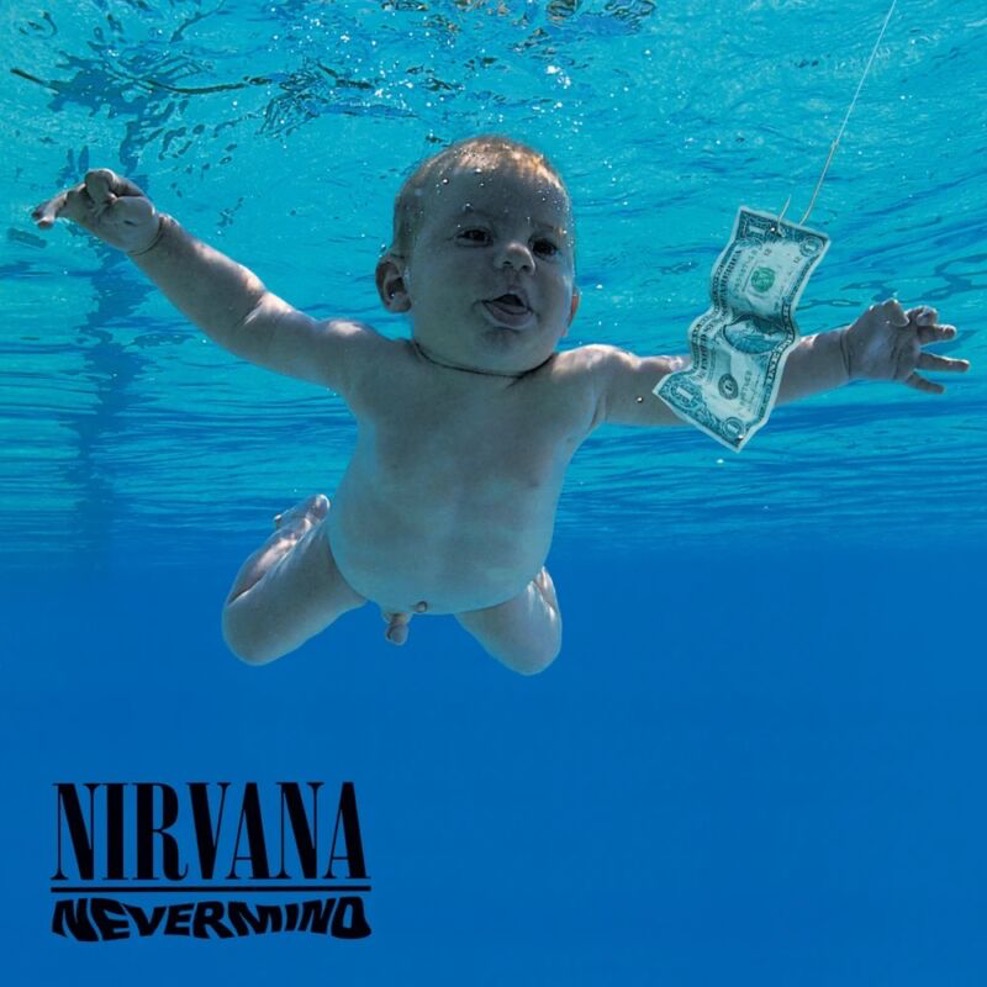 It says in the legal filing that "The images exposed Spencer's intimate body part and lasciviously displayed Spencer's genitals from the time he was an infant to the present day." However, as long as a child's photo is not sexualized, it is not considered as pornography by US law.
Spencer's lawyer, Robert Y. Lewis, doesn't agree with the defendant's position and argues that since the photo shows a naked infant swimming after a dollar, it can be perceived as the infant looks "like a sex worker."
There are a lot of questions surrounding this case – is it appropriate to file a lawsuit so long after Spencer Elder became an adult? Does it make sense that he initially gave an interview stating on record how proud he is to be on the album cover, and now he has a completely different view? Can he sue Nirvana if, at the moment of taking the picture, he was a 4-months-old infant and his parents (legal guardians) approved of his image being used for commercial exploitation? If it was a child pornography, wouldn't Nirvana's album cover for "Nevermind" have been taken down by US authorities years ago?
The story begs answers to many questions, but for now it is known that the parents of Spencer were actually paid for the appearance of their infant on the notorious album cover in the amount of $200. On another note, however, Spencer says that his parents have never signed any agreements or releases that would allow Nirvana and its team to use the naked photo of him on the album. And though he isn't happy about the album cover anymore, he has made a cosplay of the picture as a grown up.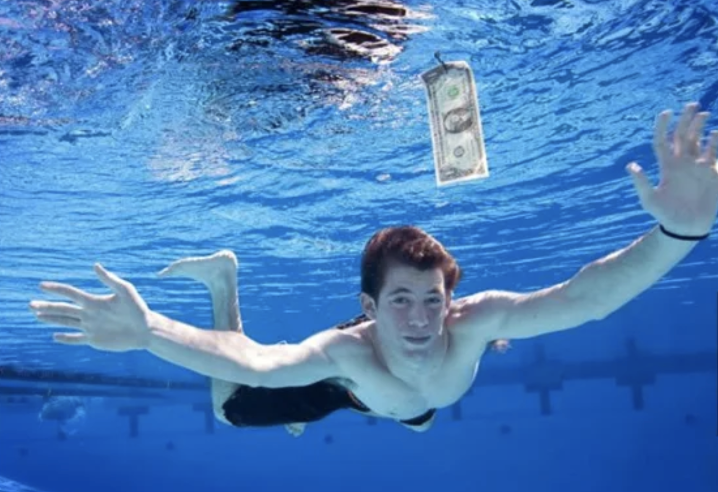 Whatever comes next is sure to unfold in court. The MIW team will continue to monitor the situation as Nirvana fans and music lovers alike wait for answers to the many questions being asked about the pending suit.