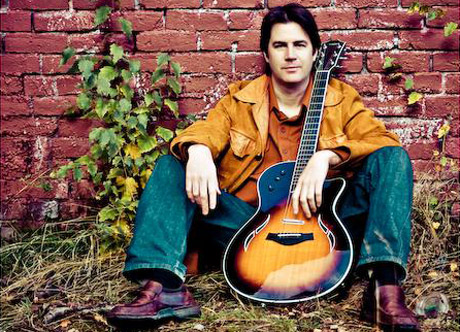 Pennan Brae's music is loaded with the 1970s shade, which is driven by the roaming pedal steel guitar. His 4th album, 'The Astronot', with its 11 songs serves as a soundtrack for the sequel film, 'The Astronot.' Apart from being the writer and co-producer, Pennan also acted in 'The Astronot.'
Biography
"Shoot for the moon and if you miss you will still be among the stars"
Pennan Brae is a singer/songwriter. He is based in Vancouver. His life exemplifies the above quote. As an artist, he decided to take unusual risks during the makings of his fourth album and the results were a surprising fulfillment of his aspirations. He created an incredible career for himself, not only in music but as a rounded independent artist in the entertainment industry.
Brae looks back to his past and says "As a kid, I was fascinated by pictures of the planets, solar system and galaxies." He continues that, "The space picture books of the 1970s really captured this. It was the tail end of the NASA moon landing missions and there were so many books for kids to read. The color of the pages and pictures; I don't know what was in their ink, but the illustrations seemed so majestic." This was the mindset that later birth 'The Astronot'. It is the beginning of another idea. We'll get to that later.
The film was produced mainly in Blue Light Studio in Vancouver by Producer Kaj Falch-Nielsen. Other additional sessions was filmed in Los Angeles with renowned drummer Steve Ferrone. In retrospect, Brae says "Hearing Steve Ferrone lay down the drums and Garry Gary Beers adding bass on "Walk with Me" and "Crashland" is the highlight of my career. When I was younger, I used to watch Steve drum on Eric Clapton's 24 Nights at the Royal Albert Hall, which I had on VHS. With Garry, I was a big INXS fan in high school. They are an original band with an original sound and one of the all-time greats." Composer and producer Eric Alexandrakis served as a mentor and one of the producers on THE ASTRONOT, and it was he who brought in Steve and Garry. "Working with Steve and Garry is such an honor. These are my musical heroes, it still hasn't fully sunk in that I had the chance to record with them."
Just like most of the books Pennan read as a child, 'The Astronot' has a touch of the 70s. Aside from the ear-worm worthy tracks arising from incredible guest performers and deft instrumentation that dominate 'The Astronot,' there's something else to the music. It births the idea that finally led to the making of a feature length movie, also tagged THE ASTRONOT. The music serves as the soundtrack to the movie.
'The Astronot' brought the progressive change and opportunity that Pennan Brae had been craving. "This release is special because it represents growth. We tried many different arrangements and recorded with different instruments and musicians. It certainly feels like a departure from my earlier three albums. My goal was to write an album instead of a group of separate singles. I wanted this record to flow from song 1 to song 10, and I think we did that. I hope that listeners enjoy hearing it unfold," he concluded.