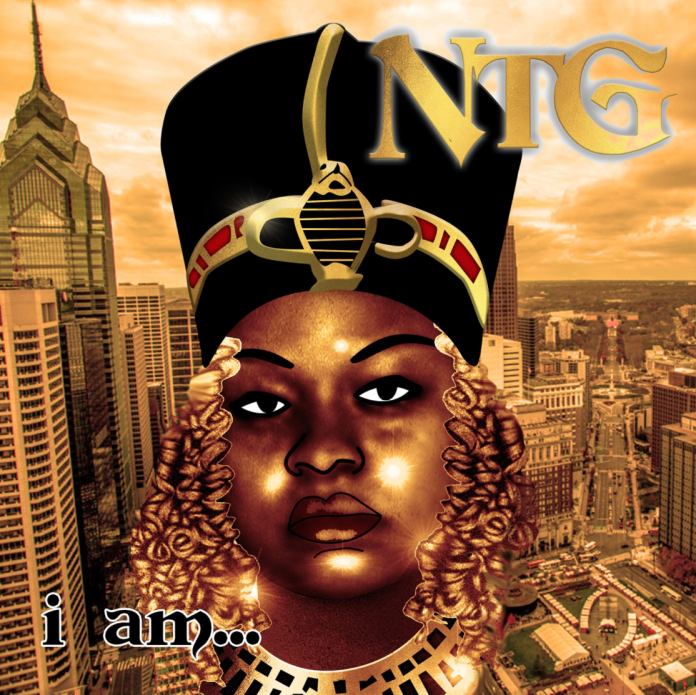 The hip-hop scene in Philadelphia is made even more exciting by the presence of independent power couple NTG and Yung Draw—real-life lovers and music partners at the same time. The two recently exclusively released their new album called I Am NTG on their website, Ntune Entertainment Group. 
Also, better known as the SpittaGang, the two started making good music together in August 2011. Their obvious love for music started to translate into a deep love for one another as they started to get to know each other better. Their electrifying chemistry together is also felt by fans of their music, whether they are rapping about love, politics, or other social issues. 
Their lyrics are distinguishable due to their bold and straightforward message that sheds light on issues that listeners ought to be mindful of. NTG and Yung Draw use their music to help change the perspective of people about specific issues in society. Their ability to influence their fans has become a powerful tool to send out a message of love, hope, justice, and peace. They are also well-known for exposing issues that need more attention, such as suicide and rape. 
The two are definitely strong together, unbeatable, and powerful in every sense of the word. They are crowd favorites when they would perform with or do front acts for the likes of Tone Trump, Legendary Hip Hop artist Kurtis Blow, DJ Too Tuff of The Tuff Crew, Hip Hop Artist Cyhi The Prince (signed to Kanye West's G.O.O.D. Music and Def Jam Recordings), and many other notable performers. The duo also co-produced an independent showcase with Air It Out Radio featuring DJ Drewski of Love and Hip Hop New York and Hot 97 in March of 2017.
They have been featured in XXL Magazine, Hip Hop Weekly Magazine, The Hype Magazine, Up Next Magazine, and  Street Motivation Magazine, and on popular hip hop sites: Hip Hop Dx, This Is 50, All Hip Hop, Hip Hop Since 1987, Hip Hop Vibe, and others. They have made radio appearances on Coast 2 Coast , 98.5 Fm The Wire, Cali's Best Radio Show, The Magnetic Mixtape, Air It Out Radio, Gloca Wear Radio, The Real Deal Radio, and many more.
Realizing that they could do so much more when they put their efforts and creativity together, NTG and Yung Draw decided to establish their own independent hip-hop label in 2013. The birth of Ntune Entertainment Group signaled hope for many independent new artists who are struggling with their careers because of the lack of proper connections. The couple hopes to change this by giving new artists a platform where they can create new songs and get the promotion that they need to be heard. 
"We noticed there wasn't really a platform for the kind of music we make, and we wanted complete creative control. We want to make and release the music we love. We also wanted to help other artists like us who want the freedom to rock out on our terms," the power couple reveals. 
Their music is designed to touch the lives of listeners. It also aims to equip fans with the ability to make a stand on certain issues. Having the freedom to create and promote their own music has launched the power couple and countless others onto an equal plane as those who are being backed up by big label companies. Even without a big label backing them up, NTG and Yung Draw are still able to get the appreciation and patronage of hip-hop fans worldwide. 
The power couple sees themselves doing world tours five years from now. They believe that there will come a time when Philadelphia will become too small for them. When that time comes, all of the world will be waiting to experience their music. 
Visit the Ntune Entertainment Group website for more updates.