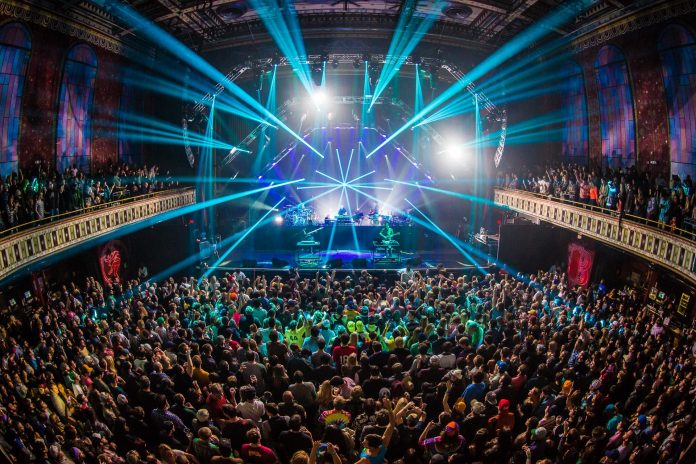 STS9 will be having a 2-night RRX blastoff called "Push the Sky." This will be held September 6-7 in Morrison, Colorado at the famous Red Rocks Amphitheater.
Each night, they will be performing 3 sets spanning their music from past, present and future. The theme for this show is to create a transcendent atmosphere. Their goal is to deepen their connection to the universe, and to take everyone with them into the cosmos.
They will also be adding to the lineup as the dates comes closer, so stay tuned!
Here's the banner for the event: