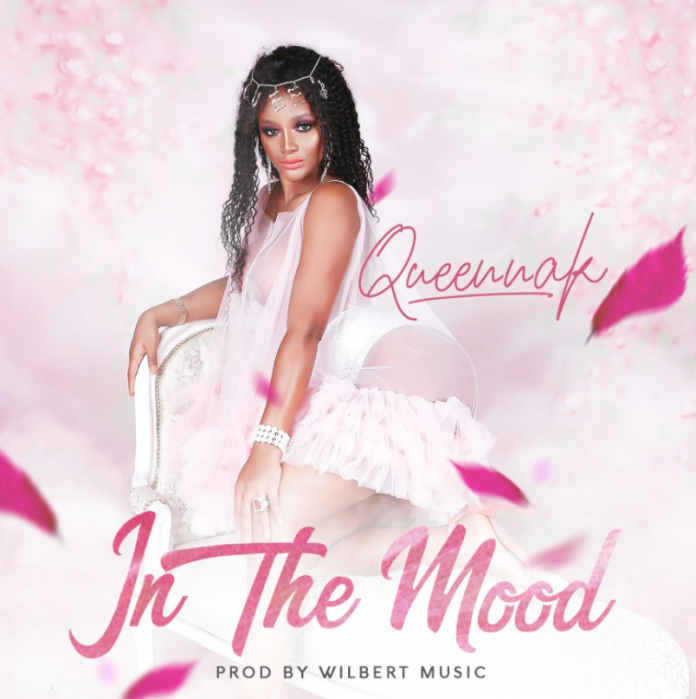 Multi-talented musical artist and YouTube superstar Queennak is making waves on the social media platform despite the ongoing crisis brought about by the pandemic. The Sierra Leonean native is attracting music fans worldwide with her lyrical talent, enigmatic voice, exotic beauty, and unique visual presentation. This comes as no surprise as Queennak is a multi-faceted artist with a deep passion for music, visual arts, and fashion.
Her single "In the Mood" released six months ago attracted 46k views on YouTube. A year ago, she released her single "What' a Guan," which generated 76k views. Her single "Money Day Ya" attracted the biggest number of views at 100k two years ago. With the release of her most recent single titled "Pour It on Me" three weeks ago, it is safe to assume that Queennak will remain true to her YouTube streak in the coming weeks. 
Queennak's passion for music was ignited during her first trip to the United States. Almost all of her friends were involved in the music industry in some way, and she gave it a shot. From then on, music has never left her life. "I find inspiration all around me. I try to make my music representative of myself and my generation. I love the places that most people don't give a second glance," she shares.
When it comes to her music, Queennak is all about empowering women to be bold and confident in expressing their art, preferences, and intelligence. Having come from the west coast of Africa's the Atlantic Ocean, she has been exposed to various types of discrimination involving women. The style she uses in writing her songs is her way of showing women that they can be free to express their artistry without fear of being rejected or criticized.  
"In Africa, women are victims of violence and can't speak about it because they're scared about what society will say. I want to be a voice for the voiceless, building a huge fan base and use my platform to help," reveals Queennak.
Aside from being a prolific music artist, Queennak, born Neneh Ada Koroma, has many titles and accolades attached to her name due to her many contributions in various industries as a visual artist, humanitarian, and activist. She is the first foreigner to represent China at the Milan Expo Arts Exhibition 2014 as she is married to a Chinese citizen and has since then relocated to the Asian country to raise a family. She is also the first Sierra Leonean to represent the country at the Youth Olympic Games Arts Exhibition in Nanjing last 2013. The versatile singer is also known as the Queen of Sierra Leoneans in New York.
Queennak met her Chinese husband during her country's 50th Independence Day celebration. While the two are distinctly different from each other, their connection and chemistry resulted in a marriage and a beautiful Chinese-African son named Prince Yang. While living in China, the talented singer learned the language, culture, appreciated the food, and eventually became a popular public figure in the country. She eventually moved to the United States in 2019 to pursue her dreams of becoming a famous music artist, begin a new chapter in life, and promote cultural exchange between Africa, Asia, and America. 
Apart from being a musical artist, Queennak is also a painter, fashion designer, rising entrepreneur, and reality TV personality. She is the CEO and founder of the Queennak Foundation, Queennak Luxury Brand, and Du Yi International Cultural Festival. At this point in her career, Queennak is all about confidently putting her name and brand out there and impacting the world in a positive way. Whether it is through her music, paintings, advocacies, or fashion brands, she is making a difference for all women wherever she goes.
Visit Queennak's website to learn more about her and her upcoming projects. Follow her on YouTube to get the latest.