Emerging R&B recording artist SUM1 is creating sounds like nothing currently on the radio. With Missy Elliott as her mentor, SUM1's soulful and sultry vocals blend seamlessly with funky beats that create a listening experience strangely reminiscent of what the 90s would feel like in the future. Her authentic music evokes awareness of the listener's emotions and thoughts while infusing messages of fun, love, reflection, and redemption.
Music industry veteran and head of Akademy Records Corte Ellis stated in a recent interview that listening to SUM1 and where she is now sonically only excites him for what is to come in the next few years. Ellis stated that "SUM1 is a combination of everything you need and everything you miss about a great artist." He went on to say, "her vocal ability and melodies set her aside from the rest of the pack – and with a spicy attitude to match – it just adds that star quality that not only caught my eye but also the eye of Missy Elliott."
MIW sat down with the multi-talented and entrepreneurial spirited SUM1 to learn more about her musical influences, burgeoning music career, and what the future holds for this future R&B superstar.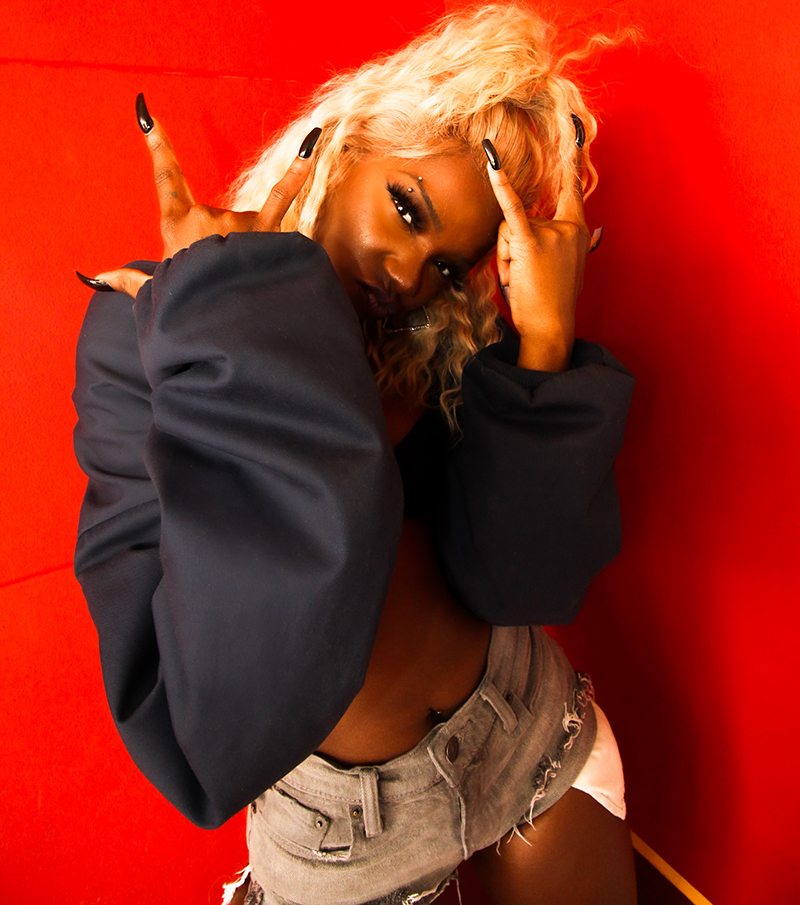 MIW: Are you currently signed to a record label?
SUM1: Yes, I originally signed to Akademy Records with two of my best friends while in a group called B.O.Y., but we ended up parting ways as a group. We all still continue to support one another, but I'm a solo recording artist now under Akademy Records and absolutely love working with my label executive Corte Ellis. Our working dynamic is so dope. When he speaks, I listen, but of course, I haven't always been that easy to deal with.
MIW: Do you have a manager?
SUM1: Yes, I'm managed by Nicole Clements and Nashika Walker of Siix Management. They do a great job of managing my day-to-day career and help me make the right moves. This industry has a lot of opportunities, but it's important to know which opportunities are the best ones to take advantage of at any given moment. Sometimes it's all about the timing.
MIW: Who have been the biggest influences in your music career?
SUM1: My biggest influences have been Corte Ellis, Missy Elliot, Mary J. Blige, Beyoncé, Rihanna, Destiny's Child, Mariah Carey, James Brown, Michael Jackson, Janet Jackson, and the list could go on. God is my greatest influence because he knows me from the inside out and is always watching over me.
MIW: SUM1 is such an interesting artist name, is there a meaning behind it? Do you mind sharing your birth name with our audience?
SUM1: Ultimately, creativity inspires individuality for others to stand strong within their own truths. That's where my general philosophy of "I AM SUM1, turning statistics into illusions" stems from. My legal name is Summer Killens.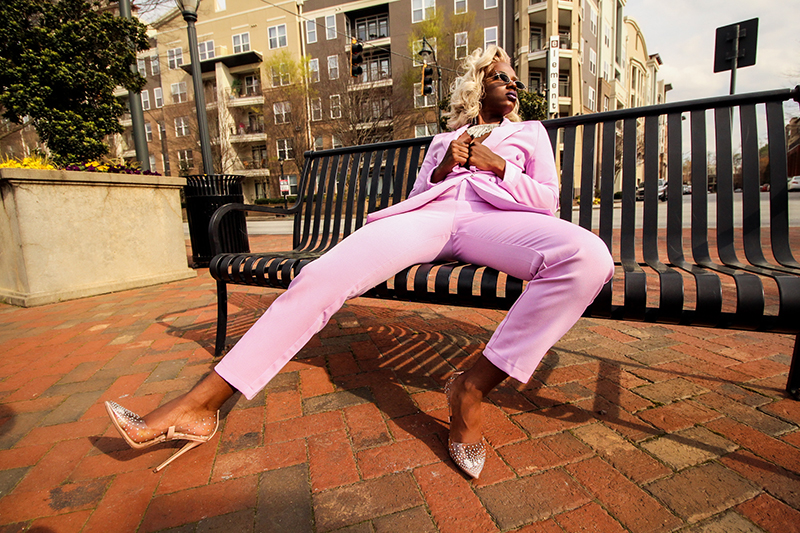 MIW: Tell us a little about where you're from, a little about your family, and a couple of personal things people may not already know about you.
SUM1: I'm from Lumberton, North Carolina. My parents are Kristen and Greg Killens and they are still happily married. My favorite colors are deep blue and purples, and my favorite time of the year is summer – but you probably could have guessed that last one.
MIW: When did you discover your talent?
SUM1: I was interested in music at a very young age. I heard stories from my parents that I wanted to be a drummer as early as 2 years old. They got me my first drum set when I was around 3 and the rest is history.
MIW: At what age did you start performing as a singer?
SUM1: I started singing in church when I was around 2 or 3 years old. But I stayed more behind the scenes on the drums where I was comfortable. Singing honestly wasn't my thing at that time. I was shy and a little bashful. As I grew up I started singing more and becoming more confident with my vocal abilities. By the time I turned 17 I experienced my first vocal performance at a school concert. That's when I realized that I really wanted to be a singer and performer.
MIW: What drives you?
SUM1: It really isn't the music industry, being famous, or being a recording artist that drives me. I'm driven by the internal desire to be a better person and learning how to be better at loving myself and others.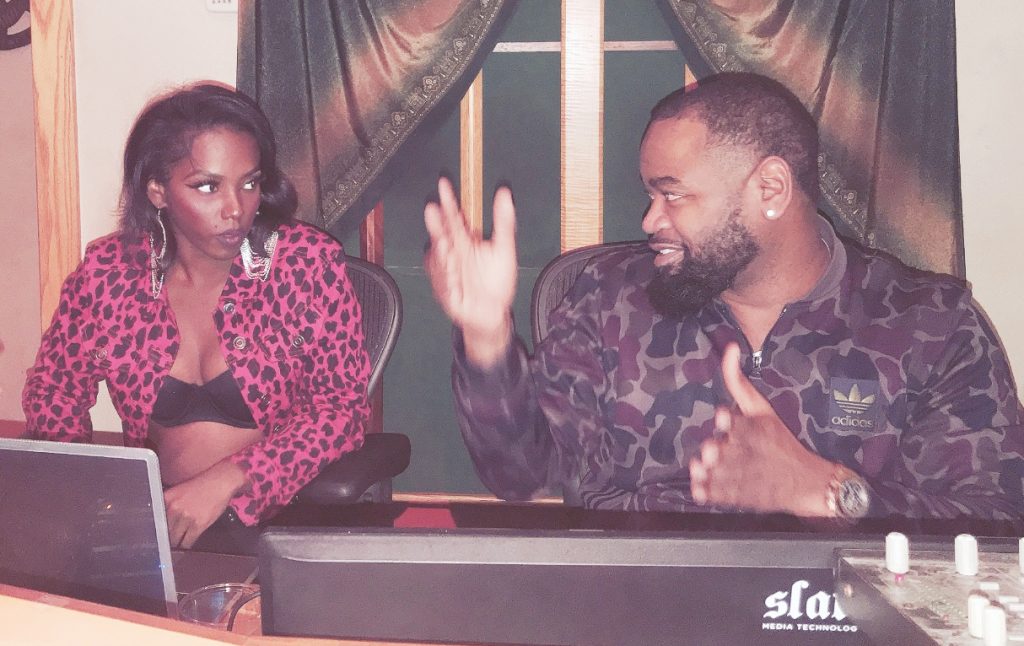 MIW: How would you describe your sound and style?
SUM1: I would describe my sound as versatile and super soulful. Hopefully, your readers will get a chance to check out my music and will agree. My style is reflective of my music. It's versatile and insightful. I use it to express my mood at any given moment. I may change things up on the same day just because my mood shifts a little. Then there are other times when I feel like I needed a new perspective so I will write something a little different to inspire a different mood.
MIW: How would you describe your fan base?
SUM1: I really have all kinds of fans and followers from different walks of life. I noticed that a lot of my fan base is made up of free thinkers, creators, growth-oriented people, entrepreneurs, and innovative leaders.
MIW: How would you describe yourself as an artist?
SUM1: As an artist, I would describe myself as an influencer of this generation as well as future generations. I want my music to touch people's hearts. I feel like the point of music is to evoke emotion and that can be used to raise awareness of a plethora of issues going on. Artists have the ability to make positive changes in the world, and that's what I want to do with my creativity, career, and life.
MIW: What have been some of your proudest achievements in life so far?
SUM1: Some of my proudest achievements are going on tour, graduating HS with honors, being in a group, and being featured on Missy Elliott's "DripDemeanor" track off of her Iconology EP.
Missy Elliott – DripDemeanor feat. Sum1 [Official]
MIW: If you had to describe yourself in only three words, what would they be?
SUM1: Sensitive, critical, and intense.
MIW: What are some of the causes you care about?
SUM1: Mental health awareness, supporting black-owned businesses, and my own causes I AM SUM1 and Major Villain. These are for people who are super sensitive and intense like me. I want these entities to allow that freedom of expression without a person feeling like they're too much. Along with that sensitivity and intensity comes grand ideas and cool concepts, so I want to support gifted children and adults by showing them how to navigate through those experiences.
MIW: Can you share with our readers a personal philosophy that you live by?
SUM1: "Turning statistics into illusions" – Summer Killens
MIW: Do you play any instruments?
SUM1: I play every percussion instrument, a little piano, and drums. I can pretty much make music out of anything.
MIW: If you weren't singing what would you want to do with your life?
SUM1: I would dedicate my life to being a serial entrepreneur and philanthropist. That's the end goal anyway. Music is just my foundation.
MIW: What do you want out of life and your career?
SUM1: Wealth…generational, spiritual, emotional, physical, social, and financial wealth. Absolute abundance in all aspects of life. Not just for me but for every person I encounter. I want my cup to be completely overflowing so that I can share it with the world.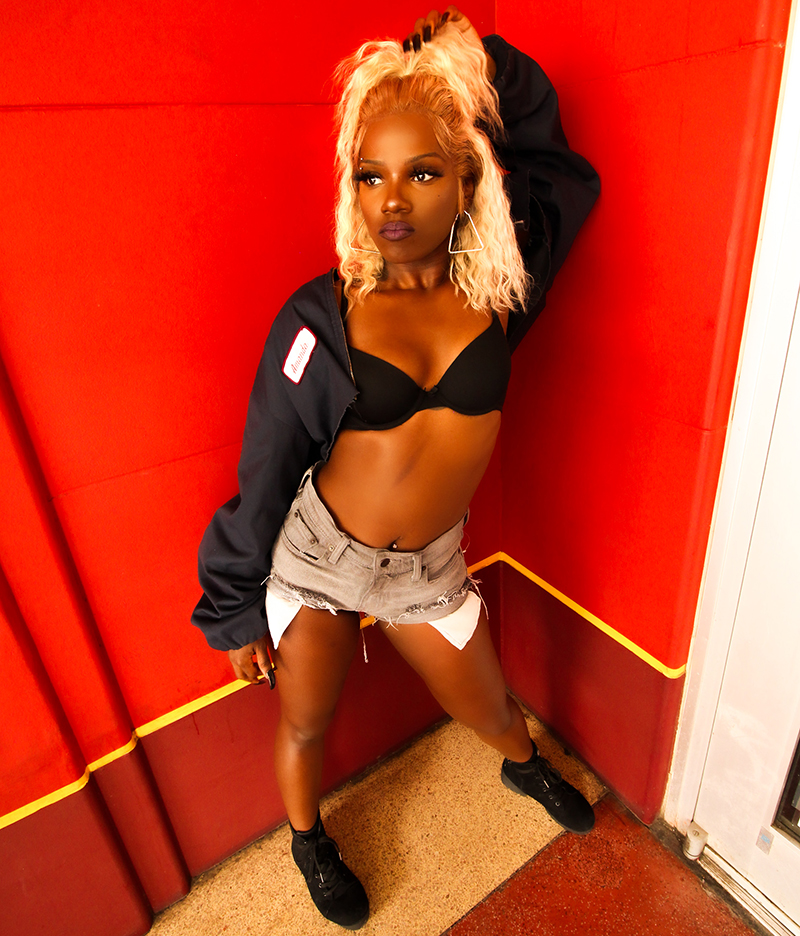 MIW: How can our readers find you on social media and connect with you?
SUM1: I love connecting with fans. They can find me and connect with me on:
Instagram: @SUM1SOUNDS
Twitter: @sum1sounds
For more information:
Management
Nicole Clements and Nashika Walker: Siixmanagement@gmail.com
Record Label
Akademy Records, Corte Ellis: Cellis@akademyrecords.com
Media Relations/PR
Damarius Harvell: jharvell23@gmail.com