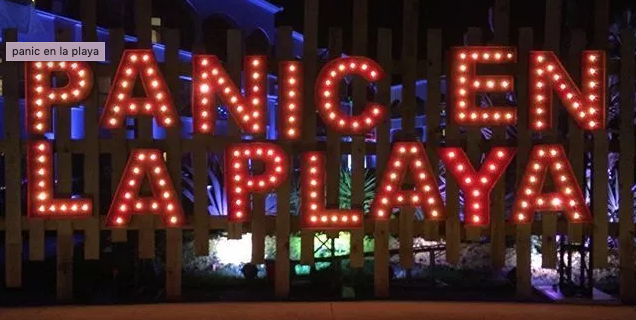 © Widespread Panic / Noble Visions
Widespread Panic finished off their third night of four at their Panic en la Playa Ocho last night and welcomed fellow jammers Luther Dickinson and Cody Dickinson of North Mississippi Allstars to a blistering second set.
Check out the setlist from the show below, and you can see setlists from night one here and night two here . The band finishes off the run tonight with their final show before sending fans away from the beach and back home to the col. Long that these runs keep happening.
SETLIST: Widespread Panic @ Panic en la Playa Ocho Hard Rock Hotel, Riviera Maya, Mexico Night Three 1. 27. 19
Set I : Good Morning Little Schoolgirl > Radio Child, Up All Night, Cream Puff War, Gimme, B of D, Weight of the World, Steven' s Cat, Blackout Blues, No Sugar Tonight / New Mother Nature
Set II : Fishwater > Bust It Big > Fishwater, Blue Indian, Honky Red, Space Wrangler, Me and the Devil Blues*, Snake Drive** > Drums Jam*** > Drums > Sell Sell, Ain' t Life Grand
Encore : Nobody' s Loss, Red Hot Mama
Notes:
* w/ Luther Dickinson (guitar) and Cody Dickinson (keys)
** LTP 11/03/05 Denver (852 shows); First time with Jimmy or Duane; w/ Luther (guitar/vocals) & Cody (keys/vocals)
*** w/ Cody on washboard
– ' Good Morning Little Schoolgirl' LTP 12/29/17 Atlanta (41 shows)
[setlist via PanicStream.com ]