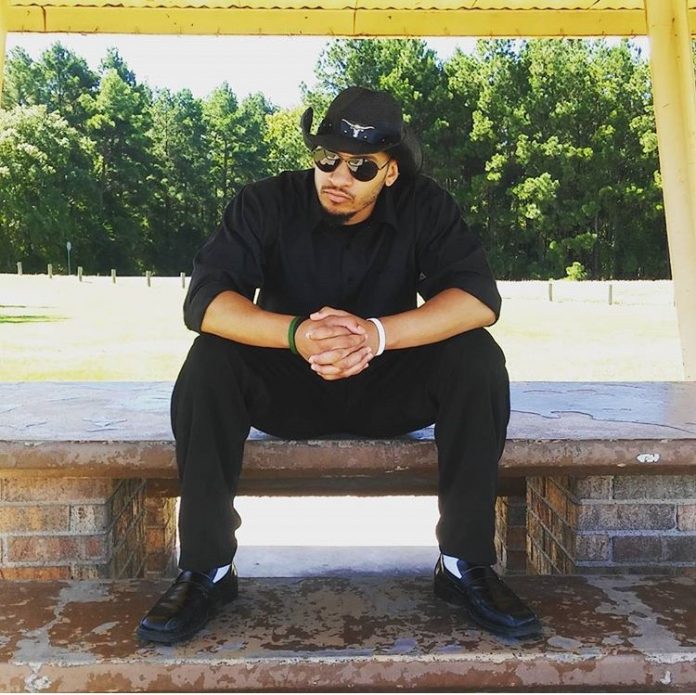 Life during the on-going global health and economic crisis is difficult, to put it simply. It can be tougher for those on the margins which are already suffering even without a virus that still has no cure. In a world full of uncertainty, rising singer-rapper Travon Damar Parker, also known as Solomis draws a silver lining through his hip hop music that mirrors the real-life situation with his album, "After Ours, We Pray".
This featured album will debut on June 20, 2020. It is Solomis new release for his collection of self-written music. This creative work is inspired by stories of various people that talk about life during the current pandemic, alcohol addiction, and relationship issues. It is a welcome and timely launch amidst a time when negativity runs on a global scale. This project is a compilation of Solomis showcasing his talent along with other artists he has collaborated with to complete this prized work.
Born in the mid-90s, Solomis has roots in Dallas, Texas, but he grew up in Oklahoma City. Hip hop music shaped his youth as he was exposed to it at a young age. His ideas about both style and subject matter are likewise aroused by hip hop. As an artist, Solomis considers Bone Thugs N' Harmony, Eminem, Nas, and Kanye West as some of his influential artists. Solomis believes that they brought originality and honesty to the genre. These traits moved him early on in life and moved him to create his sound eventually.
As an artist-lyricist, Solomis draws inspiration from all the things he sees and observes around him. Mainly, these are politics, social issues, and meaningful life events in his childhood. These have all created plenty of lyrical fodder for him. Solomis has not only taken an interest in politics as his muse for music. Unknown to many, he attended the University of Texas at Dallas to study International Political Economics in 2015. This educational background somehow jumpstarted his enthusiasm to produce music that reflects the real phenomenon. This creativity is primarily eventually grounded on the realities of life; thus, it is no surprise that it creates a sort of mirror that his audience would easily relate to.
Solomis has been persistent in making a name in the music industry through his unique sound. It was June 2011 when Solomis first entered the scene with Synergy EP. In 2013, he won the 6th Annual Street Music Award for Best Duo or Group along with his brother, who is formerly known as 832.
With a unique singing-rapping voice and a clear-cut and heartfelt message, Solomis believes that his audience will feel moved when they listen to his songs. He wants to target an audience who is the everyday people. Mundane as it may seem, he wants them to be his listeners, those going through daily lives, be it good or bad. Through his music, he also wants to touch people who are going through depression, addiction, and bad break-ups. Generally, he wants to give hope to people who feel like there is no way out.
Listen to Solomis songs and browse through some of his cool merchandise, as found on his website: https://www.musicglue.com/solomis.