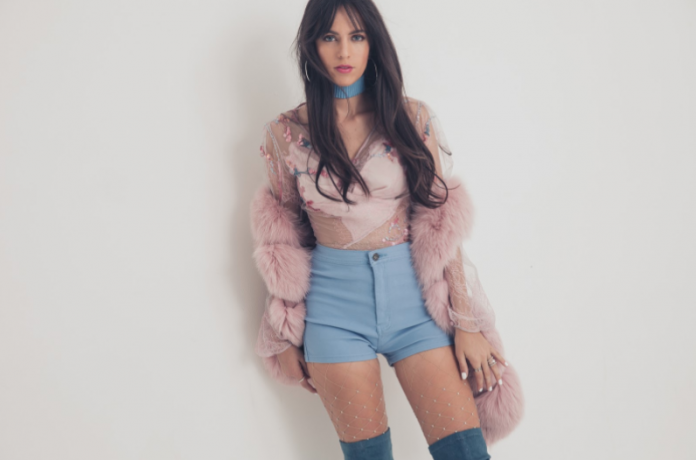 The world is on pause amid the pandemic. With establishments shutting their doors and businesses halting their operations, many artists are struggling to handle their careers. But for Tess Vockler, she's going full speed ahead. While other artists figure out their next move after having their shows and tours cancelled, Tess hits the pedal to the metal and shows her fellow artists the way. Nothing can stop her burning passion to make songs that impact. She is an artist unlike any—a force to be reckoned with. 
Born with natural vocal virtuoso, the Australian-native has developed her abilities and is steadily making a name for herself, both in the local LA scene (where she resides) and internationally. Her showstopping act has reached far, from back home in Australia to the other side of the globe—on the world stages of Los Angeles and Las Vegas. After dominating the Aussie music industry with electrifying performances that leave the audiences in awe, she decided to make the move out to LA. 
Within a sea of male DJs in the music scene, Tess thrives rather exceptionally. She allures listeners with her physique and top-notch DJ skills unparalleled by any in her field. She performs as a DJ and Live Act at LA's hottest night spots. Whether a club remix of Bruno Mars' "24K Magic," a remix of Tinashe's song, or a flavorful rendition of Jackson 5's "Want You Back," Vockler turns any club upside-down with creative and magnetic tracks that leave you hooked and wanting more.
She has taken her shows to online universes, club sets, with stunning views. She uses  catchy phrases that make her performances memorable like her renowned "Golden Hour DJ Sets," which she began before the pandemic. She showed some LIVE IGTV videos of her voice, singing in an acoustic way, alongside some of her band members, calling it "Cover Lover's" to keep her fans entertained. And they are.
Vockler does not just pride herself on being a sensational DJ; she also sings and writes her songs. Since 2016, the multi-talented musician has produced songs for a wide array of audiences, dropping the tracks on her Soundcloud account and Spotify. Her single "Addicted" is a collaboration with the similarly acclaimed Social Hooliganz. The song features a unique assembly of beats, harmonies, and edgy vocals converging together to form a musical masterpiece. 
Tess wants to constantly challenge herself and her craft. To improve her music, she always looks for more. Nothing in the world can rock her boat, and it is easy to see that her confidence and artistic legacy is peaking. This is how she stays ahead of the game and stands out from the industry. 
She is gearing up to release new music once again, and her fans cannot wait to hear it. Working day and night to produce the series of songs for her upcoming works, Vockler is an artist who is grounded on her abilities and tireless efforts to make music intended to ecstasize her listeners.
Vockler works hard for her songs, and she does not give up when confronted with complications. Vockler does not see challenges only solutions and a motive and vision to persevere and stick to her identity. These are the attributes that make her a game-changer in the music scene.
For more information about Tess Vockler, visit her website. And follow her on Facebook, Instagram, and Soundcloud to stay updated with her new releases.