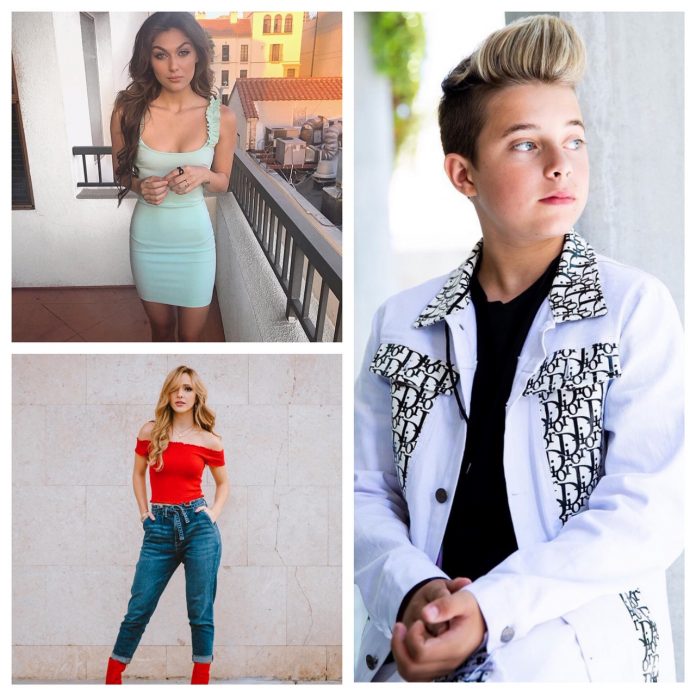 "What is 'real?' How do you define 'real?' If you're talking about what you can feel, what you can smell, what you can taste and see, then real is simply electrical signals interpreted by your brain. This is the world you know."
Remember the Wachowski siblings' The Matrix trilogy? The trilogy is a perfect analogy to what cyberspace is, isn't, and what it can be. Think of it as a construct, a loading program—where the individual can load anything from an idea and thought, to clothing, filters, and simulations.
Your online persona is what we would describe as your "residual self-image." It is the mental projection of your digital self. It is the "desert of real," as our friend Morpheus once proclaimed.
The internet can be a fun oasis to escape to, or a nightmarish, barren dystopia, with dangerous potential if abused. But, as digital tools such as smartphones, tablets, and other digital applications continue to grow more advanced and intelligent, so do the tactics its users employ.
Unfortunately, for those who like to use the internet to exploit others in a negative light, we are in an age where bullying no longer takes place on school grounds—it follows us home every day. According to the nationwide bullying report, 20 percent of surveyed students ages 12-18 reported being bullied during the 2016-2017 school year. Among those students, 15 percent were bullied online or through text messages.
Under federal law, there is no cyber-bullying statute; however, most states have their own harassment statutes that are either beginning to incorporate the internet and electronic devices, or just don't seem to address cyber-bullying at all.
Most recently, Michigan and Maryland have enacted strong laws addressing cyber-bullying directly. But what does Hollywood have to say about this?
We spoke with several up-and-coming artists, who recently joined the national #CYBERBYTE movement—an anti-cyberbullying movement dedicated to bringing Hollywood and fans closer together and out of the dark.
The movement has featured national figures, including O.A.R.'s MikelParis, EDM DJ Gareth Emery, world singer, Alex Boye, Hollywood Producer, Andrea Iervolino, Chad Michael Murray, the CW's Misha Collins, Samantha Smith, Alaina Huffman, Skye Marshall, and many other renown Hollywood figures. 
#1 –Julia Rizik
At eighteen-years old, rising pop-star, Julia Rizik, who recently released her much anticipated single, Love Myself, is all about self-love and spreading it to those around us.
Rizik's new single carries a message about anti-bullying, which is a trauma the young artist experienced herself.
"My new song…I didn't just write for myself, I write it to be all inclusive," she shared with us. "I wrote it as a song of acceptance and self-love, no matter where you come from or the mistakes you've made. That's what I really hope fans take from the message of love."
#2—Amanda Cooksey
Amanda Cooksey, a Florida native, is an up-and-coming artist in the Nashville music scene. The young artist recently performed her award-winning song, "Girl In the Mirror" at the Music City SongStar Awards in Franklin.
With over 20K followers on her social media, Cooksey, unfortunately, recognizes the dark side to popularity on her social media platforms—she herself has been subjected to instances of online bullying.
"Recently, a man sent me an extremely threatening email only because I unfollowed him," she told us. "The reason I unfollowed him, and of course blocked him, was because he continued to post inappropriate comments on my social media sites. He then continued to send me email after email, badgering me about it. But, he didn't stop there. He started to send messages and post comments about me to my other followers and fans. He still tries to follow me under other social media handles and names. All I can do at this point, is continue to monitor my accounts, blocking his requests and emails."
At the end of the day, Cooksey wants to continue sharing her music with as many people as possible, while making the world a better place, as she travels to different music scenes.
#3 –Gavin Magnus
For twelve-year-old YouTube star and actor, Gavin Magnus, he's no stranger to the dark side online fame can bring. Magnus has been crushing it over the past year, developing an online fan base that exceeds over 800K followers on Instagram and well over 980K subscribers on YouTube. He was recently cast as Byron in the new film, Timecrafters: The Treasure of Pirate's Cove, starring alongside actress Denise Richards, actor Eric Balfour, and Nickelodeon's Casey Simpson, and is working on a larger project with rapper, Ludacris.
Although his mother, Theresa, manages his social media accounts, social media still comes at a cost when you have fans of an enormous size that vicariously live through the young actor's everyday life.
"It's made it really hard at times," Magnus shared, "but I have both a love/hate relationship for it at the same time. I have so many supportive fans, but along with popularity, there most definitely comes hate. I recognize that I can't please them all."
Magnus wants his friends and fans to know that if they are targeted by online bullies, they are "usually just haters or people who just want to be you, whether they want to live your life or are themselves miserable."