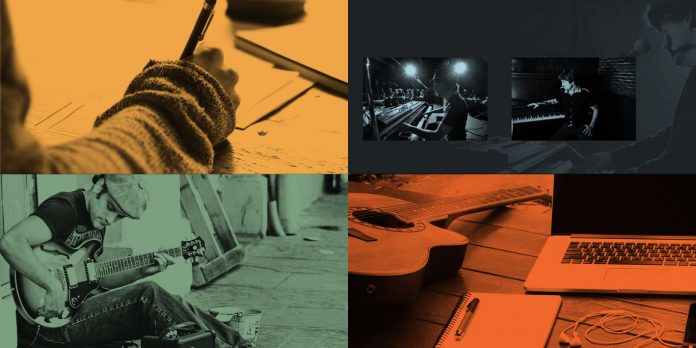 Each and every week, we publish posts to our blog that we hope will help move your music career forward.
So before we break for the holidays, here's a look back at the most popular posts from the Bandzoogle Blog in 2019:
How to Write an Effective Musician Bio (with examples!)
Although you may be great at composing melodies and lyrics, it can be hard to write about yourself. Here are some tips to help you craft an effective bio, along with a few great examples for inspiration: Read the post
The 8 things that should be in every band's electronic press kit
To make it easy for media and industry to find the info they need, the best thing to do is create an Electronic Press Kit (EPK) section on your website. Here are the 8 essential things that should be in every musician's electronic press kit.
13 ways to promote your music online
With so many ways to promote your music online, how do you decide which platforms are worth your time? To help you get started, this post highlights the top platforms where your current and potential new fans are most likely to spend their time online: Read the post
Website Design Inspiration: Best Electronic Press Kits (EPKs)
For some inspiration when building an electronic press kit page on your website, check out these stunning EPK examples.
26 ways musicians can make money
Musicians have more control over their careers than ever before. But one of the biggest challenges facing musicians is making money.
This year we updated one of the most popular posts ever on our blog with new revenue stream ideas, and new resources to help you monetize your music. Read the post
How to easily build an EPK using a template
Creating an electronic press kit to showcase your music has never been more important. It's also never been easier than with our built-in EPK template.
To find out how to create an organized and attractive EPK for your music that will impress media and bookers alike, read this post on how to use Bandzoogle's EPK template.
Catch the attention of industry & media with a professional digital press kit integrated onto your own Bandzoogle website in minutes. Sign up free now!
Funding for musicians: Music grants in the USA
There are lots of different ways musicians can make money, but one source of funding for music projects that's often overlooked is grants.
Here are some grant programs that provide financial assistance for music projects in the United States: Music grants in the USA
---
We hope that in 2019 our blog sparked some new ideas and helped you along your journey as a working musician. So happy holidays, and look out for new blog content starting again in January, 2020.