The past year has demonstrated that the live event industry is as vital and popular as ever. According to Billboard, Ed Sheeran's 2018 Divide Tour grossed more than $429 million, breaking an all-time record for the highest-grossing solo tour and highest year-end gross ever. His North American promoter, Louis Messina, was also responsible for big touring numbers for Taylor Swift, Kenny Chensey, Blake Shelton, Eric Church, George Strait and Shawn Mendes, among others, that totaled $670 million across 268 shows and 5.2 million tickets.
With such large metrics, the concert industry has shown that consumers are still hungry to spend money on live event experiences. Findings from a recent Nielsen report also support this sentiment: 52% of Americans attend some form of live music event each year. While live event attendees spend an average of $247 per year on tickets—in addition to spending on merchandise, music, and alcohol—the reality is that it likely means two events a year as primary ticket prices have soared.
What all these numbers reflect is the push and pull of primary and secondary markets on pricing, with fans' access to tickets teetering in the middle. The potential solutions to these issues aren't black or white, but grey.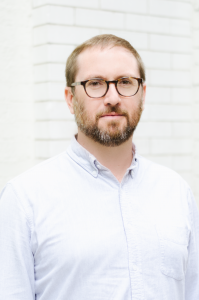 Take Swift's global Reputation stadium tour. She grossed $315 million dollars on a tour that, for the first time, attempted a "slow ticketing" onsale which saw dynamically priced tickets rolled out at sticker-shock prices. Though it was Swift's most financially rewarding tour to date, thanks to the aggressive pricing that stymied secondary sales, some dates had thousands of unsold tickets. That's a less-than-ideal experience for an artist and their fans when the expectation is a sold-out show. The balance of revenue versus volume is off kilter.
Then look at Garth Brooks' approach to combating the secondary while keeping ticket prices affordable: readily acknowledge that you'll keep adding shows in any given market to meet demand. What this translated into was a three-year tour in the U.S. where Brooks performed 390 shows, sometimes two in a day, to sell more than 6.5 million tickets at an average price of around $60. Doing this on an arena-level scale was unheard of but it was highly effective in nullifying the secondary market and making sure his fans got tickets at the price he wanted to charge.
Clearly, Swift and Brooks are outliers when it comes to pricing and ticket distribution. So how does the rest of the industry balance demand and pricing in 2019?
The answer is both technical and philosophical.
Despite advancements in ticketing over the last several decades, it is only now that solutions exist to solve for some of its most difficult problems.
Specifically, for years, ticketing platforms have issued tickets as PDFs—easily duplicated, non-trackable files. As physical commodities, they are significantly more susceptible to fraud than traditional tickets as a broker can resell the same ticket multiple times and only the first one scanned at the venue is admitted. Moreover, the understanding of the customer begins and ends with the initial purchase as there's no way to tie their identity to the ticket.
Intertwined with this reality is that fact that primary ticketing companies are economically incentivized to keep tickets within their own ecosystem not only to capture resale revenue but to get a more comprehensive understanding of end-users who actually attend the event.
The industry is increasingly moving toward identity-based tickets that act as a license to enter an event. Similar to airline tickets, these tickets are not just a barcode that anyone could duplicate and resell at will but rather come with flexible rules and restrictions that determine how, where and for what price they can be resold or transferred. This protects the ticket and enables content owners to know exactly who uses the ticket. This powerful data can be leveraged for better marketing, more relevant sponsorships, and increased safety and security within the venue.
This new ability to effectively track and control the journey of a ticket from sale to redemption, regardless of how many times it's resold or transferred, gives artists the ability to manage their tickets in ways that allow them to anchor themselves at the axis between fans and ticket pricing.
Primary and secondary markets for live events have been around for a long time—even Charles Dickens' live readings faced outrage over "ticket speculators." Online ticketing, developed in the 1990s, has effectively catalyzed the merging of the two.
For years, a vast amount of consumers have checked secondary sites such as StubHub and SeatGeek for ticket availability before ever visiting primary ticketing websites. Secondary sites such as these have succeeded due to their effective marketing, ease of use and readily available inventory.
The excessive stigmatization of the secondary market misses the reality that a vast amount of tickets go unsold—about 40 percent in total. Without the secondary market, which is often selling tickets at below face value, that number would soar even higher. To date, a large part of secondary markets' success has been due to the fact that they can adjust ticket prices in any direction at any time.
Unrestricted in where and how tickets can be sold, secondary companies have become massive distribution hubs, drawing eyeballs from smaller secondary websites as well as media and other ecommerce companies looking to offer their visitors access to tickets.
At the behest of artists, promoters and venues, this has, in turn, forced primary ticketing companies to become more amenable as to where and how tickets are sold outside of their websites whether that's API development or allowing tickets to be sold off-platform.
With the development of better technology, any and all distribution channels can be used to sell those tickets and all involved can know who's purchasing them and ultimately using them.
The practical shift in how to effectively sell more tickets has led to a broader philosophical one. It's not about the primary market versus the secondary market anymore—it's simply about the market.
To learn more about Stephen or follow him on social:
Twitter: @PAExchangeHQ
LinkedIn: https://www.linkedin.com/in/stephen-glicken