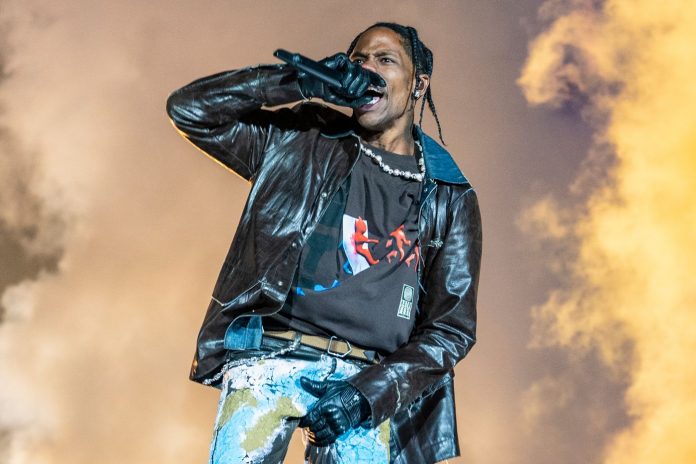 Photo: Eika Goldring/WireImage
Heartbreaking news came from Travis Scott's Astroworld Festival in Houston, TX, on November 5th  – at least eight people are dead, 23 hospitalized by emergency responders and more than 300 taken to the on-site hospital of the event. 
Houston's authorities stated that there are several causes that led to lethal cases such as trampling, laced drugs and cardiac arrest. According to the attendees and employees of the festival, in addition to the uncontrollable crowd, the festival didn't have enough medicaments, medical and security personnel, as well as some of the medical personnel turned out to be unprofessional and simply not knowing how to do CPR. Moreover, the show was over-packed since the organizers let a massive amount of people without tickets in, which caused a pushing to the stage at overcrowded territory of the festival. 
The main trampling happened when Travis Scott brought Drake on the stage as a surprise guest – people started falling on each other due to the crowd surge, not being able to go out or move independently. As one of the witnesses explained it in her Instagram post, fans started panicking and asking for help from the closest security and Travis, who was performing at the moment, but no one reacted. When the attendee was able to get out of the crowd, she came to the stand of an operator of a livestream, screaming to help dying people and pointing out the way, but all she got in return was ignorance and a threat from other crew member, saying that if she doesn't leave the employee's zone, they will push her from the stand which was 15 feet tall. 
According to Houston Chronicles, promoter of the show, Live Nation, agreed to finish the concert earlier due to the crowd surge but the headliner, Travis Scott, decided to continue no matter the fact that "mass casualty" was declared. He kept performing for 37 minutes after that. 
Second day of the festival was cancelled, Travis issued a statement regarding the situation only next morning after the tragedy, saying that he will help authorities with an investigation and sending prayers to the families of those who lost their members. 
There are no words to describe how devastated we are. Our thoughts are with all who got affected in this incident and we are praying for them to get justice.