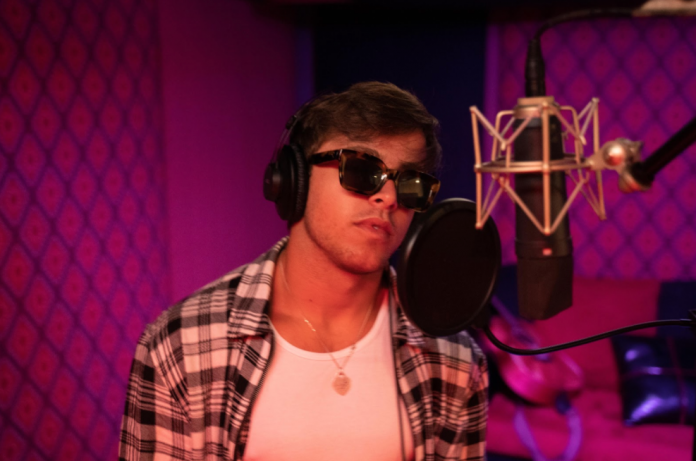 Being a new music artist in a sea of talents in the music industry can be quite daunting for a young man like Wolf Mason. The driven and multi-talented singer, however, feels right at home alongside other gifted artists who want the world to hear their music. Wolf recently introduced another powerful song called "#Ikurmad" that has already reached 500,000 streams since its release last July 3. 
"#Ikurmad" is a lively and electrifying summer anthem that is highly relatable for people who are journeying towards self-actualization. Wolf meant for it to be a form of celebration and promotion of self-love as he teaches his listeners to appreciate the many facets of life. Whether one is coming from a past full of hurts or still struggling with a difficult life circumstance, "#Ikurmad" is a song that will spark positivity and a sense of hope. 
At present, Wolf lives in his hometown in Jacksonville Beach, Florida, and dedicates most of his time to producing, writing, mixing, and mastering his songs. He is also the one responsible for directing and editing his video content. 
When he is not writing or producing his songs, Wolf is actively supporting advocacies related to his principles as an ecological conservationist and climate activist. Interestingly, the young music artist has committed to donating 10% of his streaming royalties to the National Park Fund and for social justice reforms for the duration of his singing career. It is a rare promise nowadays from someone who is still building his name in the industry. 
The 23-year-old artist has accomplished a considerable number of feats this early in his career. Since he released his first project earlier this year, he was named a top artist to watch in multiple media outlets. This is also a result of his over 2 million streams since the beginning of the year and the accumulation of tens of thousands of followers on his social media accounts. Moreover, he was also called "Florida's next big thing" by several media outlets. 
Wolf has had the privilege of receiving multiple record label offers. However, he still prefers to create his own music from the comforts of his own bedroom, just like artists Finneas and Billie Eilish. Wolf believes that he can still accomplish his goals as an independent artist. He managed to make his song "By Myself" go viral in the Netherlands, Spain, and the United States even without the resources of a major recording label. 
Fans of Wolf can expect a new single called "17" coming out this coming July 30. It has a pop-rock theme that he specifically designed to make listeners recall and relive their best memories of summer—living in the moment and enjoying the carefree way of things.  
As Wolf Mason continues to embark on his journey to fully master his talents, he is expected to drop more songs that will impact many lives significantly. His personality and fire for life are seen and felt by fans in all of his songs, and these have become some of the many reasons why they continue to patronize his music. 
Learn more about Wolf Mason and get updates by following his Instagram and Facebook accounts.