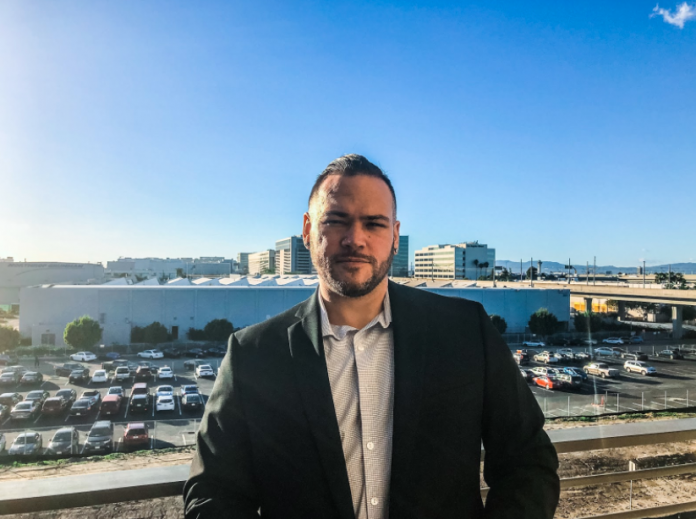 In the New England Area, there was once a man who was fundamental to the overall success of DSquared Entertainment Group. Having been established in 2006, the group has seen a lot of success and even became one of the most notable nightlife promotion companies and talent agencies in the country. That man was Boston-native Danny Barros, who's prior experience includes negotiating and planning performances for huge celebrities in the music industry such as Chris Brown, Ed Sheeran, T-Pain, and Steve Aoki.
Nowadays, Danny Barros still works in the music industry, an industry that he has been a part of for over twelve years now. With all of his knowledge and experience in the music world, he established his very own label called Hitskope Music Group, which utilizes the many talents of seasoned music industry veterans to change the game.
One of Hitskope's biggest achievements to date is the deal that they recently signed with The Orchard by Sony Music. This important step in the company's history has allowed it to launch their own record label division, Hitskope Records. The agreement has also given the label and its artists a huge advantage in the form of a global distribution network that is only available through Sony's distribution arm.
It's also important to note that Danny Barros isn't the only one offering his talents to Hitskope. Richard Nash is also onboard, providing his insights as a thirty-year music industry executive who has helped develop the musical careers of Missy Elliot, Busta Rhymes, and Keith Sweat, to name a few. Richard has also worked with major record labels such as Elektra Records, Sony Music, and Capitol Records.
Neil Collins, who is also the founder and CEO of Breaking Hits Inc., a top music rating platform, is also part of Hitskope and offers his knowledge and skills to the label. Hitskope Records is a one-stop-shop, full record label experience for many of its budding artists.
Hitskope Music Group focuses on signing independent artists from genres ranging from pop, hip-hop, and R&B. Artists receive full strategic support and coaching through experiential marketing when they are under Hitskope's wing. They make sure to make the connection with their clients is a personal one, rather than just make it a simple deal or transaction.
They represent the finest talents that the world has ever seen, representing artists like singer, songwriter, and actress Arika, who is also the star of Netflix's hit series Westside. Hitskope also represents the Billboard-charting singer, songwriter, and producer Michael Lanza. Michael also has the ability to play multiple instruments, making him an incredibly versatile artist.
Last and most definitely not the least, they have also signed the viral YouTuber and pop star Michael Constantino who has garnered over half a billion streams on his videos and music.
Artists that are signed under Hitskope Music Group do not need to worry about protecting their interests, because the label itself shares those same interests. They are committed to giving their artists the highest level of attention. Hitskope only offers the utmost level of integrity, loyalty, and transparency to their clients.
With Danny Barros at the helm of Hitskope Music Group, it is bound to gain a lot more success over the years. As they elevate the careers of their own artists, so will the exposure for Hitskope Music Group. This ecosystem of growth fosters a positive relationship among the label and all of its executives, as well as all of the artists that belong to the group. And that one vital thing could mean all the difference.
To know more about the Hitskope Music Group, visit their official website and follow their  Instagram account.