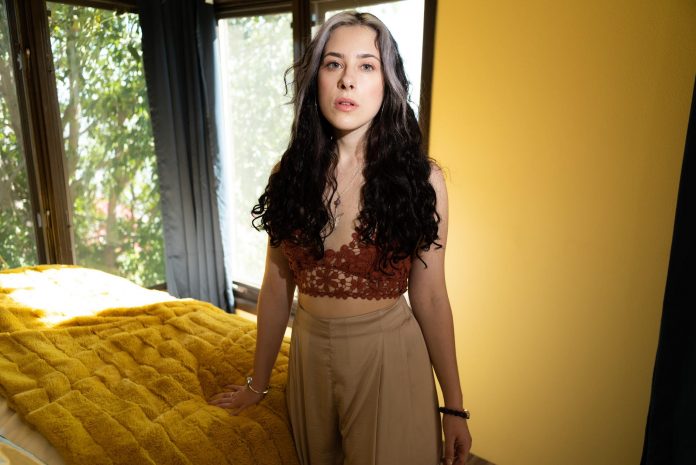 The music industry is always looking for talent and performances that stand out from the crowd, and it may soon play host to one of the hottest rising talents at the moment. Em makes her way to the music stage with her ethereal beauty and the elegant composition of songs.
Emily, better known by her stage name Em is a musical artist and songwriter who is rapidly gaining traction on the musical scene for her distinct, powerful vocals and spectacular performances. Born in New Jersey, the stunning and graceful artist is renowned for an artistic style that is compelling and "one hundred percent from the heart," and as such, tugs on the heartstrings of her audience.
Em always had a history with music and had developed a love for it from her childhood. At age four, her grandparents took her to see a concert by Britney Spears, and that breathtaking experience cemented her desire to follow a musical path. By the time she was 12, by fate or whatever powers may be, she ended up working with producer Andy Ditaranto – singing on the selfsame microphone Britney had used in recording some of her hits. With encouragement from her mother to follow her dreams, Em worked with Ditaranto until his passing about six years later, which left her in a very uncertain place. However, she never gave up on music or her desire to become a performer.
Continuing to perfect her craft, Em worked on several songs with a variety of engineers and producers. She formed a successful partnership with Chris Young, which led to her breakthrough creation called "Grace." This marked the beginning of her transition into a full-fledged artist, and according to the young artist, her songs afterward began to show a sense of purpose and take on a more seasoned sound.
Recently she has been working with the celebrated former Motown producer and songwriter Michael B. Sutton who worked with icons like Smokey Robinson, Diana Ross and the legendary Michael Jackson. Together, they created a single called "Sleepwalking," whose message is aimed at inspiring humanity to embrace one another. "That song is a plea to stop seeing and treating each other as an inferior race or culture," Em explained. "We are all souls. We must remember our faith and history that happened before us to provide understanding – and in that understanding, rest in a reality that unites us, never separates us," she added.
In addition, she also came across a collaborator, Gregor Stobie, whom she considers to be her artistic soulmate. Both artists are of the same age range – mid-20s – with Gregor residing in Glasgow, Scotland. "We are on the same wavelength," Em explained. "We do international calls and are so connected. I can say something completely abstract, and he will completely understand it – totally get it. It's like he can go inside my mind, and we completely read each other."
For the fast-rising star, the opportunity to work with others who understand and are in tune with her is essential to her artistic identity and motivation, helping her stay true to her sound, looks, and motives for deciding on a career in music rather than just a mimicry of other artists. "Anytime I am writing, or I am in the booth recording, I know beyond the shadow of a doubt that this is the destiny of what I was put here on Earth to do," Em certifies. "My mission is to help people heal and feel connected – closer to God and their truth."
Presently, Em is working on an album-oriented project, "Dear life," and hopes to be signed to a major record label in the next couple of years. She also hopes to have an acting career sometime in the future.
To learn more about Em, visit her website.