Meet Brianna Shelko, a 25-year-old award-winning pop music artist outside of Atlanta, Georgia. Shelko adds to the very short list of artists who have proven that storytelling through songs can create fans from all over the world to come together for a common love—music.
For those familiar with Shelko, she's no stranger to the music industry. She was featured on her own episode on MTV for her work as a Christian pop artist. During the release of her music video, "Over It," Shelko teamed up with award-winning movie director, Bill Rahn.
Through her brand Bshelko Music and Art, she continues to help raise money for her budding music career, painting custom canvases, working as a DJ at weddings, as well as giving back to the music community teaching voice, guitar, and piano to young students.
Shelko's musical approach resembles the style artists like Shelita, Maddie Logan, and NBC's "The Voice" Season 14 (Team Blake) Contestant, JessLee bring to the industry.
If there's anything that is evident, it's that storytelling songs really do make a difference.
Take JessLee's recent single, "Over Him," which is now over 150,000 streams since its release back in June, or Shelita's new EP, "Special," which has been downloaded more than 200,000 times and streamed more than 20 million times, reaching #10 on Billboard's Heatseekers chart in the Pacific.
Reflecting upon personal experiences of love, struggle, and influence for inspiration, Shelko has been able to catapult her sound into the hands of radio stations across the world, most recently with her new single, "I Don't Want Your Man."
"I Don't Want Your Man"
"It all started with a random phone call from a blocked number," the pop-artist shared with me.
"Some girl called me up and questioned me about a relationship that never existed between myself and one of my exes. And I was sure to let her know right then and there, that I didn't want her man."
In telling her story to reporters, Shelko explained that this girl seemed to have been "blinded by jealousy," but that wasn't something she thought "women should ever feel," […] "if he's cheating, then leave. Let this be the theme song that helps connect women across nations to support and encourage one another, rather than dishing out on envy and hatred."
Music Industry Weekly sat down with Shelko to get a better understanding of why her passion for uniting all women together against hatred continues to burn in an already fragmented music industry.
Andrew Rossow: What inspired you to first get into music?
Brianna Shelko: That's actually a funny question, because I've been inspired my entire life. I started writing songs when I was seven years old and haven't stopped since. I received a little battery-operated keyboard when I was about eight, and I just kind of took off from there.  I will say though, when I was 15 I made history at a talent show—I was the only one who had ever won awards in every category. I literally stole the show.
AR: Do you remember that first song you performed for the audience?
BS:  Definitely. I played one of my original songs called, "If I Ever Lost You," for the first time on the grand piano. It was just me, a piano, microphone and hundreds of people in the audience. I think after that night I realized I wanted to do this forever. I had received my very first standing ovation. 
Overcoming a Judgmental and Competitive Industry
But like any artist, Shelko is no stranger to the struggles the pressures of writing, performing, and managing her brand have brought her.
"I have faced challenges ranging from other artists attempting to steal my work, terrible managers, body shaming, and of course, rejection over and over again."
'If You're a Cyberbully, You Suck'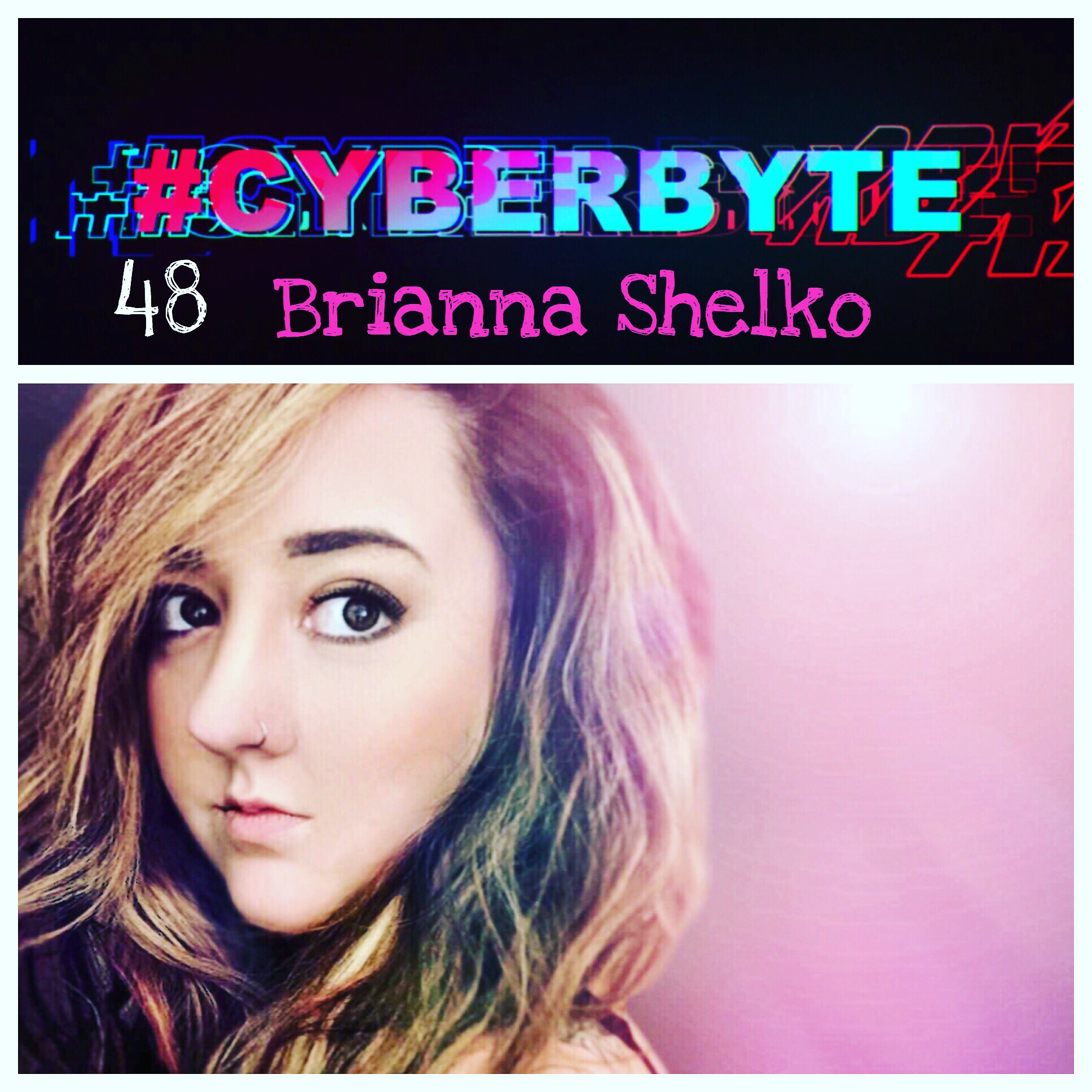 In my conversation with Shelko, she recalled several times where she was victimized by online bullying.
"I've heard industry folk say that I HAVE to look a certain way if I want the attention it takes to 'make it'—but I'm beautiful the way I am, and I think everyone is beautiful in their own way. Plus, any animosity I face, I always end up writing a song about it. That's how I work through and process things—I just turn it into music and it feels like it's been transformed into something positive."
Brianna's 3 Tips for Fighting Online Bullying
I invited Shelko to join my anti-cyberbullying movement, #CYBERBYTE, which a number of Hollywood artists, musicians, actors/actresses, and record producers have already joined, including Logan.
<embed video = https://www.youtube.com/watch?v=e0U7mSzaR7c&feature=youtu.be
No Rest for The Wicked
In our last piece, we interviewed Hip-Hop/R&B record producer, James Worthy, who having been in the industry since he was seventeen-years-old, has been on the other side of entertainment, producing tracks for renown artists such as Fetty Wap. 6lack, T-Pain, Truth Hurts, Robin S, and Tony Terry. 
But, what advice does a musician like Shelko have for others who may have experienced similar challenges in the industry?
"My advice would be to find a mentor who has already done it. Take it from someone who knows, someone who has struggled to get where they are today. And learn as much as you possibly can from them. And if you don't know anyone, do as much research as possible on what is trending and what other artists who are making a bigger doing. Leverage social media to the fullest capacity and make sure that your content is quality content and is posted frequently."
Using the Right Social Media Platform for the Right Reasons
Post with a purpose. If you have a brand you are managing, then that is the only rule you need to ensure you follow…to the tee.
AR: How do you utilize social media to help engage with your community and increase your brand awareness?
BS: Any update, show, and/or award—anything that is going on in my life, I update my social media audience!
AR: What is your platform of choice?
BS: I use each platform for a different purpose. For example, I use Instagram for photo-shoot engagement, while Facebook serves to inform my audience on big news updates and live videos.
My YouTube channel is for professional music videos and quality-video content, while my LinkedIn page is solely for networking and meeting industry professionals who can always help me advance into the next stages of my career. And of course, I always check Twitter for the latest trends and relevant media.
The latest single is scheduled to release digitally on iTunes, Spotify, Amazon Music, Google Play and many other platforms soon (TBD).