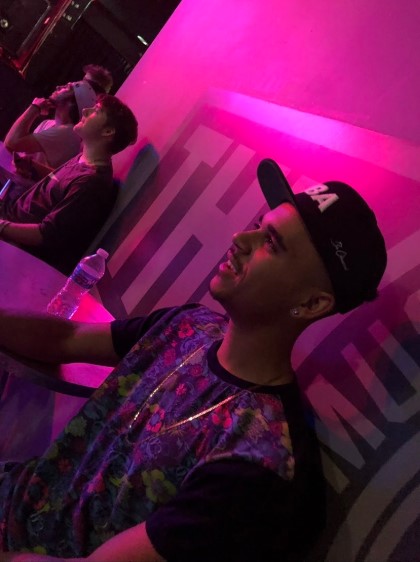 Every musician dreams of the day that their music reaches thousands of listeners regularly. That's where professionals like Spencer Kiel come in. The music marketing expert is best known for building a system that exposes songs to thousands of listeners and gets rappers and artists thousands of listens a month. 
Spencer is a marketing expert, music aficionado, and entrepreneur. Also known for his nickname Swishh, he owns a marketing agency of the same name that caters to rappers and artists who are looking to grow their online following and music streams. 
The company has helped over 1,800 musicians reach more people through their social accounts in just the last few months. The results come from the depth of experience and success that Swishh has had in the past. A musician himself, Spencer is an avid songwriter. He has been actively recording songs since 2017. Swishh has been working with artists for over four years. In that time, he has noticed how the far majority of talented musicians struggle when it comes to marketing themselves. 
His solution was coming up with a marketing automation system built on a partnership with the UK-based platform Audiu, also known as Repost Exchange, which the marketing consultant uses to bring more awareness and exposure to musicians' works. 
Spencer's journey to where he is today did not come easy. In July 2017, after deciding to quit college as a freshman, he started on his entrepreneurial journey. He began with a sales job that taught him the foundations of sales. After rising to a managerial position in less than a year and absorbing all he needed to know, Swishh left his job and pursued his first business venture—a highly profitable eBay store. 
After automating his business and scaling it, the online store exponentially grew. But that was cut short after Spencer's eBay account got suspended for an unknown reason. He tried to revive the account but to no avail. After that, he found himself muddied with a forty thousand dollar debt and no money to his name. 
He switched to music as a career and became an audio engineer. Although he was good at it, the money wasn't enough to help him erase his debt. So he took a day job at Amazon, where he worked nine-hour shifts every day. In the evenings, he would spend all his waking hours on his music side hustle. He learned how to market himself and his musicians through piles of audiobooks, which he would listen to during his shifts.
In the third quarter of 2019, Spencer opened a SoundCloud account and Instagram page. He started uploading his original tracks. As soon as the songs hit digital waves, they started to spread like wildfire. Swishh was getting thousands of plays per track when more seasoned rappers were only getting hundreds. Musicians started to approach him and asked Spencer to market their songs for them. 
Today, Spencer is serving more and more musicians by helping them grow their reach every single day. The most notable artist he works with, Noza Jordan, is signed to OTF records which was founded by Lil Durk.  
After hitting 10k followers on Instagram in April 2020, the marketing guru left his day job to work on Swishh Music full time. He is extremely passionate about guiding musicians through the process of expanding their reach and monetizing their music. His company's slogan is "helping music brands make noise," and being true to his word, Spencer is creating a buzz for thousands of rappers and artists today.
To learn more about Swish Music and Spencer's work, visit his Instagram account.