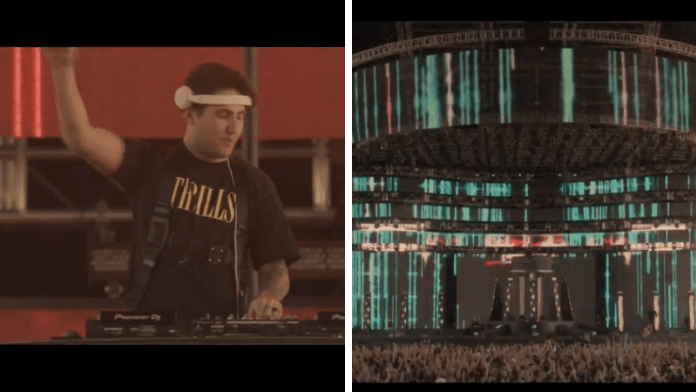 JAUZ has been teasing his new "Baby Shark" remix and he finally debut the remix at Coachella on the big stage in front of the LIVE stream.
Pretty hilarious that he took "Baby Shark" into Darude "Sandstorm," pretty much just breaking the fourth wall there and saying he knows he was throwing down some silliness.
SOMEHOW THE EDM STAGE IS BIGGER THIS YEAR #Coachella
And @Jauzofficial will win the "LOL MEMES ARE FUNNY GET IT" joke for his #BabyShark remix at @Coachella. Now into Darude "Sandstorm" and crowd didn't skip a beat dropping hard into that one. Kids these days. pic.twitter.com/DrRYan6UPJ
— LIVE music blog (@livemusicblog) April 13, 2019
We'll have the official video once we see it posted, no doubt an official VIP candidate for someone to drop by Sunday.
Jauz and effect @Jauzofficial pic.twitter.com/W3nVYeJ8D0
— Coachella (@coachella) April 13, 2019