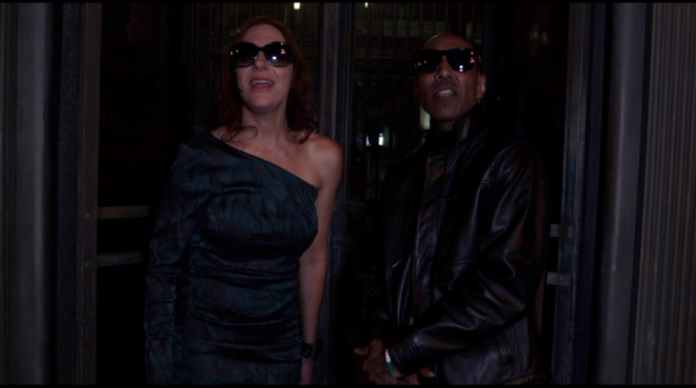 John Wilson has been a prominent personality in the underground Ohio rap scene since the early '90s. Today, he is ready to take on new roles as writer, director, and actor starring in a full feature film called Killing My Obsessions. The movie is produced and directed by his incredible team at Ausar Films.
John takes on the lead role of Fortune "The Wolf" in the film. It tells a story about a retired hitman and club owner who falls in love with the woman of his dreams. Later on, he learns that the woman he is head-over-heels with is the daughter of a Mexican cartel boss. Fortune "The Wolf" then finds out about the woman's dark past in human trafficking.
Killing My Obsessions is not the typical love story we see on big screens. It is engaging in a way that the characters are well-thought of. 
As a musician, John's career gained momentum with the help of his business partner and fellow music enthusiast, James Morgan. The duo learned through the ups and downs of the music industry as they coursed through the shifts of people's preferences in genres.
James Morgan is the older brother of famous comedian Tracy Morgan. Others may think that because the partners have such connections in the industry, they had it easy. But John and James consider themselves as tanks in war who wanted to succeed on their own battlefield. The duo faced many challenges together. But eventually, they parted ways.
John reinvented himself to the man he is today. He stepped away from music to find a new purpose in film and television. He always had a dream to be an actor and become successful in the entertainment industry.
Before the COVID-19 pandemic, John was professionally working for a huge, historical Ohio event and tour production company. He has worked with almost every old-school and timeless talented groups and individuals in the business such as Kool in the Gang, Michael McDonald, Kenny Rogers, and The Beach Boys. The list goes on.
John was living the time of his life. He passionately created, plotted, and worked his way to success. His TV show came out on Amazon and created a national buzz. The exposure made his team and his whole city proud. But the success of the show was short-lived. John and his team had to restructure, create a new strategy, and reevaluate priorities. 
"I know the will to win comes from knowing how to take failure and turn it into success and lessons," John said. He was determined to achieve success, not only for himself but for his whole town. Their city, Youngstown, Ohio, is dubbed as 'Mob town, Bomb town.' John persevered to create a new narrative for his hometown and put them on the map. 
Going back to his movie, John took his character to a different level by giving it life and empowerment. His determination to encourage people through his character is what the world needs today. John also wrote and composed the soundtrack of the film. He combined his passion for music and film and created a stunning masterpiece. 
John's production company, Ausar Film Production, is the top-of-mind choice in Ohio. It boasts elite and professional art, music, acting, and quality films. The company bridges the local talents of Ohio to a global audience. John and his team are known for their work ethic, humility, and dedication that never fail to amaze their community. He and James are also back together to rekindle their dream with the Killing My Obsessions project and Aussar Films.
The world of hip hop and Hollywood film is about to witness the revolutionary and brilliant mind of John Wilson, homeboy from Youngtown, Ohio, and original American gangsta. 
Follow John Wilson's career journey through his Youtube channel.