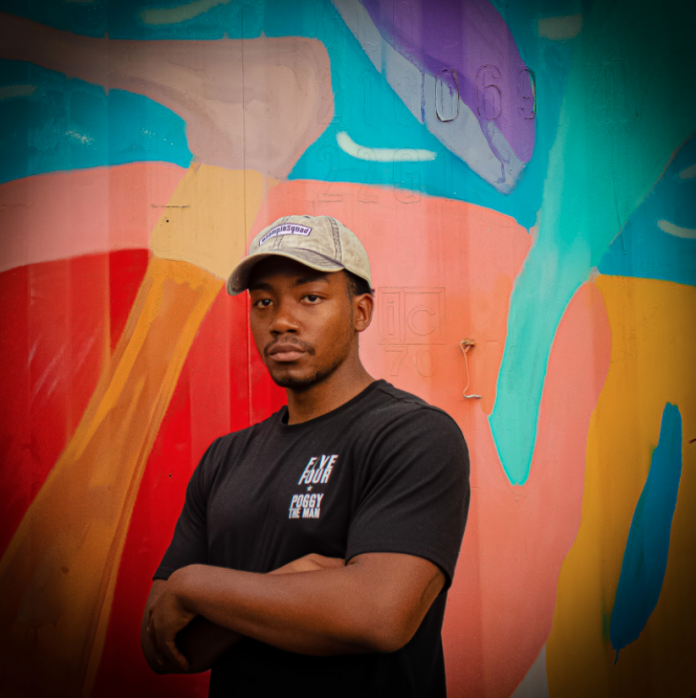 There are several podcasts in the media landscape today. A podcast is recorded audio or video file accessible through various platforms and can be downloaded for consumption anywhere and anytime. Cameron Bickley is a podcaster and the genius behind the weekly musical podcast, The Sample. 
In the music industry, fans revere the artists behind memorable songs. May it be a rap by Tupac, or an album by Chris Brown, or a fresh release by Drake, listeners are awe-inspired by artists who produce songs that affect. On that account, people love to know the inspiration behind these songs. This is what The Sample is for.
Created by 25-year-old Cameron Bickley from Wetumpka, Alabama, the podcast discusses a variety of songs: the artist behind it, the inspiration, and other trivia. Unlike many audio podcasts, Cam produces content that can be consumed in less than ten minutes. "Today, many podcasts feature hosts that sit and talk about irrelevant information for 50 minutes, and then try to pack it all into 10 minutes toward the end," explained Cam. He wants to sway away from this norm. He added, "My podcast gets to the point and provides you with entertainment, comedy, and education to keep you engaged."
Before this pursuit, Cam served in the Air Force. He worked as a Space Systems Operator and was honorably discharged six years after his humble service to his country. He then observed the changing landscape of media and entertainment. So he enrolled full-time at Florida State University, taking up Digital Media Production. A student during the day and a music enthusiast by night, the Air-Force-veteran-turned-podcaster browses through a vast collection of tracks and studies them for his program.
Cam does not prefer any genre over another. His podcast covers a wide range of musical genres like soul, funk, r&b, house, hip hop, among others. Because of his flexibility, Cam's valuable and informative podcast climbed the ranks in Spotify's Top 100 Music Podcasts in America. In addition, The Sample has also gone global with listeners from Germany, Great Britain, Canada, and 196 other countries. The podcast episodes have also been downloaded over 200,000 times.
Apart from The Sample, Cam doubles as a sketch comedian and a voice actor in other social media platforms like Instagram, Tik Tok, Twitter, and Facebook. To date, he has amassed a total of 5 million views and counting for all his content. Cam is a media influencer and a personality that is steadily rising to fame. In his devotion to music, he dreams of working with famous artists like Drake, Brent Faiyaz, Don Toliver and many more.
Adding to the long list of his credentials is Cam's short features on YouTube and his catalog of photographs and videos. He continues to produce content even amid the pandemic. The recent one is Wu Tang Clan's "C.R.E.A.M." for his Flashback Friday—a recurring segment that takes out '90s songs from the closet that contain samples that the casual music listener wouldn't notice and introduces it to his listeners. Other similar contents include "Keep Ya Head Up" by Tupac, "Go Crazy" by Chris Brown and Young Thug, "Kings and Queens" by Ava Max, and many more. The Sample aims to educate, open discourse, and make listening to songs more meaningful. Cam's overall goal is spreading music awareness to all his listeners young and old alike.
For more about The Sample, visit their webpage. Follow Cameron Bickley's Facebook, Twitter, and Instagram accounts. For his videos, check his YouTube channel.