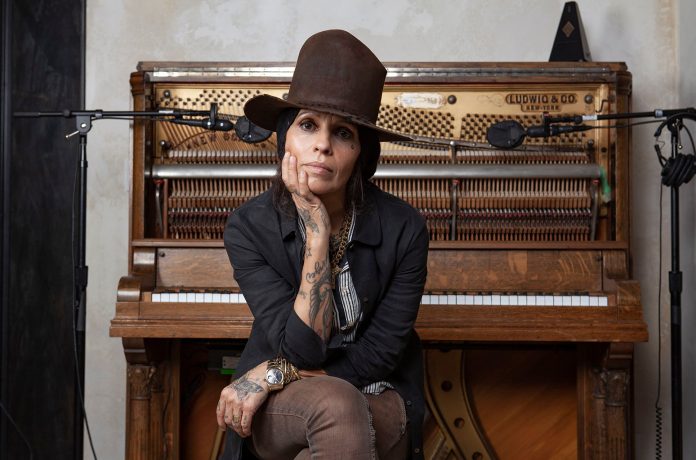 An incessant downpour outside didn't dampen the celebratory mood inside West Hollywood establishment Delilah. Nominees, fellow creatives and industry executives networked their way around hot pink-clothed tables and wall-lining booths while noshing on brunch fare. In addition to Perry and Yankovic — up for non-classical producer of the year and best boxed or special limited edition package (Squeeze Box: The Complete Works of "Weird Al" Yankovic), respectively — fellow nominees Claudia Brant (best Latin pop album for Sincera), Lili Haydn of Opium Moon (best new age album for Opium Moon) and Harvey Mason Jr.(best musical theater album for Jesus Christ Superstar Live in Concert) were in attendance as well.
Qiana Conley, executive director of the Recording Academy's Los Angeles Chapter, noted during a brief speech that 221 out of the 800 nominees for the 61st annual Grammy Awards hailed from Los Angeles. She next introduced L.A. Chapter president and Grammy Award-winning producer Peter Asher, who referenced the Recording Academy's philanthropic and educational initiatives as he underscored that there's "so much more to the Academy than just the Grammys."
Asher also reminisced about his first Grammy nods in 1970 and his most recent in 2016 — and then not winning in either instance. "So prepare yourself for disappointment," he said to the nominees as the room erupted in laughter. "But nevertheless, it's still exciting."
Among other celebrants spotted inside Delilah: Grammy-winning artist T-Pain, Concord Label Group president John Burk, Sony Pictures Entertainment senior vp of television music Tony Scudellari, music supervisor Maureen Crowe, the Village Studios owner/CEO Jeff Greenberg, songwriter Evan Kidd Bogart, Sound Royalties director of music royalty funding Reggie Calloway and Downtown Music Publishing's senior vp/head of A&R Andrew Gould, vp of A&R Delmar Powell and senior A&R manager Dylan Silbermann.
---